Patent Search that helps you win!
Tired of working with firms that don't understand your objective and deliver sub-standard results?
You probably have seen patent search reports which:
If you've faced these issues, chances are, your search vendors are failing to relate to your objective.
What are the signs?
They go silent after taking the project, no sharing of analyst thoughts on search direction or interpretation of identified references, and no looking beyond the traditional search strategies or the patent databases for prior art.
If you are the one taking care of all these,
what's the point of engaging a search partner?
We know exactly what you need –
You need a search partner who not only understands your technology, industry, and needs; they stand beside you on each step of the project and make sure you get the results crucial for your win.
Combining the experience and expertise of our research scientists, and AI-powered tools, we don't think of a search as an assignment but a challenge. And we love challenges.
Our formula of a great patent search –
Investigative Search through research scientists + AI powered tools + Grit
We don't just carry out the search, we develop customized search strategies for each project we work on. There's a reason we call them Search Scientists. 
When you choose GreyB as your search partner, we own it to our highest standards. Our search team stays in constant touch and keeps you updated about every progress and achieved milestones on your projects.
For example in case of patents including equations like –

A close analysis of file wrapper and cited art revealed EQ1 was known –

Comparison of EQ-1 and EQ-2 indicates the difference of Δβ. Now one can start looking for an exact equation but on understanding the concept it can be easily said that EQ-1 means more power has been used to control signals as compared to the data signal in EQ-2. Now this concept of additional power in the existing signal can be easily located.
Let us show you some of our many proud cases:
Cases of our Investigative Approach to unearth killer art
It's easy to search for patents because of boundaries, but NPL (products, blogs, books, interviews, lectures, videos, etc.) search has no boundaries and that's no reason to undermine it.
How do we make sure to meet and exceed your expectations?
Flexible and customer-oriented engagement model
Flexibility in our work style is one of our strong suits. Wherever required, we adopt an agile model of communication i.e. keep you updated with the search findings throughout the project cycle and when you are busy we set the right expectations from the beginning to avoid any gaps in output and trim the interim connections.
A 5-degree deviation in the beginning of a project can result in 50-degree deviation in the end output. We take it very seriously.
Easy to consume output that saves your time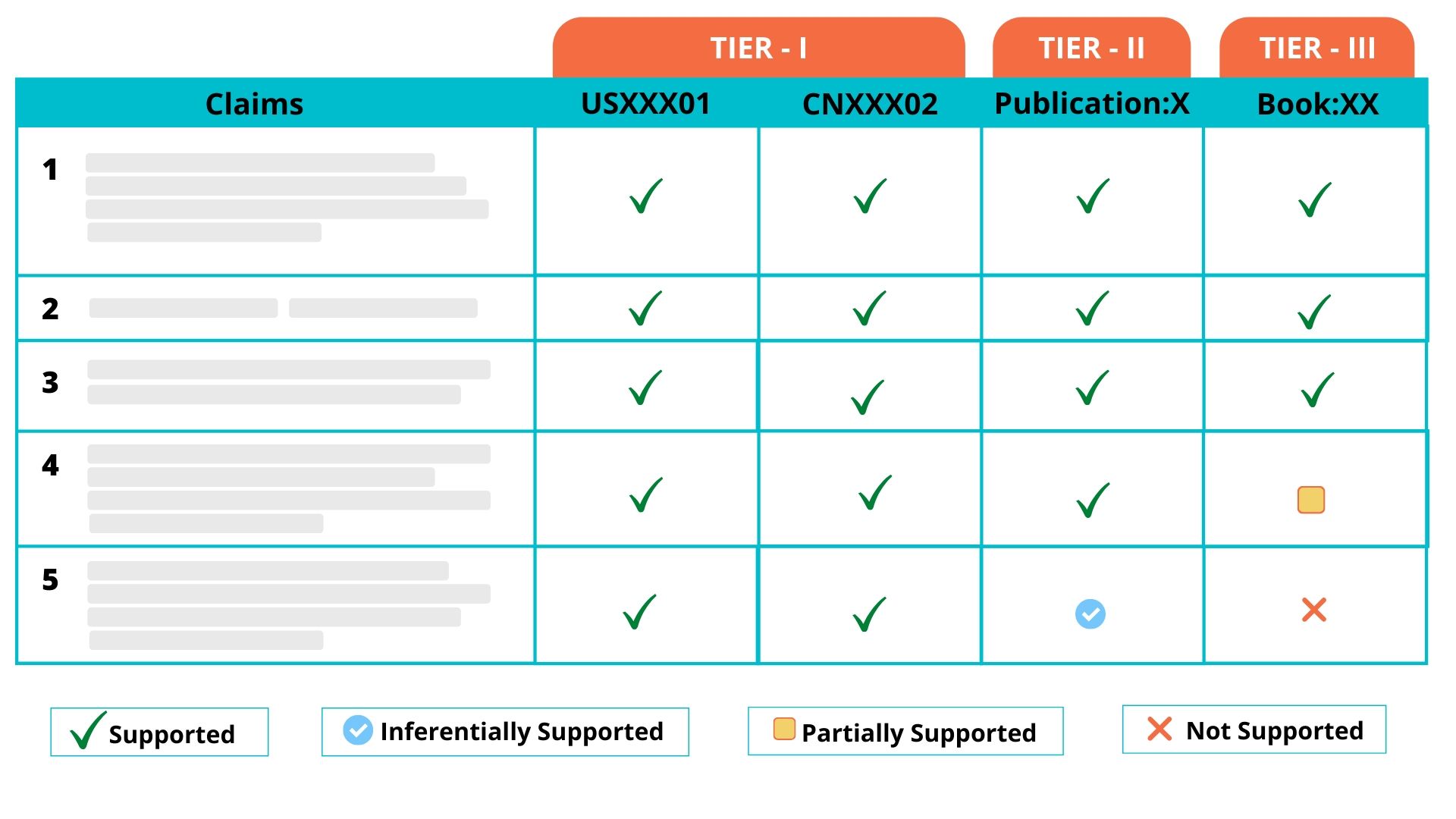 Results categorically arranged based on relevance
Tier 1 being highly relevant and anticipated as 102 prior art, tier 2 anticipated as 103 and tier 3 the category A arts.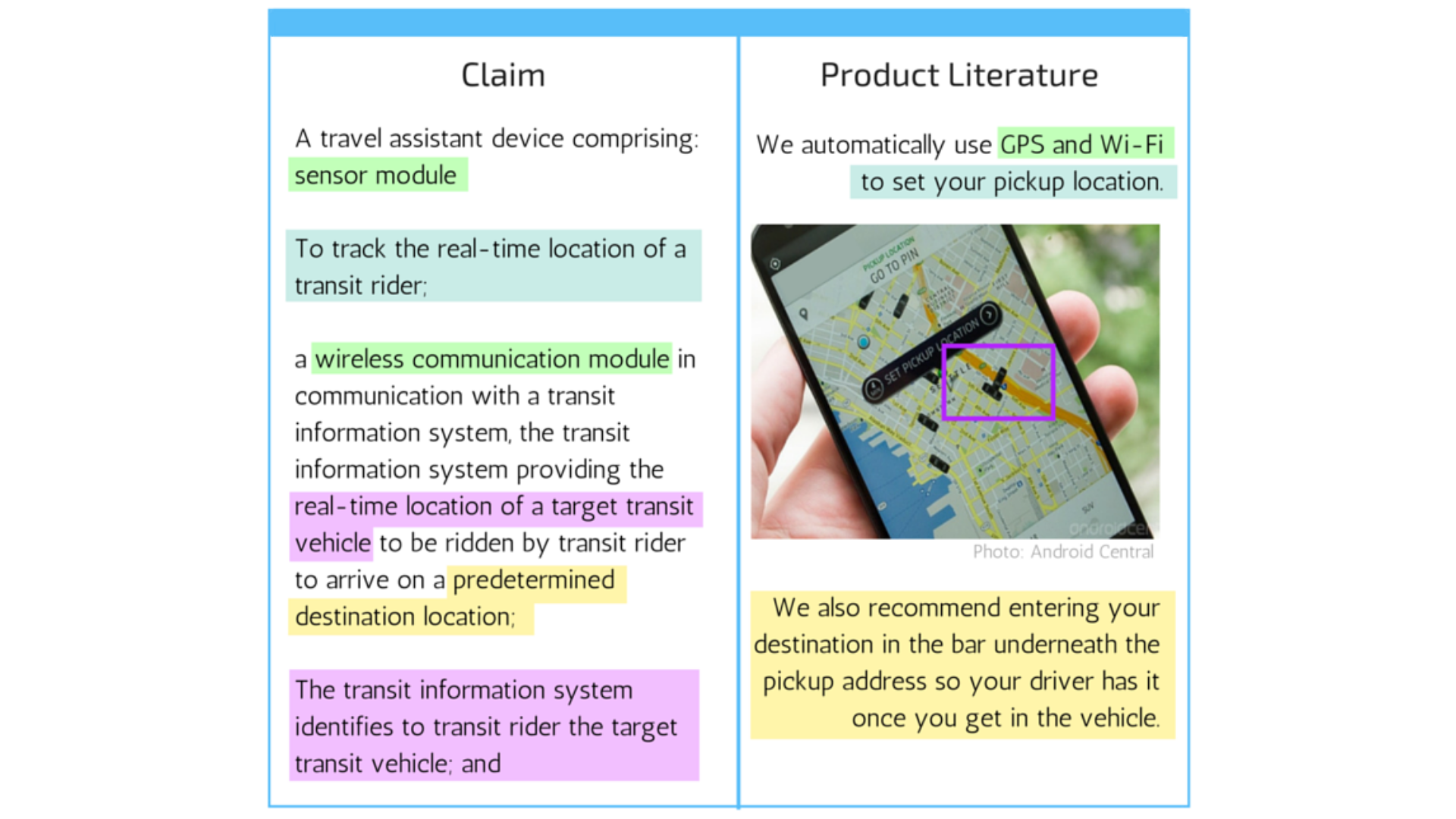 Glaring proof of overlapping art
Overlaps based on the concepts located in prior art, not the word matching and are supported with analyst comments to make the interpretations crystal clear.
Validity/invalidity search
Our investigative approach and out of the box search strategies helps us find the most difficult prior art and invalidate some of the toughest cases. We do understand it's not about finding references, it's about getting the killer art. That's why we are driven by the thought – "If it exists, we will find it".
Freedom-to-operate
Get the confidence you need to place your product into the market. Our clearance searches not only gives you clarity about potential litigation threats, we help you in clearing those roadblocks by suggesting modification to design around existing patents.
System prior art
It's always good to have multiple strategies up your sleeve when working on tough invalidation cases. System prior art has gained a lot of popularity over the years and it can become your golden weapon to take down a patent in your next invalidation assignment.
Tools that help us deliver better
NEO is a tool that reads technical information like a researcher. Through deep machine learning and contextual pattern matching it unravels hidden concepts that current tools fail to capture.
Central Search is an intelligent tool that learns from the search patterns of researchers to locate hard-to-reach data.
GreyFox is a dedicated research tool to get product-related information. Knowing what is available in the market in terms of features and specifications has never been easier.
Our experience in searching
The best team you will ever work with.
Read what our clients have to say:
I had no idea how complicated and complex a patentability search and features list development was going to be. Jeevan and the GreyB team were very helpful and forthcoming in creating a good template and study for my product needs. Their search was thorough and well documented and provides me with great value as an SME. I think that their study has given me a competitive edge and that I will successfully accomplish my patent registration at a lower cost now.

Founder, Mantra Bali - Environmentally Sustainable Design and Management

I've worked with Anupam and GreyB on a number of occasions when I've needed top-notch prior art search, and will surely do so again in the future. Anupam is dedicated to client satisfaction and is constantly working to ensure that he and his team have exceeded expectations.

Attorney At Law, Perkins Coie LLP

I have worked with Anupam and his Greyb team for years. They have done great patent search work for me, and their reports are excellent. Anupam is always super responsive and helpful in providing estimates and getting the work done and on time.

Partner/Patent Attorney, Holland & Hart LLP

I've worked with Vik and his team on a number of prior art search projects and have found his service outstanding. His teams have been staffed with technical folks in the relevant subject areas and I especially appreciate his willingness to hold interim discussions to direct and focus the search.

Partner, Baker Thomas Oakley Greene

We were happy with our experience and appreciate the effort that went into the process. It seemed well thought out and thorough. We are likely to use GreyB's services again in the future. Thank you to your team for all their efforts.

Of Counsel
Boardrooms that take actions on our insights: