Webinars
Using Patent Data for Business Development of IP Law Firms
Are you wondering what is in there for you in this webinar? Below are the few among many questions this webinar answers:

How IP law firms can attract potential clients?
How IP law firms can convey their pitch in a way that best describes their strength?
How IP law firms can identify the weakness or pain points of their clients before approaching them?

Simply put:

How IP law firms can boost their revenues and minimize their efforts spent on business development?
4 Clever Strategies to Monetize Patents Without Spending Money on Consultancy
Watch Deepak Syal, Director Patent Operations at GreyB,  discussed how big companies are saving millions on patent consultancy by using few smart tactics.

Watch this webinar to learn how to save money on consultancy by:

Leveraging the power of creators
Utilizing power of crowdsourcing
Harnessing power of contest
Using patent auction sites
An Unconventional Business Development strategy for IP Law Firms
Watch this webinar to learn a rather unconventional method compared to the traditional BD methods followed by law firms. You will learn to leverage the prosecution data to:

Identify how you can make your current clients increase your work
Identify potential leads that really need your services
Attract new clients without you going after them like a sales person
Avoid conflict of interest
Are You Monetizing Patents Infringed by Companies not from Your Domain?
While talking to a large corporation with a sound IP department, I found they were well informed regarding what their competitors are doing and what technology they are working on. They didn't need any help on their core technological area.

Then we shared an example where an IP head finds companies that aren't his competitors but are using his patented technologies?" The Head of IP was surprised as they never explored such a strategy and was ready to hear more on it.

And in this webinar, we shared the strategies which we believe could be of great help to a lot of patent counsel.
What Strategies TTO of Universities Must Adopt in 2017 to Increase their Licensing Revenue?
Deepak Syal discussed multiple strategies that can help a TTO know:

The top tweaks universities need in their patent strategy
How to use big data to find and convince a potential licensee
How to find research areas that command max ROI
Where Pharmas can go wrong with drug watch – How to get it right?
Who should attend this webinar?

People in R&D will learn how to get insights on what the competitors are researching and where you should focus your research on to have an edge

Product Managers will learn how to get insights on the focus of competitors' patent portfolio and its relation to their existing line of products.

Business Executives will learn how to get insights on where the competition is trying to expand itself and key information like the partnerships competitors are getting into.

In-House IP Counsels will make in-house IP-counsel aware on how to identify gaps in various technologies and where to channelize R & D activity to grow IP to stay at the top of business.
Attorney Ethics And IPR Trials – What Clients Should Be Told
From the past 10 to 15 year, most patent applicants have been relying on the searching capabilities of the PTO's examiners.  This recently has resulted in to a sudden jump in the rejection rates coming out of the IPR process.

Are Attorneys responsible for that?

As an Attorney, do you still suggest your clients file a patent without recommending a thorough search knowing that 87% of the patents are getting rejected under the IPR?

Do you know how a recommendation can change engagement with a client into a lifelong trustful relationship?

Do you know how ethics can come into the picture here?

If the answer to any of the above question is a 'NO', we strongly recommend you to watch the webinar.
Reports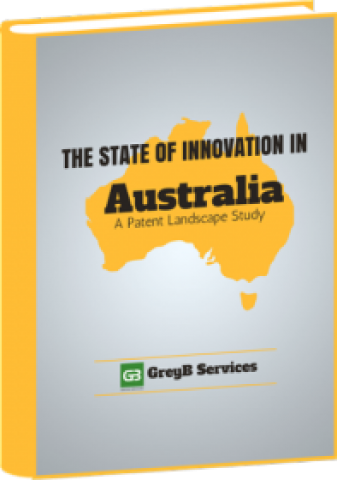 A brief view at innovation in Australia
Traditionally, Australian economy has been highly dependent on mining operations and farming. Although a consistent innovation is happening in the mining sector, the other sectors are being hugely neglected.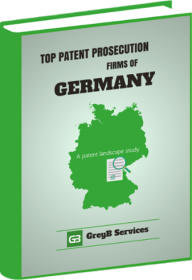 German Patent Filing Trend
Where there are patent filings, there are law firms and attorneys involved. Thus, to find what they are up to and how the state of patent prosecution looks like in Germany, we used Thomson Innovation to pull the data of patents filed in Germany during the period of 2010-2015.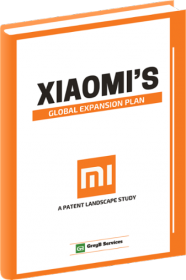 Xiaomi's Global Expansion Plan
A Patent portfolio analysis uncovering Xioami's patent acquisition and filing campaign to build a war chest for its global expansion plan.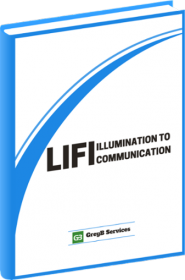 LiFi: From Illumination to Communication
A patent landscape study shedding light on how Li-Fi, from just a concept, is becoming a household thing. We also uncovered the entities that were researching in this technology much before its public disclosure in 2011.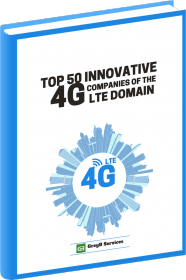 Exploring Top player of 4G LTE Domain
As the quality of patents filed is a great indicator of innovation quotient of a company, we studied patents filed in the domain of LTE along with few patent specific parameters to arrive at a list of the most innovative companies of LTE.
Salesforce Acquisition – A Patent Portfolio Analysis
A Patent portfolio analysis to predict the potential buyer of salesforce among Google, Oracle, Microsoft, and SAP.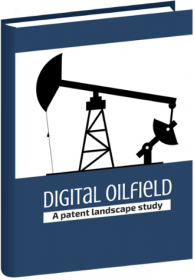 Digital Oilfield Technology
A massive patent landscape study covering all the aspects of digital oilfield technology. The study unveils the top companies, countries, and research areas of digital oilfield domain.
Guides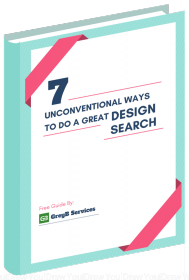 7 Unconventional Ways To Do A Great Design Search
In this guide, we've compiled seven unconventional yet actionable design search strategies that will help you find success in your next search assignment.

Download our exclusive guide and learn where to look for a prior art while performing a design search!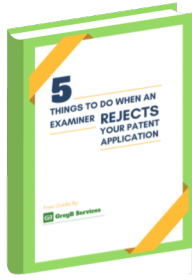 5 Things To Do When An Examiner Rejects Your Patent Application
In this guide, we've compiled seven unconventional yet actionable design search strategies that will help you find success in your next search assignment.

Download our exclusive guide and learn where to look for a prior art while performing a design search!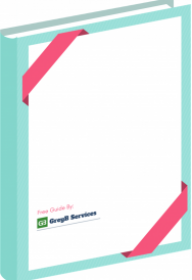 4 Clever Strategies to Monetize Patents Without Spending Money on Consultancy
Saving money is an art, of which a few are a pro while many fail at it. A bit of tweak here and there and an average person could save a dozen bucks every day.

You will think that a dozen bucks a day is no big deal. And I agree with you!

But what if I tell you there are companies that are using a sort of similar clever tweaks…… and are saving millions during the patent monetization phase? These tactics are so good that I feel everyone deserves to know them.
Slideshare
9 Block Buster Initial Patent Damages Awards In The US
4 Cases Where Examiner Found Ridiculously Awesome Prior Art
Biggest Mistakes Most Businesses are Collectively Making while Monetizing Patents
7 Patent Monetization Mistakes You Should Never Make
6 Problems solved: How Universities can Boost Their Intellectual Property
4 Ways Patents Can Help You Make Smart Investment Strategy
7 Patent Myths That You Should Avoid.
Webinar: Attorney Ethics and IPR Trials by Eric Halber