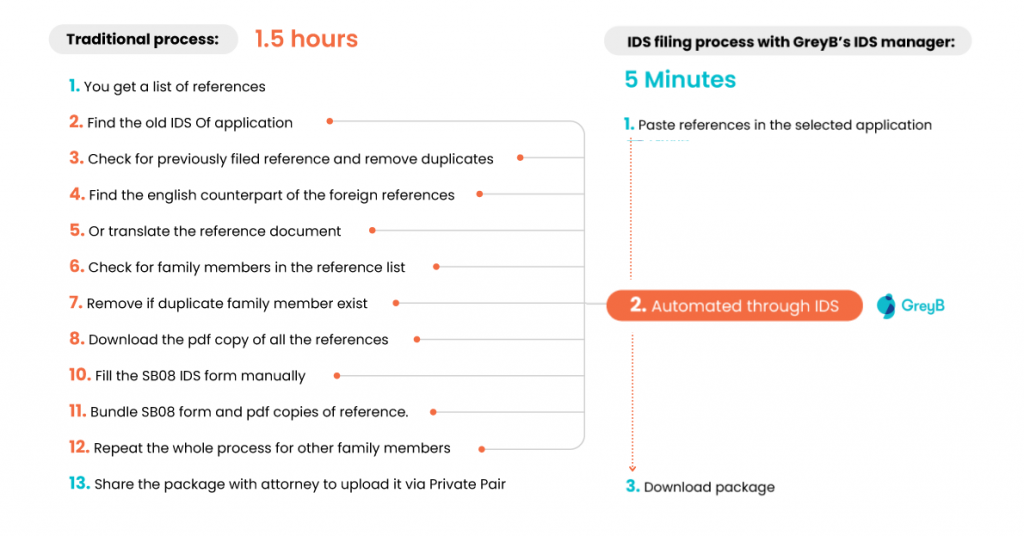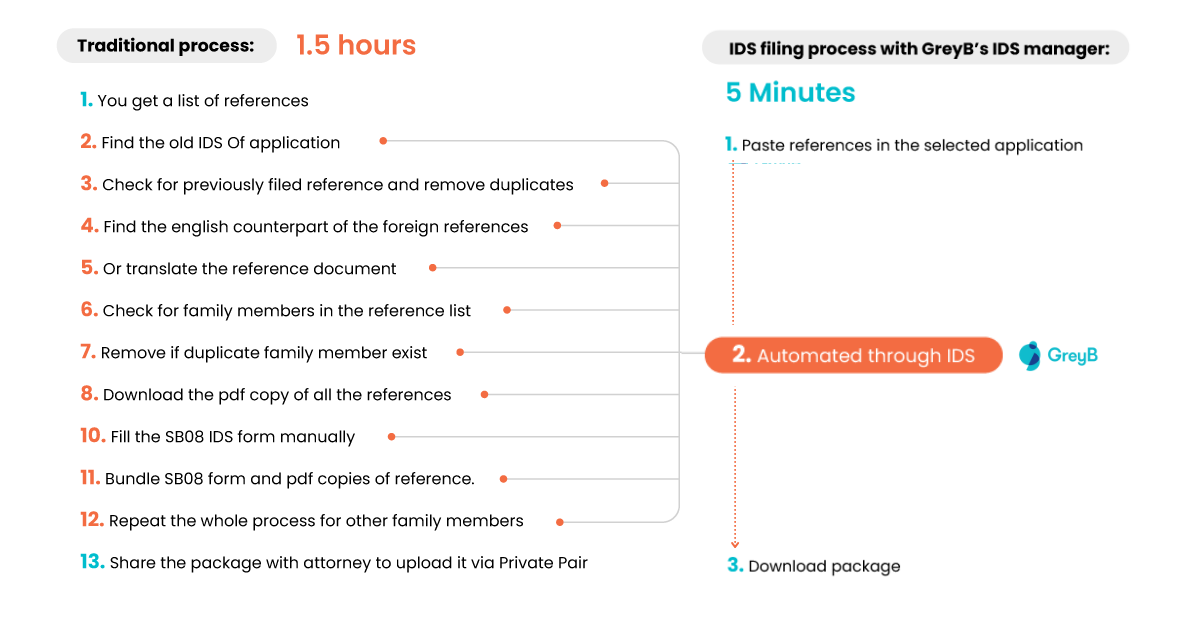 IDS Management – Not just an 'admin' operation.
Reduce your IDS cost by 98%
& make prosecution 30% faster
Signs that you need an efficient IDS system
Save time on finding IDS references
What's new in the smart IDS system?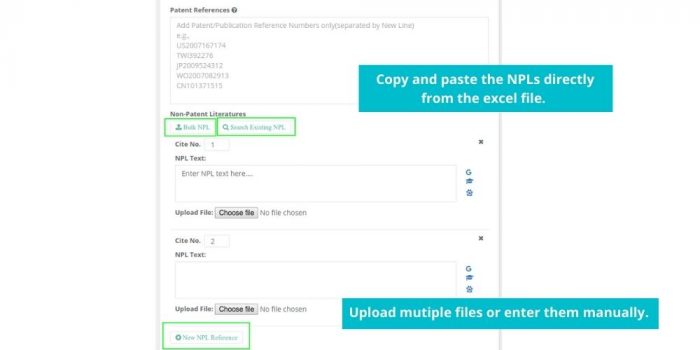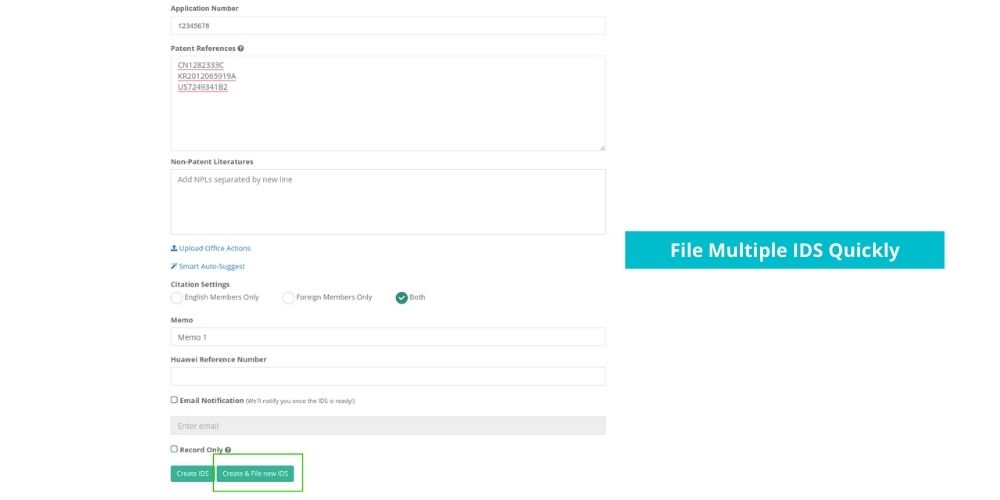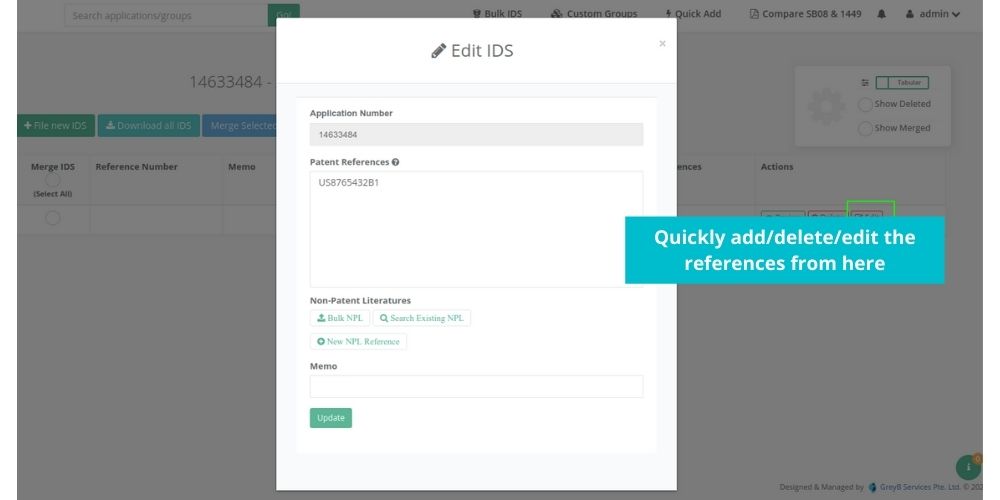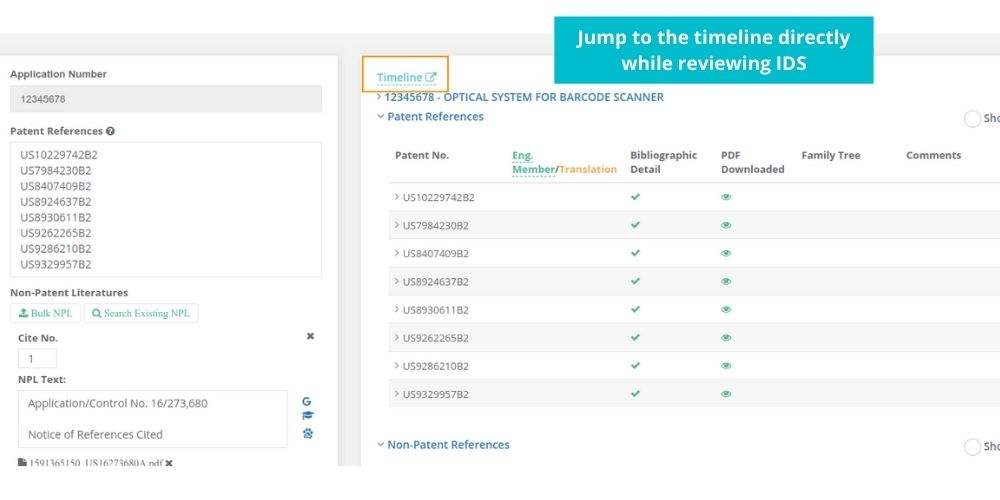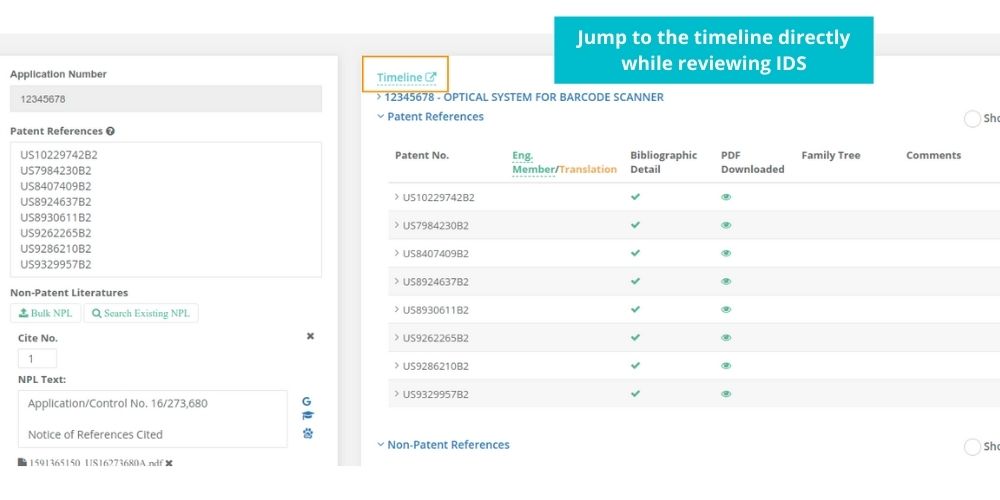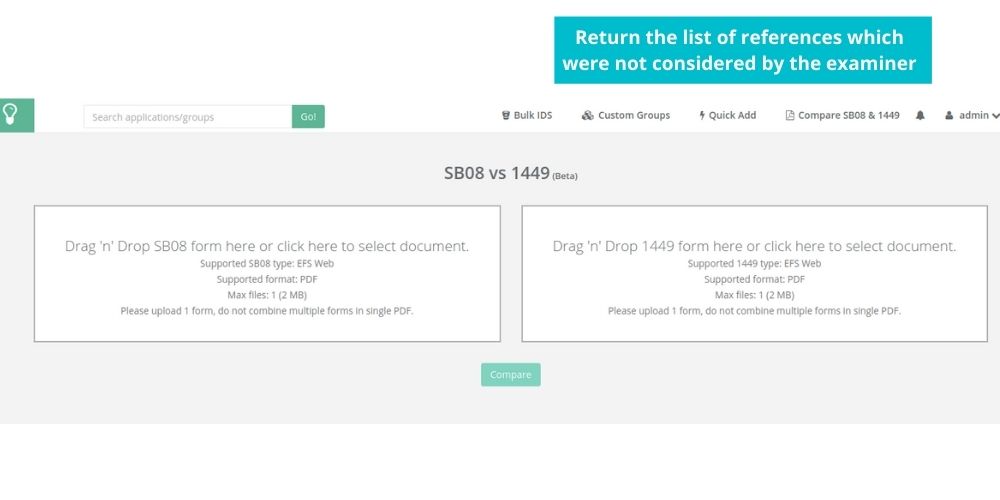 Check how much you can save with GreyB IDS
How IDS Manager helped companies save time & cost?
[⭐⭐⭐⭐⭐] Best software to create and manage IDS for US patent applications on G2
We have been using the IDS manager for about 4 years. And we are really appreciate GreyB's efforts in constant perfecting the tool. The tool helps us a lot. We file hundreds of IDSs each year, and the tool has helped us save so much efforts.
Features that are most helpful for us:
Automated filing of the SB-08 form
Download of the PDF references
Automatically retrieved English counter parts for the non-English references
Translation of the non-English materials without English counterparts
Previously the procedure of IDS checking and preparation are quite time-consuming, thanks to GreyB's IDS manager, it is much easier now. Hope your product will be known and liked by more clients.
Our operational cost has been reduced by 98%, and prosecution time is 30% faster with GreyB's IDS Manger
How IDS Manager helped its Clients in 2022
Know more about IDS and how it can help you in the process
Get your hands on IDS mangement