Market intelligence you will only need once –
Patent landscapes by GreyB
Providing continuous updates, interactive dashboards, and exceptional team support so you can keep tabs on your industry, competitors, products, and trends in real time.
Why do you need GreyB for your Patent Landscape search?
Traditional patent landscapes in the market lack dynamicity, and are static snapshots of the market and industry. Industries are evolving and innovating at a faster pace than before, and

you need a dynamic view of the industry, rather than a static picture

. 

Traditional reporting methods like excel sheets and databases make this data even more difficult to utilize. Which reduces the value of traditional landscape analysis. 

We are fixing that with a new approach.
What will make you fall in love with our Landscape services?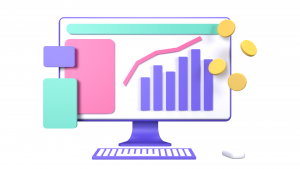 Reports that actually work for you.
Instead of static data snapshots, GreyB provides insights via an interactive dashboard that provides more range and clarity. Read more about Slate here. 
Industry experts – and are famous for it
We have worked with 389 clients in industries ranging from Telecom, Food and Beverage, Packaging, Chemical, Cosmetic, Energy, and FMCG.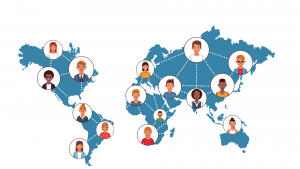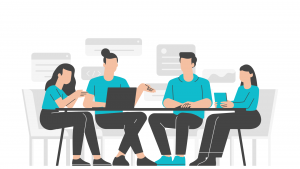 A team that feels like your own
Not to brag but a lot of our clients have been with us for +5 years and still rate us 5 stars! We stay with you from the start of the project to delivering timely updates so that you see things as they happen, delivering insights on a platform that works for you. and providing amazing post-project support.
Curious? Have a look at some of our work:
Technology trends, and competitor tracking for a probiotic brand.
A leading US-based probiotics company wanted to understand the research trends and activity of other companies to determine their positioning. Along with this, they wanted to understand the technology development strategy of prominent companies and explore the options that can be adopted by them.
Uncovering collaboration opportunities for a beverage brand
A medium-sized beverage company in Europe was looking for a smart packaging solution with less operational cost, low interaction time, and more robustness as compared to what is already being used by them.
Packaging material & partner recommendations to cosmetics company
A Brazilian cosmetics company approached GreyB to help them identify biodegradable materials and companies that can help in achieving better packaging solutions. Due to the lack of suppliers in their region, they were inclined towards exploring more options in the global market.
Helping a pharmaceutical company in geographical expansion
Client had an already established drug on the market and were looking to expand their reach in other countries.
Tools that help us deliver better
SLATE
A faster and better way to manage
and run patent landscapes and clearance searches
Slate makes a way to do more with the same IP budget and run clearance searches at ultra-fast speed possible by cutting data noise, letting your collaborate in real-time with the in-house and outsourced team, and showing all the progress in one place.
NEO is a tool that reads technical information like a researcher. Through deep machine learning and contextual pattern matching it unravels hidden concepts that current tools fail to capture.
GreyFox is a dedicated research tool to get product-related information. Knowing what is available in the market in terms of features and specifications has never been easier.
Central Search is an intelligent tool that learns from the search patterns of researchers to locate hard-to-reach data.
Our experience in consulting
Our work is helping industry leaders such as:
What do our clients say about us?
I've been working with Anupam and his team at GreyB for about 3 years and never was disappointed. They are clearly above-average in capturing and understanding our needs and have constantly delivered with excellence, with deliverables which are readily exploitable to provide accurate recommendation to our business partners. Simply put, GreyB and Anupam are my go-to partners for all business-critical searches and complex scouting/landscaping projects!

Patent Director – AOT | JTI

Jatin and the GreyB team were great in taking the weight of a key project off my hands, doing the majority of the data collection and assessment that I can then use as the basis for the final report. Jatin was accessible and helpful, ensuring the project was properly scoped at the beginning, communication flowed well, and everything was just generally easy. Thanks all!

CEO | FoodHQ

Dhruva and the GreyB team have been my go-to firm for patent searching services for the past 6 years. Their level of service and attention to detail is unmatched. They are attentive, fast, very cost-effective and can provide a high level of technical knowledge to almost any field of technology.

Ex-Hexo Corp | Simplex Legal
Why not get in touch and get your questions answered?