Scout Innovative Startups and Scaleups Tailored to Your Requirements
How GreyB Helps you in Startup Scouting
GreyB offers comprehensive startup scouting, delivering the early-stage companies with the most potential to impact your business. Enabling you to stay ahead of industry trends and drive growth through strategic investments, partnerships, and acquisitions.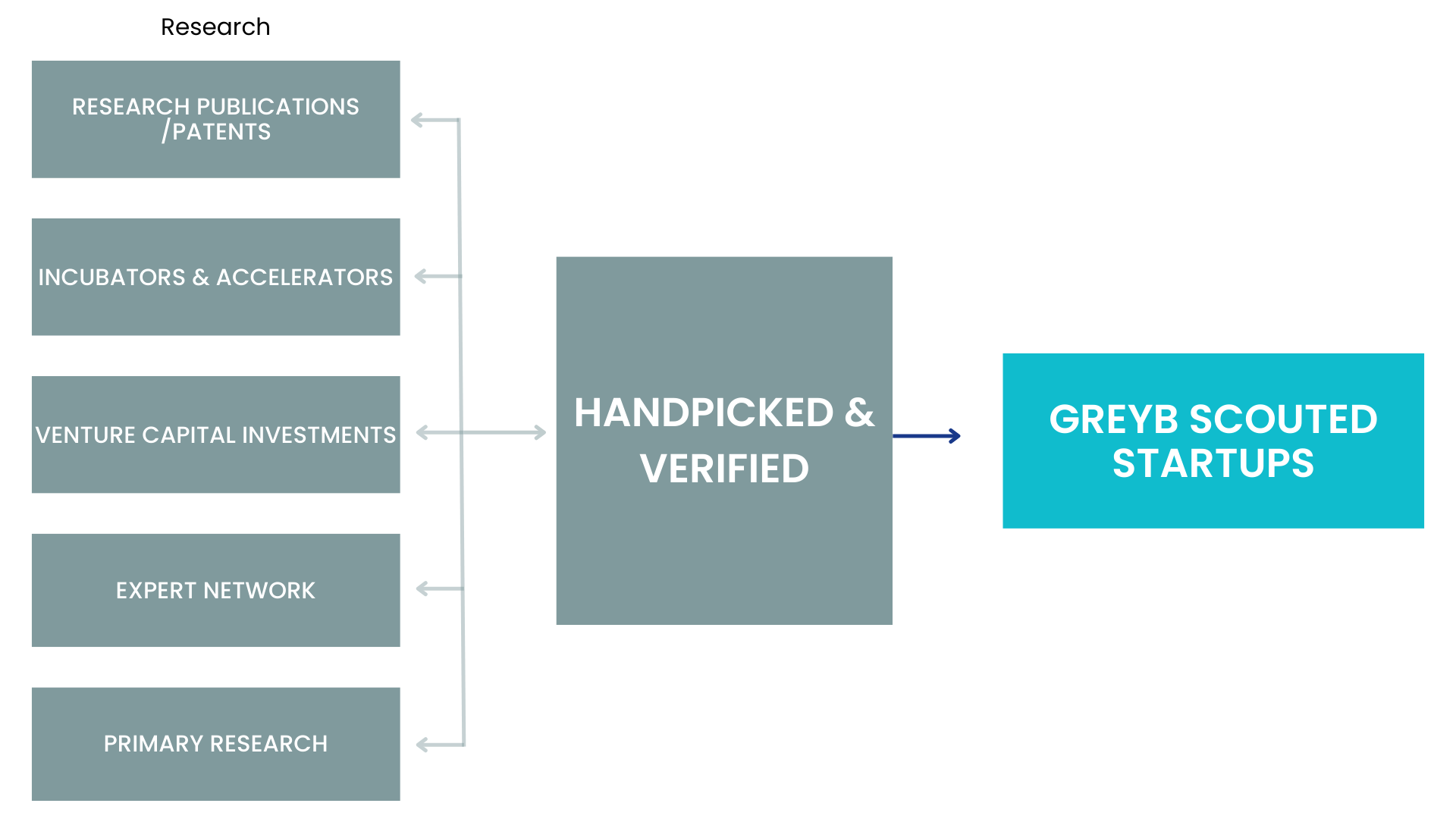 Find startups before going publicly available
GreyB's startup scouting process involves conducting comprehensive technology research, allowing you to identify and explore startups before they are officially listed in the pitchbook.
Scout startups beyond the PR curtains
GreyB assists you in cutting through the 'PR tech jargon' to find the most suitable technologies for collaboration and partnership opportunities.
Find best-fit startups according to your technology
GreyB's startup scouting process involves researching technology through patents and publications. This information is then used to generate a SWOT analysis to help you make the right choice.
Our work is helping industry leaders such as:
What do our clients say about us?
Incredible material! This structure is really great to visualize the big picture in the new sustainable materials.

A big Thank You to you and the team for undertaking the literature search and pulling all of the material together in a nice concise document and also having SLATE and the spreadsheet is really helpful for us. I personally feel the review is looking really good! Great work!

Comprehensive coverage of the literature (from patents, non-patents, and products) The report format is good; detailed and useful Abundant and comprehensive ways of filtering solution (in SLATE/Dashboard) Generally impressed by the SLATE tool for ease of accessing information Happy with responsiveness to our teams requests/suggestions along the way

It is a great job, I think it is as good as expected. The direction of analysis is right

Thank you for your efforts. The content of the report is very detailed and professional

Thanks for the final update, this is what we want. Thank you for all the efforts you and your team has made. We are very happy working with you and your team.
Our experience in consulting
Most asked questions:
What is corporate innovation?
Corporate innovation is the introduction of new ideas, products, or strategies within a company to drive growth and adapt to market changes. It fosters a culture of creativity and collaboration and may include partnering with organizations. Companies need to stay competitive and achieve long-term success.