A peek into the Open Innovation process
Alex, the R&D head of a leading logistics company in the US, approached us with a search project.
He had intel that his competitors were researching RFID technology to track and manage products and assets in the supply chain. Like any other company, his team wanted to explore the scope of the technology.
Further, they wanted to implement the solution before their competitors to stay ahead in the market.
Since the company didn't have enough time or expertise to work on RFID technology from scratch, sourcing it through open innovation was a good option for them. So with that in mind, we began our research.
But you know what, let me start from the beginning…
The first challenge was to ensure Alex that this was the right approach for the company. So we shared a basic understanding of open innovation with him.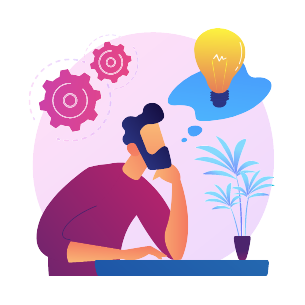 What is Open Innovation?
Open Innovation is a concept that allows companies to source ideas or innovations from outside the organization. It can or cannot be from the industry related to their own.
In this way, a company does not rely on only internal sources but also finds solutions from external ones. So, the R&D team saves time and resources while getting the expertise required. Hence, it was an ideal fit for Alex. How?
Let's find out!
The Open Innovation Process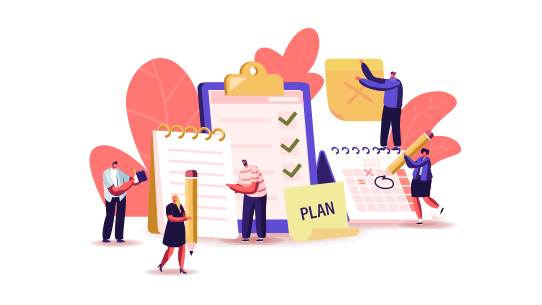 Here's how a traditional innovation cycle for an RFID technology would look for Alex's R&D team: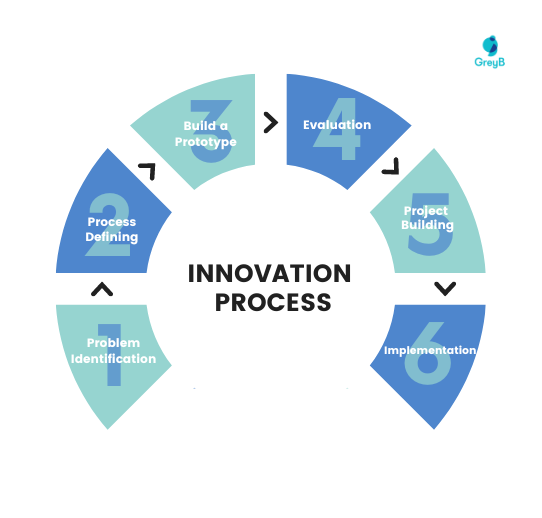 Building innovation from the ground up requires many steps. Whereas, with open innovation, you can find the solution in half the time and effort! Although the process varies from company to company, it involves three primary steps –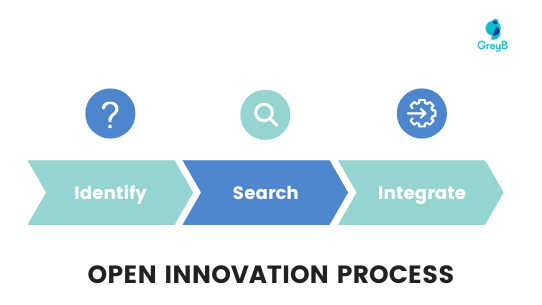 That's because here, it's very likely that you'll find innovation that you can directly integrate according to your needs.
Identifying the problem
Before proceeding with our search, we set up a call to discuss the challenges his company was experiencing to see if RFID could solve them. For example, one of their significant challenges was automating product tracking during transportation to ensure its security. We immediately realized that RFID could be the technology that could help them resolve this problem and convinced Alex to opt for open innovation.
Seeing the impact, it would bring and their tight schedule, Alex was soon on board with the idea. So with that, our search began.
A bird's eye view gave us a clearer understanding of this technology and their competitors, like FedEx, Randa, etc. Later, we performed a thorough analysis to understand what these companies were planning and researching and how they integrated it into their supply chain. One such company was Fetch Robotics, which is developing robots that can manage inventory using RFID technology.
The next step was finding similar innovations to solve Alex's supply chain problems.
Searching for available solutions
We got their competitors' research focus and the challenge Alex's company wanted to solve. So, we started looking for companies apart from their direct competitors (non-logistics) working on the same technology. These companies were majorly working on the RFID reader, RFID tags, and Attaching RFID to virtual things. Thus, they could become potential collaborators. Here is the list of the few leading companies that we found –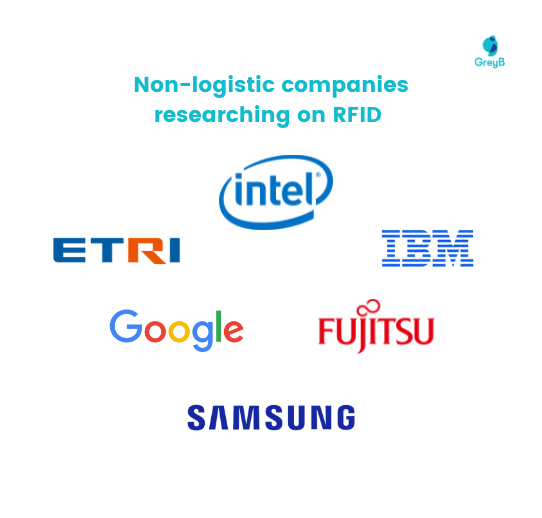 After plotting down the companies that met most of Alex's requirements, we conducted a SWOT analysis for each. This helped us come up with three companies they could collaborate with.
The next step was to see how Alex's team could integrate the solution provided by these companies into their own.
Integrating solutions to fulfill Alex's requirement
Taking it one step ahead, we performed due diligence on these companies by contacting them personally to understand their work and technology better. Accordingly, we prepared a report to share with Alex, including an in-depth analysis of the shortlisted companies and the ways they could integrate their solution to solve the challenge of product tracking.
Additionally, we looked for independent open innovation platforms where Alex could find possible solutions for his company.
Once done with all the research work, we shared the results with Alex and a plan to present them to his board members.
Author's Note: As part of our research, we also compiled a list of Open Innovation Platforms. Here are 36 Open Innovation Platforms you may find helpful.
Saving your time and resources is just one aspect. Open innovation can do much more for your company, like cost reduction, staying ahead of the competition, and bringing more innovations. All while lowering the risks involved in the innovation process.
The Benefits of Open Innovation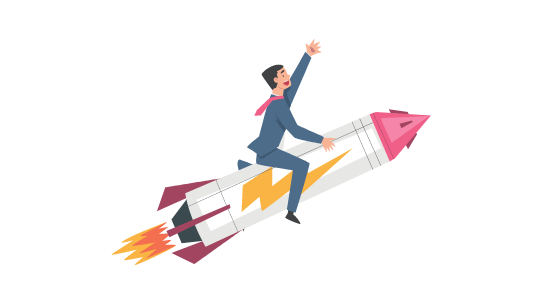 In recent years, companies such as Nestle leveraged this concept to speed up their market entry process. It helped them launch their new products faster than they would have been able to do otherwise.
"We have already seen success with our new ways of working. In the first half of 2019 alone, we launched products such as the Garden Gourmet plant-based burger and a new range of Starbucks products, all with a 'speed to market' mindset. In addition, we have rolled out our infant formula with Human Milk Oligosaccharides (HMOs) across 44 markets in just 12 months and invented the first dark chocolate made entirely from cocoa fruit for our KitKat brand."

– Stephen Palzer, Chief Technology Officer Nestle (Source)
Not only this, but open innovation presents a company with many other benefits. Let's discuss them briefly,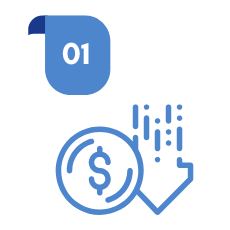 Reduction in the Research Cost
When compared to starting from scratch, there is a considerable reduction in the overall research cost when a company seeks open innovation.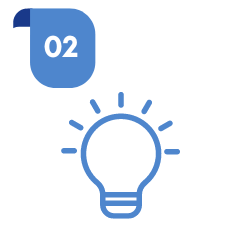 More innovative ideas
Involving brilliant minds in your organization will bring you more innovative ideas to work upon. As a result, it provides you with more effective solutions.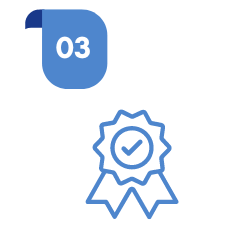 Fast to Market
Since you'll introduce innovation to the market early, you'll get a chance to stay ahead of the competition. Meanwhile, satisfying not only your existing but also your potential customers.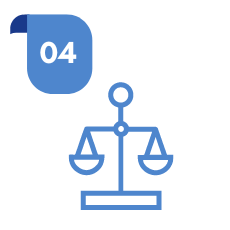 Lowering the risk
Having stakeholders involved means you won't have to take the brunt of any situation if the risk increases. Hence, balancing is easier when you collaborate on the innovation process.
So, how can you do it (efficiently)?
Many companies, including Loreal, Unilever, Nestle, and Samsung, have adopted this concept for their innovation process and partnered with inventors, startups, and even small-scale business owners.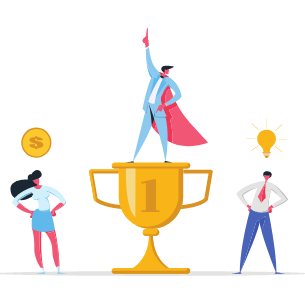 You can use this innovation process to your aid in many ways. This includes – sharing your problem on open innovation platforms, hosting open innovation challenges, partnerships, startup or technology scouting, acquisitions, hackathons, and much more!
However, it's not always a direct road to the desired solution.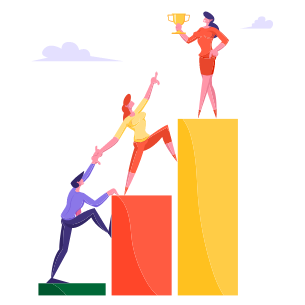 Challenges in Adopting Open Innovation
Even though open innovation can solve most of your problems, it is a very technical and detailed process. Finding the right solution from hundreds out there and analyzing the risks involved in integrating the solution into your industry or product requires thorough research and expertise.
To make this process a success, many companies hire expert consultants to help them conduct the process efficiently. This is where GreyB comes in!
How can GreyB help?
GreyB can help find your *ideal* innovation that matches your requirements among all the solutions available.
The project we discussed is one such example. Want to read about more such projects?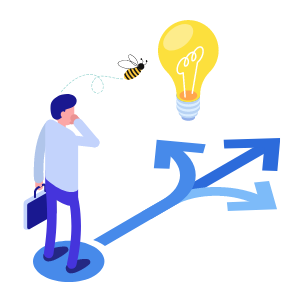 To find you the best solution, experts at GreyB can provide-
Open Innovation Consulting
Technology & Supplier Scouting
Technology Landscape and Trend Analysis
Whitespace/ Gap Analysis
Competitor assessment and Tracking
Upcoming or Budding Market Analysis and more!
Interested?
Next Read: How can innovation adoption help your R&D team?
Authored By: Ridhima Mahajan, Marketing