Patent Acquisition Strategy: Why you should focus on Mortgaged Patents?
A smart patent acquisition strategy helps a company maintain its competitive edge and to avoid litigation – pending or imminent. Any company looking for potential targets for acquisition faces two biggest problems:
Whether the patent in question is really good?
Whether the patent owner would be willing to sell the patent?
Is there a one-stop solution to these problems, you ask? Yes, of course, there is. Our study revealed that mortgaged patents in a particular domain have a high acquisition potential. These patents also answer both the above questions, too: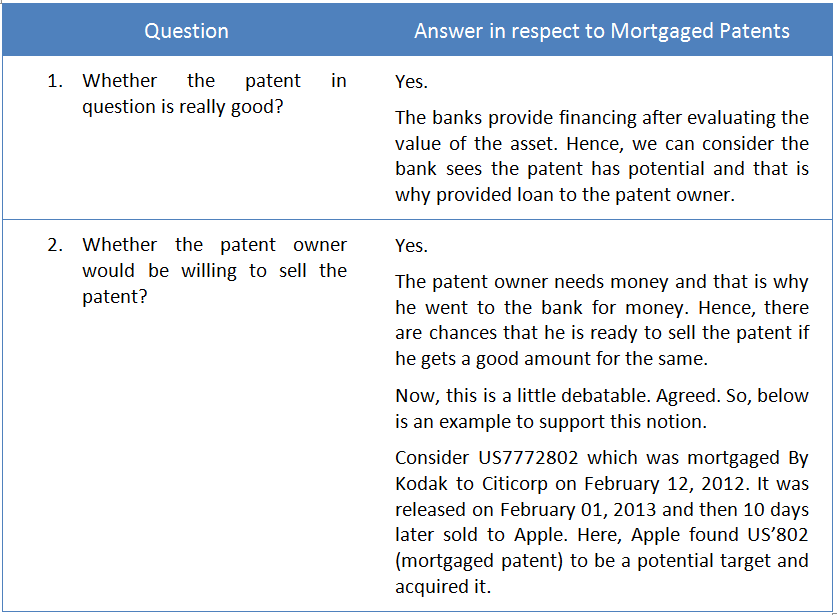 Also, the patent acquisition cost of these patents uses to be somewhat less than the patents acquired from other means. Hence, not adding mortgaged patents under your patent acquisition due diligence checklist could be a mistake.
To give you an example, we picked Wireless Charging domain (as it's hot right now). Let me share our findings with you:
So Which Patents in Wireless Charging Have High Acquisition Potential?
Wireless charging is a new domain which in the future (already?) is going to have great market potential. At present, many companies are looking for a strategic patent acquisition to strengthen their relative position in the wireless charging industry and to avoid any litigation charges against them.
With that in mind, we checked the patents/patent applications of the wireless charging domain that at present are on collateral with banks. Below is the list of seven such patents that have a high acquisition probability due to the aforementioned reasons.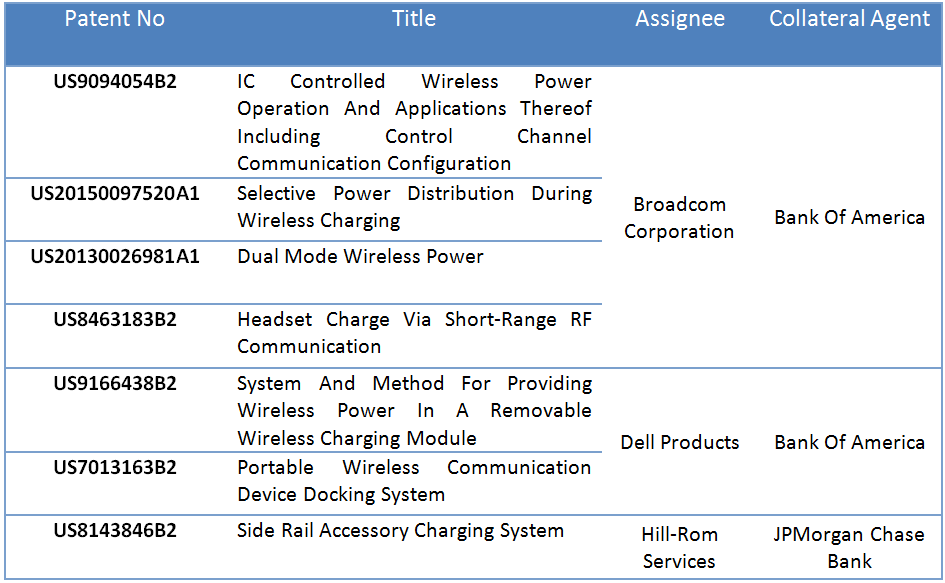 Authored by: Rohit Sood, Manager, Infringement Team