Patent licensing Insights: Virtual Immersion Technology could Challenge IBM for Patent Infringement.
BOS Insights is a section featuring insights/trends from our in-house tool BOS, which can help you in designing and picking appropriate patent monetization and acquisition strategies. 
Short for Business Opportunity for Sales, the BOS tool:
Can help find prospects that would be willing to in-license or purchase your patents;
Make your monetization campaign plain sailing; and
Find patents that have received a rejection (102/103 type) due to one of your patents and more. 
Onto the insight part now, shall we?
Recently,  Virtual Immersion Technologies LLC – a notable PAE – filed another lawsuit against 5 major names (mentioned below) using a single patent – US6409599B1.
Siemens AG
Exxon Mobil Corporation
Turner Construction Company
Jacobs Engineering Group Incorporated
A. Mortenson Company
US'599 focuses on a virtual reality (VR) system where participants can interact with a virtual world and each other. Now this concept seems to be quite mainstream nowadays. We tried to look further about VIT and its past lawsuits.
Guess what, in our exploration, we discovered a list of 29 other companies that have already faced a similar lawsuit for the same patent and settled the case –
Mattel Incorporated
General Electric Company
Netflix, Inc.
The Coca-Cola Company
Honeywell International, Inc.
Steris PLC
GE Renewables Holding, LLC
Atlas Entertainment LLC
Linden Research Incorporated
Raytheon Company
Surecom Corporation NV
High Fidelity, Inc.
VREAL Inc.
VRChat, Inc.
Sine Wave Entertainment, Ltd.
Caterpillar Incorporated
Deere & Company
Ford Motor Company
The Walt Disney Company
The Boeing Co.
Lockheed Martin Corporation
Silver VR Technologies, Inc.
Microsoft Corporation
Comcast Corporation
Hyatt Hotels Corporation
Jaguar Land Rover Automotive PLC
Aplicaciones Para Realidad Virtual, S.L.
Txtme Tv Limited
Secure Live Media, LLC
It's quite a long list with many big names.
We have figured out a lot of others also have a very interesting patent but they are not able to identify probable licensees. Let us take an example of VIT patent and illustrate how in two clicks we can find probable licensees.
When we input this asset in our BOS tool, we come across two major names being highlighted – Microsoft and IBM.

Now, a quick check in the list of defendants shows that Microsoft is already listed; however, the targeted product seems to include only one name – Interactive real-time virtual reality system by AltspaceVR.
However, other products of Microsoft such as Dynamics 365 Remote Assist may be using a similar technology (protected by US'599) as it allows people to collaborate virtually (although a detailed analysis will help in confirming the complete overlap/threat).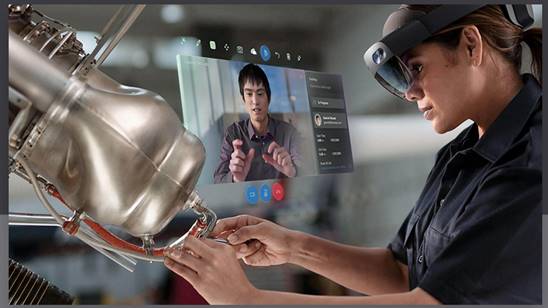 How does IBM come into the picture?
Next, we have IBM. If we talk about IBM, it is not yet on VIT's target list. But it could be.
You see, IBM has been working on virtual reality systems for quite some time now.
For example, IBM Watson's VR Speech Sandbox is a VR technology for powering a conversational interface using two Watson services: Speech-to-text and Conversation. The company has made it available for any VR developer to use in their own VR experience.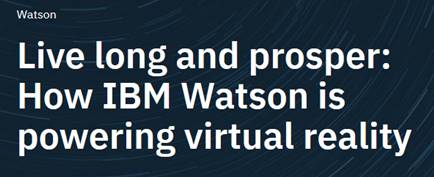 Further, IBM's new AI business platform, The Weather Company, utilizes mixed reality across its media channels for combining user education with training and entertainment.
So, it's possible that IBM might be using the technology secured by US'599. A deep analysis will confirm the complete overlap.
Conclusion
It is easy to get the first list of probable licensees using BoS. As we have described in this case.
These were just some insights that our BOS tool suggested in this case. Fill the form below to try out BOS for your patent and discover interesting revenue-generating insights.
Authored by: Rohit Sood, Infringement.