Patent Licensing Insights: Will you be the next target for Zeroclick's Patent Infringement Lawsuit?
Patent Licensing Insights is a section featuring insights/trends from our in-house tool BOS, which can help anybody in designing and picking appropriate patent monetization and acquisition strategies. 
Short for Business Opportunity for Sales (not a great name but we love the abbreviation), the BOS tool:
Can help find prospects that would be willing to in-license or purchase your patents;

Make your monetization campaign plain sailing; and

Find patents that have received a rejection (102/103 type) due to one of your patents and more. 
Onto the insights.
Recently, Zeroclick LLC filed 4 litigation cases against tech giants like Samsung, Dell Technologies, Microsoft Corporation, and LG Electronics. 
Interestingly, 2 patents (US7818691B2, US8549443B2) belonging to the same patent family were used in each of these cases.
| | | |
| --- | --- | --- |
| S. No. | Publication Number | Title |
| | US7818691B2 | Zeroclick |
| | US8549443B2 | Zeroclick |
In the pursuit of details, we observed that Zeroclick started its litigation campaign way back in 2015. In years 2015 through 2019, they filed multiple litigations against several companies, such as Apple (September 2015), Hewlett Packard Enterprise (October 2019), Dell Technologies (October 2019), LG Electronics (October 2019), Microsoft (October 2019), Samsung Electronics (October 2019). And surprisingly the same two patents – '691 & '443 were used in all these litigations.
On quickly reviewing these 2 patents, it seemed that these patents focused on a method of controlling graphical user interfaces (GUI) by using touch movements instead of mouse clicks.
In 2015, when Zeroclick first sued Apple – the district court declared that the claims of Zeroclick's patents were invalid on the grounds of indefiniteness. However, the Federal Circuit vacated the district court's judgment. The Federal Circuit found that the district court erred in construing the claims and remanded for further proceedings (Source1, Source2). And these 2 patents remained to be valid. Hence, it seems that since these 2 patents have already passed some invalidation proceedings, they certainly have a good patent strength.
In each of their patent litigation cases, Zeroclick has targeted touch screen computing devices such as Microsoft's Surface Book, LG's V30, Samsung's Galaxy S10+, Dell's Latitude 7389, etc. So, the market potential of these patents appears to be very big.

Are you next on Zeroclick's target-list?
To find more insight on these patents, we analyzed them on our BOS tool. What we observed in the output was quite engaging. We found that patents from various companies were blocked (rejected under 102/103 by the examiner) by these 2 patents. One of the most striking names in this list was Samsung (yes, the one which is getting sued using these patents).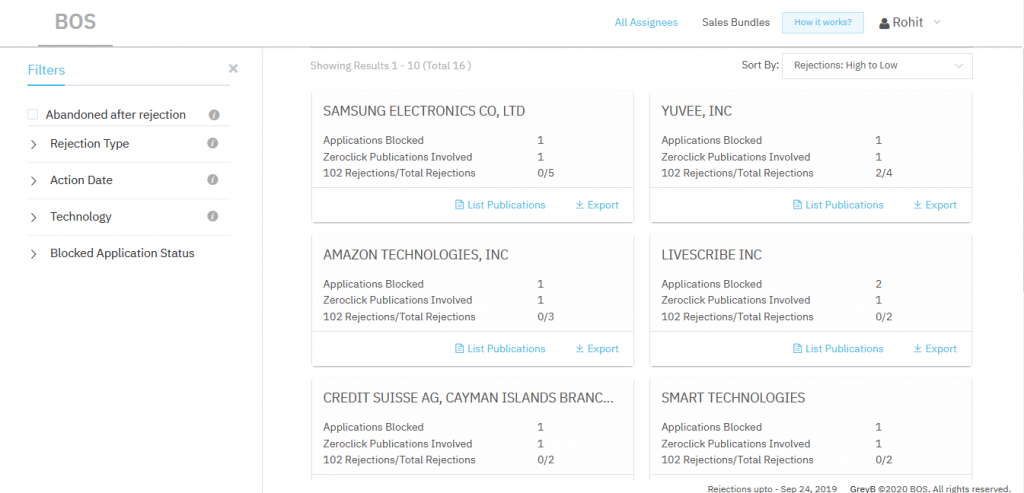 The other big names in the BOS output were Canon, Toyota, Amazon, IBM. Here, is the list of the companies getting blocked and possibly the next litigation target of Zeroclick by these 2 patents –
Samsung Electronics Co, Ltd

Canon

Toyota 

IBM

Amazon Technologies, Inc

Yuvee, Inc

Funai

Aequitas Technologies Llc

Geegui Corporation

Smart Technologies 

Livescribe Inc

Barnes & Noble College Booksellers, LLC 

Plastic Omnium Advanced Innovation And Research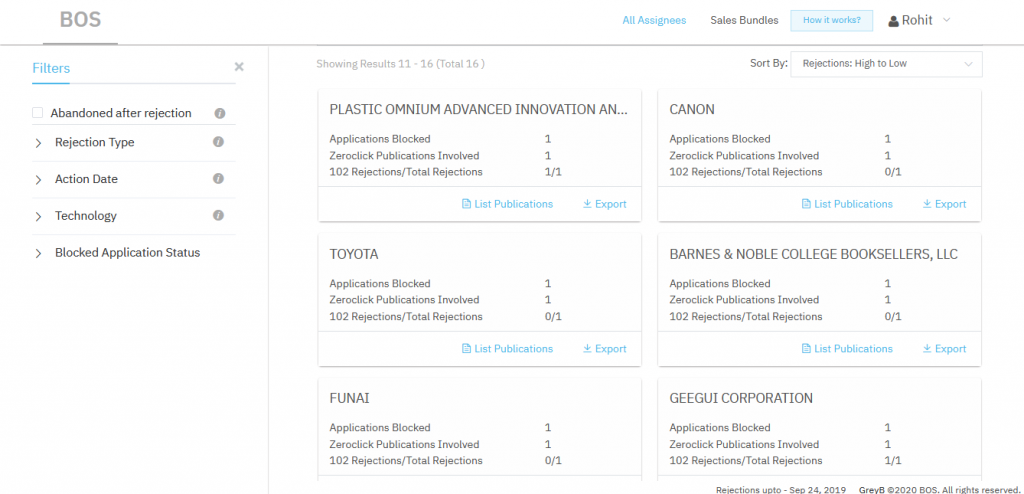 Upon some quick digging, we found that Canon offers multiple touch screen devices, such as DSLR cameras which seem to be somewhat in-line with the Zeroclick's patents. 
To be specific, Canon's 'EOS 5D Mark IV' along with other DSLR camera models have a touch screen panel which is quite in-line with the Zeroclick's two patents – '691 & '443.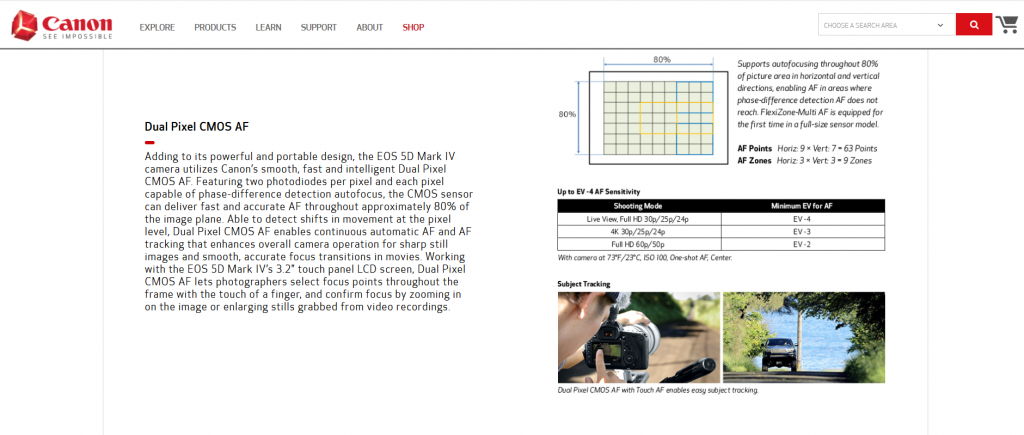 Source: https://www.usa.canon.com/internet/portal/us/home/products/details/cameras/eos-dslr-and-mirrorless-cameras/dslr/eos-5d-mark-iv
So, it's very much possible that Canon, Toyota, and Amazon might be using the technology for which Zeroclick has the exclusive rights. Although, a detailed analysis can further shed more light on this.
Conclusion
Some of these big players (e.g. Canon, Toyota, or Amazon) may already be in Zeroclick's target-list. Hence, we might see a few more litigation campaigns unfold.
However, the next target can be easily predicted by analyzing the whole set of assets owned by Zeroclick.
These were just some insights that our BOS tool suggested in this case. If you want to get similar insights directly in your inbox, fill the form below. 
Or if you are interested to try out BOS for your patent to discover interesting revenue-generating insights, feel free to reach out.
Authored by: Biswapriyo Ghosh, Team Monetization.