During invalidation searches, I often stumble upon 102 prior art from my surroundings. It might fascinate you how I discover them even when I'm not looking for them consciously. However, [...]

Our stellar report on 5G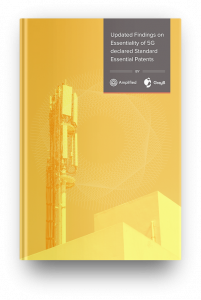 75% of the SEP declared patents may not apply to the standard formation. This can change how people play licensing deals and other business arrangements.
Handpicked Insights in your Inbox
Get the personalized insights, strategies,
and tips that you would love to read.
Browse through our hand-curated content only for you:
Choose what best describes you?