Five startups that you should consider for M&A in Smart Glass domain
After Smartwatches, Smart Glasses are considered to be the next major development in wearables that will enter into our daily lives. Many startups and major tech players are trying to create smart glasses that will change how we see the world around us. In the upcoming era, it should not come as a surprise if smart glasses replace our cell phones.
Now, when we talk about smart glasses, we are not referring to a fashionable wearable device having the capability to play music or to notify the user of an incoming call or message. Rather, we are focusing on a technology that layers information onto a user's field of view. In simple words, wearables can replace every screen in our life.
How is smart glass technology developing so far?
In the last decade alone, around 25K+ patents related to smart glass technology got filed and many big players such as Intel, Google, Facebook, and Apple also started manufacturing smart glasses both for the general public and enterprise use. 
The last few years have also witnessed increased investment in manufacturers and start-ups working in the smart glass domain with a number of high-profile acquisitions and direct investments by large companies. For instance, North acquired 100+ patents from Intel in 2016, and in June 2020, Google acquired North.
Companies are also coming up with solutions for problems that arose due to the COVID-19 pandemic. An Indian startup AjnaLens has developed a pair of augmented reality smart glasses that can scan large groups of people in seconds and detect any potential COVID carriers in the group and would be an effective way to keep COVID-19 in check in India. 
There are various other startups working prominently in the smart glass domain that can give tough competition to other tech giants focusing on the same technology in near future. 
If you're an executive of any of these tech giants, the question that would arise in your mind is – What can be done to lessen the competition?
Bringing more advancement in your products is one good strategy but it requires long-term planning and might be effective only for a limited time. Another good strategy would be to acquire these startups which will help reduce your competition and also give you an edge in terms of both R&D and IP assets (which will be effective for longer duration). 
How wearable companies should choose a good target for acquisition?
When it comes to choosing companies for acquisition, technology can be a key aspect to consider. The kind of solutions these companies come up with to solve the various challenges faced in the industry will put them at the forefront and make them a likely candidate to get acquired.
As with other types of wearables, smart glasses represent a novel technology whose development and usage are still evolving. 
While a lot of companies are bringing new solutions to the table, but there are many challenges that startups are trying to solve before making their product available for buyers. These challenges are important to know for tech giants to align the acquisition decision with their business goals.
Among these, the foremost challenge is to

make the components very compact and efficient

as the latest smart glasses are so much advanced that they require multiple components – like processors, cameras, batteries, speakers, microphones, and touchpads – to provide different AR functionalities to the wearer. 
In recent years, there has been a lot of work done to make components like graphic processors highly efficient in order to be placed within the smart glass frames such that they remain comfortable to the wearer. For example, Smart glass giants like Atheer and DAQRI started using chips like NVIDIA Tegra X1 and Intel m7 in their latest smart glasses.
Another area of improvement is

battery life

as there is no use of smart glass whose battery backups last just 2-3 hours.

The next challenge is

Network security and bandwidth

as none of the smart glasses have the internal memory to store the gathered data. Thus, to provide continuous functionality, the smart glasses need to remain connected to the network 24/7. Ensuring reliable internet availability all the time or providing robust offline functionality and local storage is a daunting challenge that the companies working on this domain are facing.

Also on the list is

user experience [UX]

– Figuring how to interact best with the content displayed on the device is the biggest challenge faced by all smart glass manufacturers. Interestingly, this was one of the main reasons behind the Google glass failure as Google glass failed to define the actual utility of the device or the actual problem the device is solving.
We analyzed this domain and here are our findings
Globally there are 100+ companies that are working extensively on smart glass technology. Some of them were founded 25 years ago like Vuzix; whereas few others were launched in the last decade like North which is known for its Focals smart glasses. 
A lot of these startups are trying to solve the above-listed challenges on their own. We did a detailed study on these companies and have shortlisted a few startups which were able to overcome these challenges to some extent, and shortlisted them among a bunch of companies based on certain parameters.
Now when it comes to parameters, there could be several, but for our study, we kept a close eye on recent acquisitions. After studying the entire technology domain in depth we have identified that each company should be evaluated based on these parameters: Technology acumen, Financial acumen, and Business reach.
These three parameters were further subdivided into different categories which helped us come up with the list of companies without bias.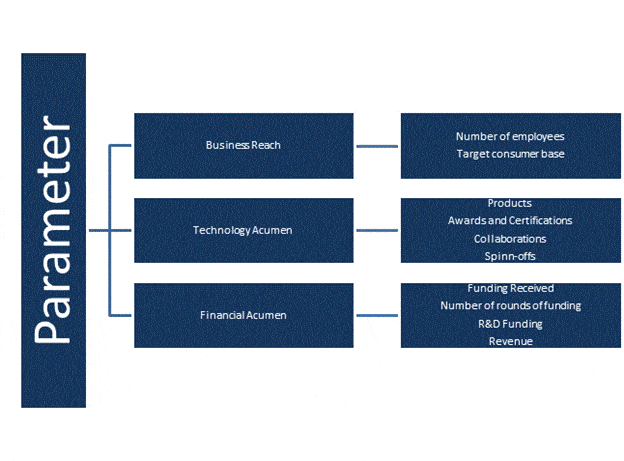 The resulting list contained a significant number of companies and startups, but for the sake of brevity, we have listed five of these startups that performed exceedingly well based on the above parameters. If you'd like to get your hands on the complete list.

Five startups working in smart glasses you should know about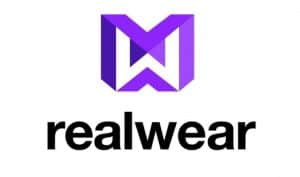 Founded in 2015, RealWear started its journey in the AR/VR domain by developing the world's first head-mounted display for enterprise workers. Its products include voice-driven HMT-1 and HMT-1Z1 which helps the workers –working especially in the energy, manufacturing, and automotive industry – to connect with the workforce globally.
They've good IP assets too,  with around 100 patents related to the smart glass domain itself. Two of its notable patents are EP3559777A1 and US10936872B2 that talk about content navigation for wearable devices and a method for interaction with non-HMI (non-human-machine interface) devices using head-mounted display devices, respectively. 
The company also grabbed a handful of awards like Best Enterprise solution, Best Headworn device, NED Innovation award, and New Product Innovation Award.
Recently, Qualcomm, UROS, and Realwear also announced a digitization project which focuses on the deployment of Smart Cities and accelerating XR global adoption to advance the development pace of Kazakhstan's economy by improving productivity, safety, and quality of life for its citizens. Also, UROS plans to provide RealWear HMT-1 and HMT-1Z1 voice-controlled, head-mounted devices powered by the Qualcomm® Snapdragon™ Mobile Platform to ten thousand frontline industrial workers which can help them to connect with their remote colleagues.
Overall, the company seems to have a solid plan to make its mark in the smart-glass domain with their voice-controlled devices HMT-1 and HMT-1Z1 already creating a buzz in the market.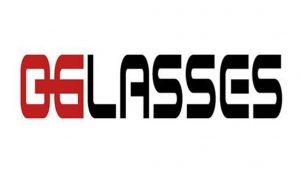 0Glasses (legal name: Shenzhen Augmented Reality Technologies Co., Ltd.) was founded in 2014 and has since been a forerunner in the Artificial Reality industry in China. Within three years of its inception, the company developed two generations of AR smart glasses i.e. 0glasses Pro in 2016 and 0glasses Danny 1 in 2017. A couple of years later, it launched its mixed reality glasses i.e. RealX in 2019. 
RealX is different from other smart glasses because it is in the form of daily use eye-wear which allows the user to wear it in any usage while on the go such as gaming, video streaming, or as a productivity tool for word processing, document reviewing, etc.
Not only this, 0Glasses tied up with major telecommunication service providers like China Mobile, China Telecom, and China Unicom to deliver thousands of pairs of RealX glasses to the market which includes clients like State Grid, Huawei, Siemens, Foxconn, and Budweiser.
They have also filed multiple patents in the domain. Some of their recent filings include US20190355275A1 and CN210323589U that solve the existing problem of bulky and inconvenient Smart Glasses by providing light-weight Smart Glasses, which can help users to efficiently work in industries. Apart from this, 0Glasses earned a wide variety of awards in recognition of their products.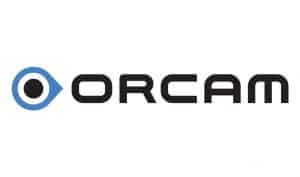 Founded in 2010, rather than developing a smart glass, OrCam focused on manufacturing a product called OrCam MyEye which can make any glass a smart glass. OrCam MyEye is a revolutionary voice-activated device that attaches to virtually any glasses. It can instantly read to you text from a book, smartphone screen, or any other surface, recognize faces, help you shop on your own, work more efficiently, and live a more independent life. The second version of the product i.e. OrCam MyEye 2 was named in TIME's list of the 100 best inventions in 2019.
Orcam owns 226 patents in its portfolio, with notable ones being US9095423B2 and US10824865B2 which relate to a Smartglass that provides information/feedback to a visually impaired user and a method of controlling external devices using Smartglasses, respectively.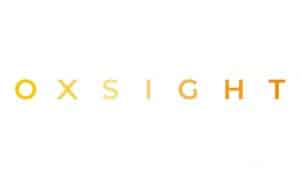 Oxsight, traces its history back to 2010 in Oxford University where its founding members began their research. The company was founded in 2016 and it majorly focuses on improving the lives of people having low vision. 
Oxsight launched two smart glasses: OXSIGHT Onyx and OXSIGHT Crystal. These products can enhance the remaining sight of individuals with peripheral vision loss as these smart glasses are fitted with a camera that streams a live feed into two high-resolution video displays. The screens are displayed in front of the user's eyes and are manipulated to fit the user's area of usable vision.
It has 32 patents in its portfolio, with notable ones being WO2019239161A1 which relates to the method of modifying image enhancement parameters for smart glass, and few design patents like USD887408S1 which specifically focuses on the design of smart glass. 
Oxsight has also been shortlisted for a Technology for Good accolade at the National Technology Awards. 
To expand its reach, OXSIGHT is now establishing an Indian subsidiary that will manufacture and distribute the products to Indian customers.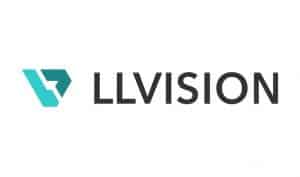 LLvision (also known as Bright field of Vision) was established in 2014 in Chaoyang city of China. The company provides both smart glasses and an operating platform for enterprises. Its offerings include GLXSS ME, GLXSS SE, and Leion smart glasses.
In the COVID-19 pandemic where the world came to a standstill, LLVision stood out by releasing a pair of AI-powered dual-spectrum AR thermometer glasses. 
The company has introduced its services in countries like UAE, India, Germany, Italy, Malaysia, Thailand, Australia, Philippines, South Africa, Pakistan, Chile, Indonesia, and Saudi Arabia. It has also received several rounds of financing from companies like BlueRun Venture, MatrixPartners China, CCB International, and Yitang Changhou Fund Management, etc.
When it comes to IP assets, it has a number of patents, notable ones being WO2019128400A1 and WO2019148904A1. These patents relate to a method for controlling the movement of a viewing angle of smart glasses and a method of scaling a smart glass screen respectively. In addition to this, LLvision also grabbed many awards such as China Red Star Design Award and China Virtual Reality Innovation & Entrepreneurship Competition Award, to name a few.
Concluding Notes
This gets us to the end of our list. These were just a few exemplary companies that performed well on our parameters. But there are many others that are carrying the torch of innovation in the Smart glasses domain.
From our analysis, it seems like the Smart Glass domain is growing at a faster pace and companies are hugely innovating in this domain. For e.g. Apple is working on 19 different prototypes which will completely redefine human-computer interaction. Not only this, other tech giants like Google, Amazon, Microsoft, Intel, and Facebook are also working in this domain extensively. 
We believe keeping an eye on the new technologies these start-ups are bringing into the world will eventually help other established companies to accelerate the innovation in the smart glass domain and increase their horizon by acquiring such start-ups.
Are you looking to acquire a startup and not sure which would be the right candidate for you? We can help you make an informed decision. 
Authored by: Akshay Agarwal, Prior art Team, and Nikhil Gupta, General Manager, Operations.