This International Women's day, let's celebrate the women in IP
They say, "there's no limit to what a woman can achieve, no bounds to do what she wants to do". We say, well whoever 'they' are, they are absolutely right. 
And this is not true for just a day, or a week or a year, but for a lifetime. Women have conquered every other facet of life, and they've reached the pinnacle of every industry out there. Every time someone has pointed out at them and said, "oh! she can't.", she has proved them wrong.
So this women's day, let's celebrate and raise a glass to all the strong women working in the IP domain. On the occasion of women's day, we thought why not give our readers a glimpse into the lives of all the prominent women who not only pursued their dreams but also proved themselves in the IP realm.
Let's have a look at these women who set an example for all of us to change the world by #ChoosingToChallenge the norms. 
Currently, a Senior counsel at BT, Dr. Afzana Anwer has been featured for the 2nd time in our list of women in IP. Dr. Anwer has provided excellent service in mixed contentious and non-contentious legal issues across all industry sectors, including technology, media and telecom, the IoT, food and beverages, biotechnology, pharmaceuticals, and life sciences, batteries, energy, and renewables. With more than 20 years of her career spanning in all IP matters worldwide, she has held numerous positions in big companies and top law firms. 
She combined a solid business background with strong technical acumen to implement new technologies and enhance efficiency throughout the company. In her articles, Dr. Anwer talks about the need to weigh a balance between technology developers versus the fundamental rights of individuals. While talking about AI and Big Data, she also expresses her views on how SMEs can use IP to secure success in the new data-fuelled AI paradigm. Her grasp of technology quickly adds value to the work and makes her capable of drawing on a top-class network.
Amongst her network, Dr. Anwer is known to be a talented, strong, pragmatic, and kind person. She's known to quickly grasp complex issues and propose practical and balanced solutions.
An associate director at the University of Iowa Research Foundation (UIRF), Mihaela D Bojin has great expertise in intellectual capital management which includes licensing, partnerships, IP assessment, IP policy, and conflict of interest. She has worked in a variety of fields such as Biotech, Materials, Medical Devices, Pharmaceuticals/life sciences, Software.
Before joining UIRF, Dr. Bojin was a patent agent in a New York City intellectual property practice group, where she managed complex patent dockets for the US and foreign clients. She has also gained research and teaching experience as an assistant professor at the City University of New York, and as a postdoctoral scholar at the University of California, Davis, and at New York University. 
In her research paper, "Academia and Technology transfer in the US", Dr. Bojin talks about University research continuously translating into technologies with an enormous impact on the US economy and society. She has also been profiled in Inspiring Minds, featured in Access Magazine and in Live Science Behind the Scenes, a National Science Foundation-sponsored website.
Amongst her colleagues, she is known to have a keen eye for detail and a quick grasp of the big picture. She is an outstanding researcher with a breadth of knowledge and experience.
Ms. Bor graduated in natural sciences from Cambridge University before undertaking a Ph.D. at the Medical Research Council and a postdoctoral fellowship at Harvard Medical School. She started her career as a patent attorney and spent two years in private practice before joining Teva and then Mylan. At Mylan, Ms. Bor was vice president and global head of regional intellectual property. 
Currently, she is the Head of Intellectual Property at Mereo BioPharma. In her present role, she supervises freedom-to-operate, patent prosecution, opposition, and litigation work, as well as provides IP advice on contractual and in-and-out-licensing work. 
Ms. Bor has also handled the role of a teacher for many years where she taught the JDD foreign law course for the UK patent examinations. She is also a member of the IP Advisory Committee of the BioIndustry Association, serves on the Patent Examination Board's board of governors, and is an efficient speaker at conferences. She has been listed as a corporate IP star by Managing IP from 2015 to 2019 and is a winner of the European Counsel Award for intellectual property (2017). She has been identified as one of the world's leading IP strategists by IAM.
Ruth Donners has experience of 19 years in intellectual property, business development, strategy, and innovation. As the Global Business Development Director at Royal DSM NV, Ms. Donners is now responsible for the overall strategy and business development for the unit, including M&A activities and setting up and expanding external strategic alliances. During her career, she has gained extensive experience in establishing and managing external collaborations for the development and commercialization of new products, focusing on the fields of biotechnology, cosmetic ingredients, nutrition, and materials.
She is spirited about connecting the dots to accelerate innovation and is experienced in establishing valuable IP-centric deals to reach the company's business goals and is regularly invited to speak at conferences on partnerships, and the valuation of IP rights for transactions.
Featured 2nd time in our list of Women in IP, Johanna Dwyer has benchmarked herself in the IP domain. She is a multifaceted IP and technology strategist with more than 20 years of experience leading intellectual property, research, development, and innovation across a diverse range of technical disciplines. Presently, Ms. Dwyer is the founder and CEO of QipWorks, a full-service IP business that partners with companies, innovators, and investors to build, manage and utilize IP portfolios.  She established comprehensive programs for the identification of valuable IP from portfolios of over 40,000 assets and is an inventor on 83 patent families, including 188 granted patents of which 108 patents are declared as standard-essential and has over 400 pending patent applications worldwide. 
Ms. Dwyer is an expert in 4G and 5G wireless radio technologies. Along with technical expertise, she is also a very generous person as she announced the  "Johanna Dwyer Women in IP" Award to encourage and support women interested in pursuing a career in IP. We'd really like to have more women like her in the industry.
With a passion for innovation and the development of best practices for incentivizing invention, Ms. Kratz built a cross-functional coalition to launch a company-wide inventor recognition programme that increased invention disclosures by 100% as a senior IP counsel at Seagate. She is a regular faculty at the Practising Law Institute and has published articles on motivating IP generation in the Patent Law Institute course handbooks.
As a Senior IP Counsel and Manager at Dolby Laboratories, Ms. Kratz is leading all the aspects of IP strategy. Her deep experience in trademarks and branding has also transformed her company's global trademark portfolio. She is a four-time Super Lawyers Rising Star and is a nationally recognized speaker on IP issues and frequently presents at conferences throughout the United States. She has been featured as a guest lecturer at Stanford University as well as the University of California-Berkeley's Haas School of Business. 
She's a global advisory board member for the Women in Law Empowerment Forum and enthusiastically contributes to the IP Gathering, Unified Patents, and the LOT Network.
In her network, Ms. Kratz is known to be diligent, thoughtful, and passionate about her work. She is said to be an exceptionally talented and skilled in-house counsel from legal, technical, and managerial standpoints.
By charting her career from engineering to patent law and investing through unconventional approaches and using resources productively, JiNan Glasgow George has helped large companies and entrepreneurs to create strategic IP portfolios that generated economic value.
Ms. George has spoken on IP and patent strategy at the United Nations Economic Commission for Europe and has been a featured speaker at IP conferences in India, Italy, France, South Africa, Mexico, the United Arab Emirates, Ghana, and throughout the United States. 
Ms. George is the CEO and co-founder of Magic Number, Inc, founder and CEO of Neopatents, and has founded the Eclipse IP Futures Conference. 
She is said to bring a unique set of skills and experience to any company that values innovation. Her creative approach and the rare combination of entrepreneurial passion and analytical insight makes her a trailblazer in the IP business.
With over 10 years of experience in strategic IP business, Anna Gregson practices areas including drafting and global prosecution and portfolio management, freedom-to-operate analysis and strategic advice, as well as defense and opposition.
She has a background in biochemistry and biotechnology, specializing in pathology. She also holds a Ph.D. in biochemistry from the University of Manchester for research into the control of angiogenesis in the eye. This expertise allows her to provide specialist technical as well as IP advice in all areas of biotechnology.
Dr. Gregson is enthusiastic about working with experienced in-house professionals as well as start-ups and spin-outs with limited IP experience. In the 2020 edition of the Legal 500, Dr. Gregson is praised for being "simply outstanding. Professional, pragmatic, approachable and always on hand for advice".
From her former medium-sized IP boutique, Dr. Grüneberg established Grüneberg and Myers in 2017. She leads a team of seasoned IP law professionals. Her team diverges into various industrial domains ranging from chemical to pharmaceutical, biotech, electrical and mechanical technologies. With her team, Dr. Grüneberg aims to provide quality services with optimum efficiency thus reducing internal bureaucracy.
Her expertise range from counseling clients on FTO opinions, prosecution, portfolio management to post-grant proceedings, including inter partes reviews and re-examinations. She helps the world's largest biotech, chemical and pharma companies including those listed under fortune 50 and global fortune 200, in addressing their IP needs and aligning them with their businesses. From being listed under IAM 300 world's top patent strategists, IAM 1000 World's Top Patent Professionals, IP Stars, her accomplishments cannot be listed down in a few lines.
IAM says, and I quote, 
"The scope of patent protection secured by superb attorney Kirsten Grüneberg is consistently broader than clients' reasonable expectations. She works with great skill, precision, and dedication and runs an excellent, consistent, and reasonably priced team."
Currently, the Head, IP Governance, Corporate IP and Engineering Group at Tata Consultancy Services, Taruna Gupta has completed 25 years at TCS across multiple sectors. Ms. Gupta has purposefully headed and contributed to several strategic initiatives for the TCS corporate IP and engineering group since 2012.  Her responsibilities include establishing corporate IP governance processes and systems for TCS IP, customer IP and third-party in IP products, platforms, and solutions. Equipped with IP and software engineering best practices, she provides guidance to various TCS business units on IP creation, protection, risk management, and assetization.
If that doesn't say it all, Taruna Gupta is also an inventor and has a patent granted for managing sustainable intellectual property for a large enterprise. She is a regular speaker at Indian as well as international IP conferences for LES, the World IP Forum, and the International Federation of Intellectual Property Attorneys. Earlier, she has also represented TCS on the technical advisory board for the Indian Patent Office and received the IP Era IP Star Woman of the Year award for 2019. 
Some adjectives used for her by her network include, "the go-to person, positive, killer instincts, enthusiastic, has an eye for the details, exceptional…" Well, to summarize it all, she's indeed a star.
Now, I can keep going on (frankly I've got a spreadsheet here with me), and there are many more to add to the list. Many more, who have or will pioneer not only the tech or the IP domain but will leave a mark for everyone across the world to follow and be proud of. While we cannot list down each one of them, we love to recognize them within our workplace. One such woman within GreyB who I'd like to give a special mention today is Shelza Gupta.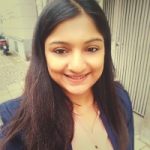 Currently, a manager of the search team at GreyB, Shelza Gupta started her career in IP about 8 years ago as a trainee research analyst. Shelza chose to pursue her career in IP with an inclination to work in her core domain(Electronics and Communication). But when she was exposed to all amazing technological advancements while going through patents during her work as an analyst, emanated a huge interest in the IP sector.
In her words, 'It gives the opportunity to feed the scientific curiosity in you'.
With her work and her team, Shelza has helped companies change their IP game altogether and saved millions of dollars for her clients. As a professional, she is caring and empathetic about the people she works with. She truly believes that synergy is much better than, 'your way or my way'. Shelza is a compassionate and sincere person, who is true to her work and people. She is a team worker and lives by the lines, "1+1=3, together we can achieve much more".
She is indeed an inspiration for all of us here at GreyB.
That gets us to to the end of our list(for the sake of brevity), but there are so many more amazing women out there doing great work, and each of them inspires people around them in their own unique ways. Do you know any women in IP who you believe the world ought to know about? Share about them and their stories in the comments below. We will be featuring some of the best entries on our social handles. Get commenting.
And to all the women out there, we wish you a very happy women's day.
PS: This post was written by a woman and reviewed by one too. Cheers, to womanhood!
Authored by: Nidhi, Market Research.