7 Patent Monetization Mistakes You Should Avoid, 6th Can Cost You A Fortune!
90% patents get voluntarily abandoned. They don't get implemented. They don't even find any licensing opportunity.
Does that mean those 90% patents are useless? No. Some of them could be, but not all.  Most of those 90% patents don't find monetization opportunities because of the blunders committed by patent owners. Eric Halber explains one of those reasons really well here in his article: Why 90% of patents are useless?
If you're looking for monetizing your patent portfolio, you need to avoid these blunders at all cost. Otherwise, your patent may join the league of the 90%.
Hence, below I have compiled a list of 7 such patent monetization mistakes that you should avoid for extracting highest possible value from your patent portfolio. Besides that, I also suggest you read this: Smart Patent Monetization Strategies for Small and Medium Enterprises
1.  Wrong claim construction
If you are not considering the right claim interpretation of your patent, how would you monetize it in the right industry?
The claim construction process requires an in-depth understanding of the IP domain and also of the technology domain in which you want to file a patent. Claim construction has various factors which play an important role in deciding the worth of your patent. The appropriate claim construction leads to a right set of overlapping products which further increases the net value of a patent.
Relevant Strategy: How to file broader and good quality patent claims?
2.  Inexperienced IP consulting firm
Monetizing IP assets is a complicated process and is not recommended to carry on your own unless you are an expert. It needs an in-depth understanding of the market and what buyers are looking for. Not only this, you should also know how to showcase your IP assets to get the right price.
This implies that only having good patents in your portfolio is not enough. There are countless good patents that nobody buys. The reason is quite simple: they have not been presented in the right way.
That said, contacting an appropriate IP consulting firm with hand on experience is important for avoiding these monetization mistakes by getting the right advice.
3.  Wrong targets for litigation/licensing
Should I target these small players or focus on that large company? Should I license it to my competitors? – If these questions are constantly confusing you then you're not ready for IP monetization, as you don't know whom you have to target for litigation or licensing.
You need a right partner or an expert IP consultancy firm that can help you do it right. Moreover, a right partner can help you get best ROI on your patents than you would have expected.
For example, a right partner after doing his homework may suggest you target few foreign firms with less or no protection in your country. These firms, in order to create a patent war chest, would be more open for licensing/buying than the local firms.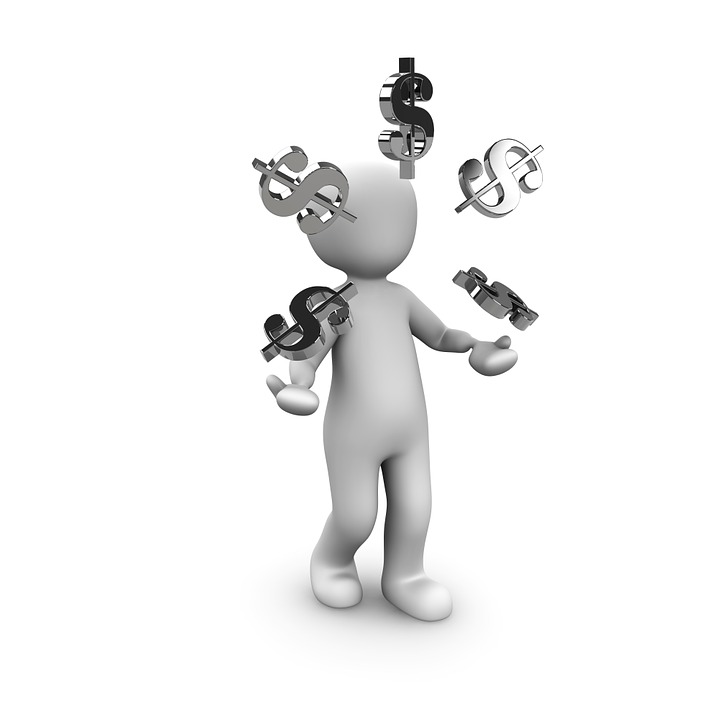 4.  Wrong understanding of a product
Not performing enough research before entering into a market is something many patent owners fall prey to. On the contrary, you should spend some money to understand some of the existing products in the market, as it helps during litigation or licensing your IP assets.
How could I understand a market? you ask.
You may have to go for reverse engineering, product testing, decoding, etc. These steps avoid the instances where an existing product, that was released before the priority date of your patent, works similar to your patent. Here is one more way to find products infringing your patents: how taxonomy helps in patent enforcement?
5.  Ignoring standards
This is another mistake that many inventors and patent owners commit. It happens because either they aren't aware of Standard Essential Patents (SEP) or if they're aware, they ignore it totally.
Believe it or not, if you carry a SEP, you carry a gold mine. But how do you know if your patent is SEP or not? We have explained the steps in details here: How to check if a patent is a SEP or not?
6. Assumption (without supportive facts)
Assumptions are good in some cases, however, not in all. In case of patent monetization, a wrong assumption can make you regret it for the lifetime. Below are three such dangerous assumptions that you should avoid at any cost before you enter the market:
Assuming broad definitions of crucial claim elements – The current market scenario is such that you cannot afford to have any loose string. It's important to identify the scope of each and every claim element of the claim from the specification and the file wrapper of the patent. Wrong assumptions can lead to wrong mapping/infringement identification.
Assuming the market of the overlapping product – Detailed market research is very important to understand the right market size for the technology. Wrong assumptions about the product market can lead to wrong IP valuation.
Assuming Doctrine of Equivalence without facts – DOE is good if utilized efficiently and by an experienced team. However, DOE can be easily attacked by the defense, if not properly researched.
7. Wrong Strategies
What do you want to do with your patent/portfolio? Is selling a good option? Can it survive litigation? Should we go for licensing? Can this portfolio be augmented with other patents in the market that can double its value?
Before you go ahead with patent monetization, you need to brainstorm on all of these questions so that correct strategy can be planned to achieve the objective.
Avoiding the above-discussed patent monetization mistakes can help you get maximum ROI from your IP assets. Also, make sure you don't let the other party use any of the above pointers to deprive you of a good deal/value.
Next Step: Explore more Patent commercialization Strategies and create your own smart patent commercialization strategy using these tactics.
 Authored By- Muzammil Hassan, Team Lead, Infringement Team