Holiday Gift Ideas for the Innovative Minds
Holiday Gift exchanging calls for making the best of the latest innovations and getting something for your friends and family that leaves them awestruck. But what high-tech gift could become a part of their daily lives? (after all, we don't want our gifts sitting in their drawers.)
Well, this is where this article on holiday gift ideas would come in handy.
Right from music lovers to plant lovers; there is something for everyone. Stretch your creativity by selecting from these innovative gifting options for the holidays ( new year or thanksgiving or Christmas).
Bluetooth Beanie
Combining style and technology – the Bluetooth beanie is a super cool holiday present. With a Bluetooth beanie, the person will be able to listen to their favorite music while working or playing outdoors in the winter. These beanies have Bluetooth headphones built into the fabric so connecting to the smartphone and listening to music, podcasts, or a phone call is super convenient with these.
Bluetooth beanies are available in many different colors and styles, ensuring that you find the right hat to match the style of your loved ones.
Mobile device case with ultraviolet light sanitizer
Still bearing the impact of Covid-19, can we be any more careful?
Well, Shaul says yes and so does his patented invention of a Mobile device case with ultraviolet light sanitizer!
Granted in 2018, the patent (US20170080251A1) has been commercialized for the best.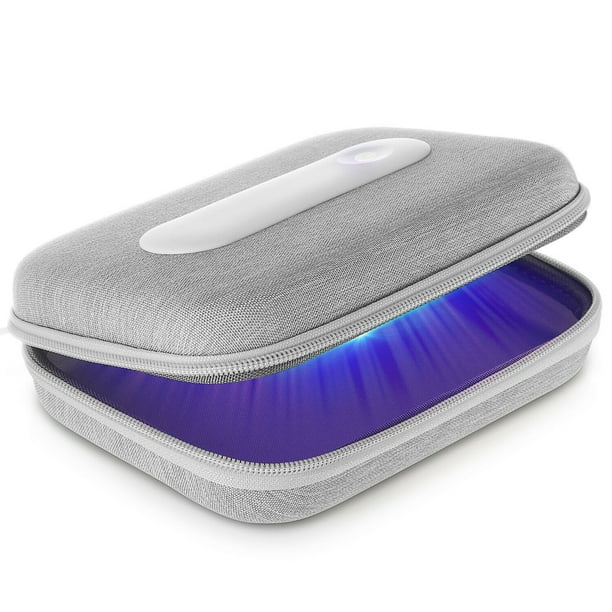 As per the patent – the device has a protective case for mobile electronics. The case emits electromagnetic radiation in the range of UV-C light for sanitizing contaminated surfaces. The case also includes additional LEDs that emit light at wavelengths known to have a therapeutic effect such as a blue light for treating the seasonal affective disorder.
This seems like a perfect gift for a germophobe friend or everyone, considering the pandemic. Don't you agree?
3D Doodler: 3D Printing Pen
Turning your imagination to reality isn't so difficult now – thanks to a 3D Printing pen. The 3D Doodler works by extruding heated plastic that cools almost instantly into a solid, stable structure, allowing for the free-hand creation of three-dimensional objects.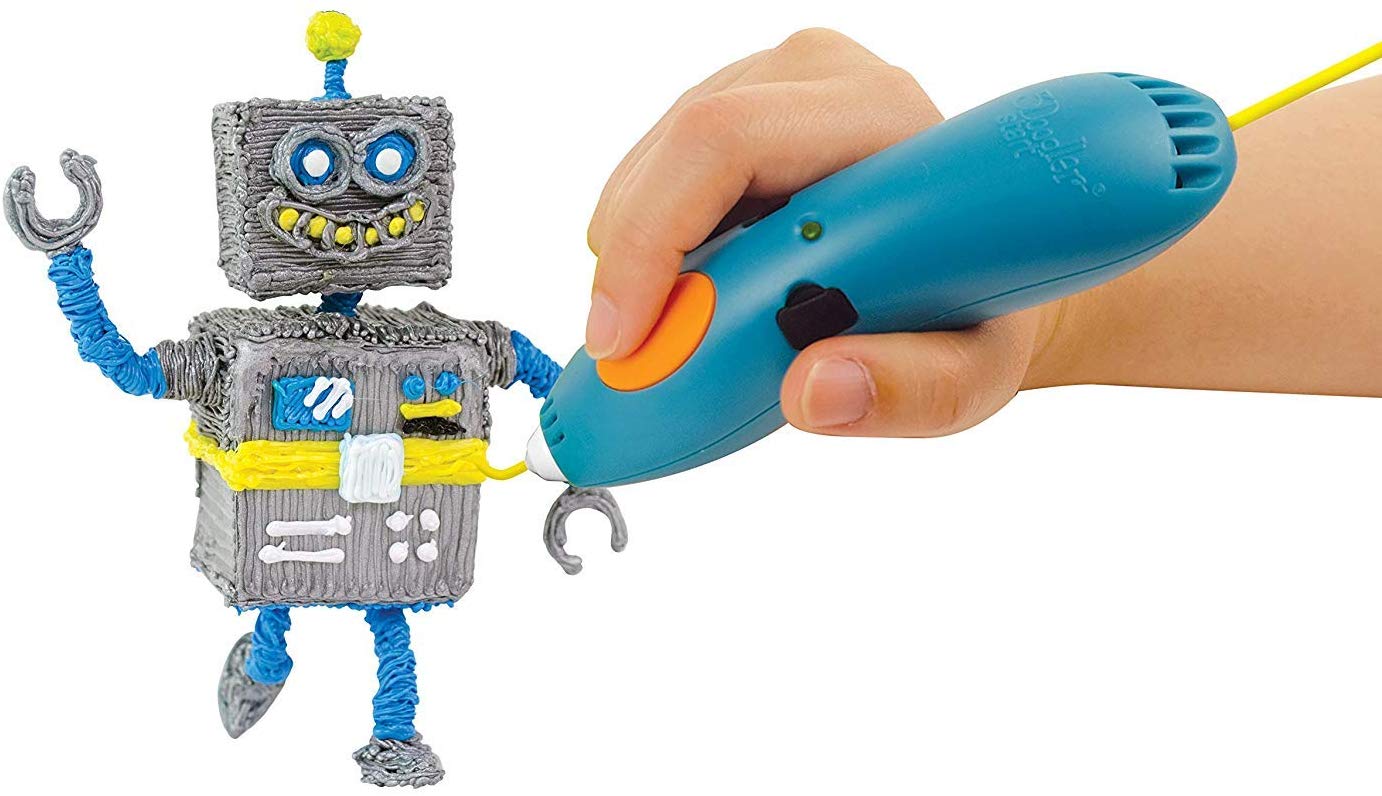 This means one can create anything from colorful spectacle frames to a replica of the Eiffel tower. Basically, anything you want, given a steady hand and some concentration. 2D art is so 19th century. Gift your creative friends and family this amazing pen, so that they could lift their imagination off the page.
The best gift for anyone who loves to doodle – Available for purchase here.
Bluetooth Sleeping Eye Mask
Another Bluetooth device in the list- yes that settles I am in love with music and I can't deny it.
This next device can make a great gift for someone who is a music lover or maybe just finds it difficult to sleep without music. Also, sometimes wearing a pair of headphones or earbuds is a great way to block the noise out that may hamper your sleep, but headphones and earbuds can fall off easily during the night.
Eye-mask headphones solve this problem in one of the most ingenious ways I've seen. A combination of headphones with an eye mask, not block out extraneous noise, they also block out light.
Harvest Elite
As we adopt our latest quarantine hobbies, many are trying their hands at gardening— a hobby that fits our lifestyle, whether it's in a landless city apartment or a suburban home with an outdoor acre or more. For someone who wants to become a plant parent minus all the mud work- this patented smart planter is a tech solution that self-waters and doesn't need soil!
The patent (US20060272210A1) was assigned to Aerogrow International, Inc. in 2013.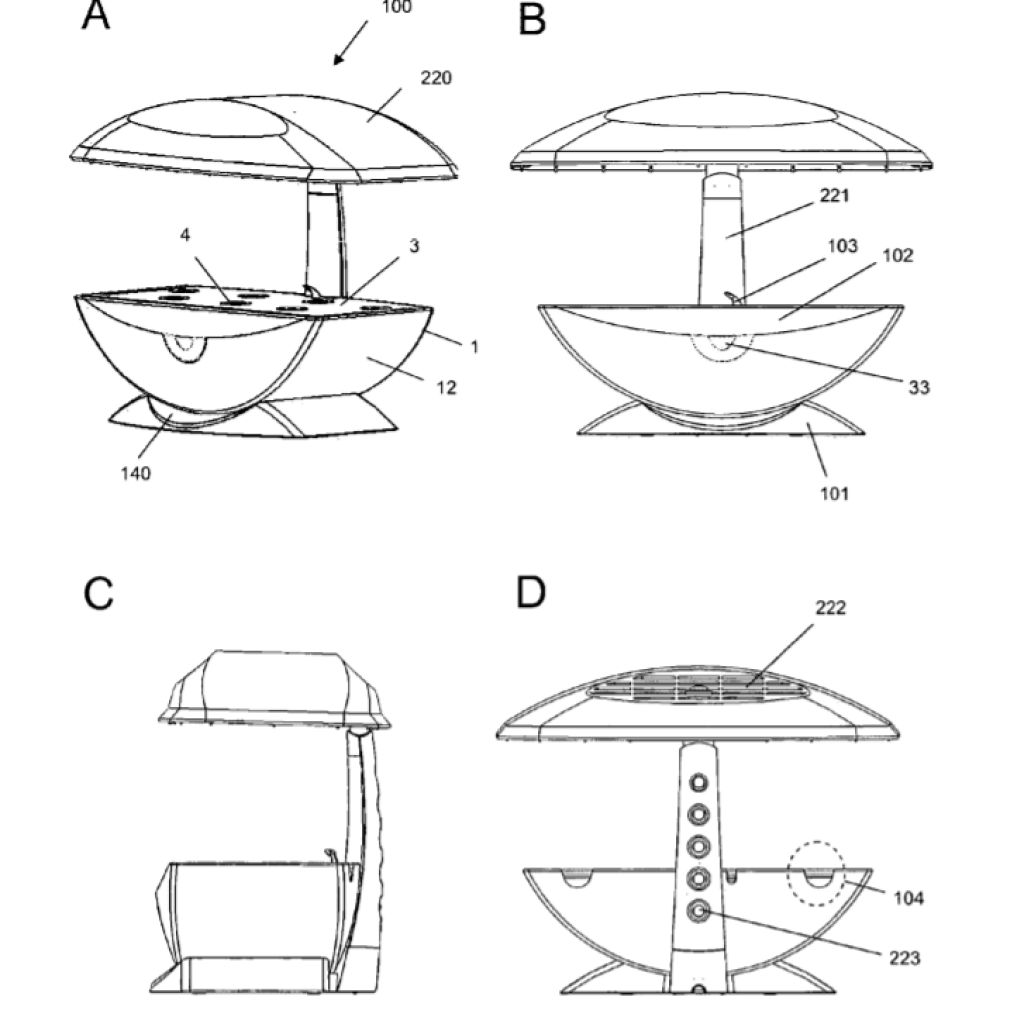 The AeroGarden website says, "Most plants germinate within 7-14 days, are ready for harvesting in 4-6 weeks, and will keep producing continuous harvests for up to 6 months and longer."
Your newly green-thumbed friends will never stop raving about this gift. Order this smart gardening solution from here.
Kuri – The Robot You always wanted
"Small wonder" was a show very close to my heart as a kid. V.I.C.I was the most adorable robot one could ever come across and I remember wanting one since I was a kid.
A robot to wake you up in the morning, greet you when you're back from work, play music, tell stories and capture some of the best images and videos throughout the day. – YOUR DREAM PARTNER isn't it?
The good news is the team at Kuri developed exactly one such adorable-looking robot with all the above-mentioned functionalities. It's not as expensive as you think. In fact, it is cheaper than iPhone X, available at $799.
Dreams do come true – Available for Purchase here.
Dog Camera – FURBO
I am a travel enthusiast but at the same time love my golden retriever and staying away from him for long drives both of us crazy. The moment I read about this product in the market, I had to share it with you all.
Pet parents are going to thank you for this amazing gift from FURBO – The Dog Camera. Not only does this camera offer a Livestream video you can use to watch your pet morning, afternoon, or night; it also lets you toss treats to your furry friend remotely.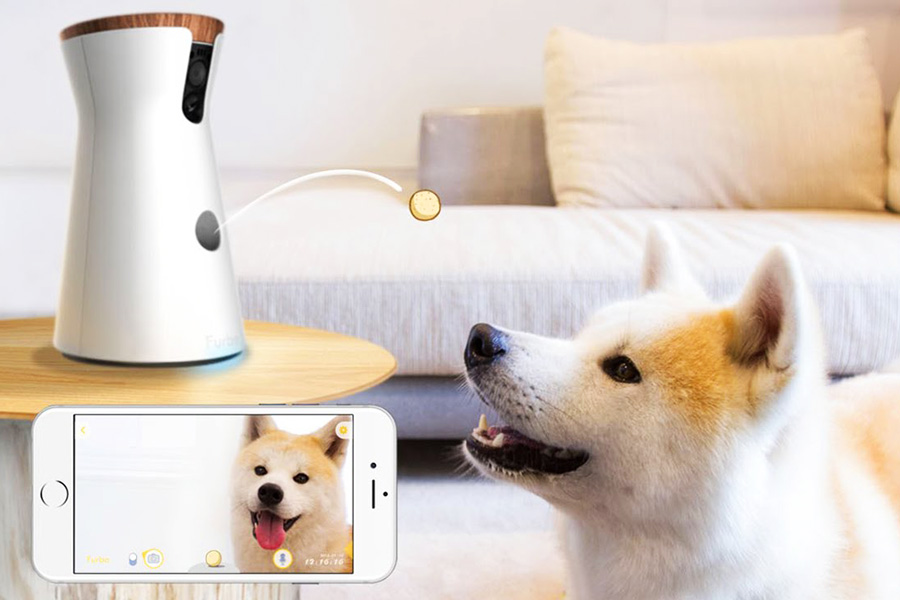 Being a pet parent, I can only imagine how easy my life would be with this dog camera – I can keep him happy and safe even when I am not at home.
Can you think of someone just like me who wants to ease their pet's separation anxiety? If yes this Holiday Season, you have got the perfect gift for them. Get your hands on the Furbo Dog Camera here.
Inflatable Gift Wrap
So far we have talked only 'bout various holiday/new year gifting options. But you also need a gift wrap and what if you could make even the wrap different? Interesting right?
I came across this intriguing inflatable gift wrap.
The patent invention (US7931402B1) was published in 2011. It describes an inflatable container formed in the shape of a cake, with a door on one side through which a gift is placed inside the container. Interesting isn't it?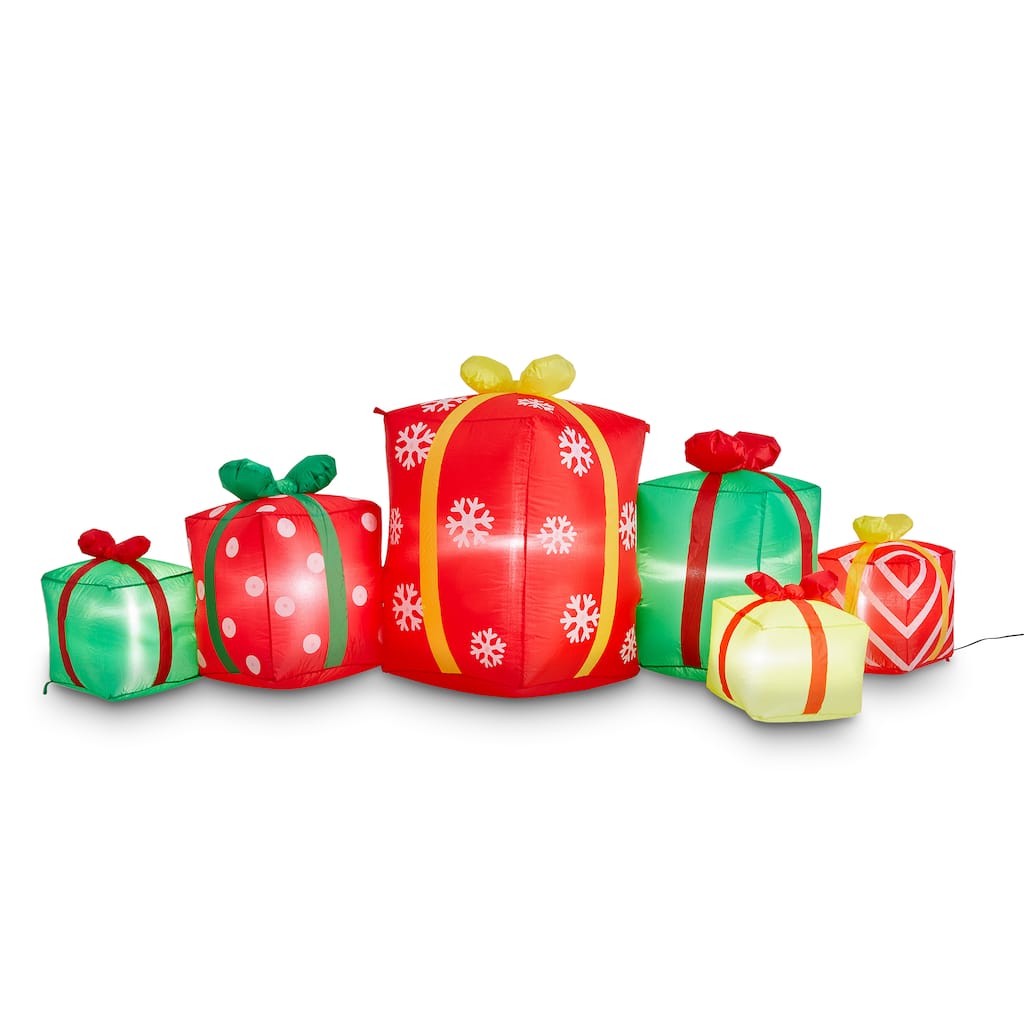 Since then the gift wrap is available in different forms with texts and shapes based on the occasion. I am for sure getting my hands on this.
Conclusion
We've reached the end of the article, I tried to keep the list diverse yet thoughtful.
You would surely be able to find something for your family members and friends – the real deal is that the gifts are cool and can be easily become a part of life. Rest assured, their smile would say it all. So, hit the comment section and let us know what innovative gifts are you buying this Holiday Season?
Looking for more such gifts ideas? Read 9 Tech Gifts to give this Festival Season.
Hope you have an amazing Holiday season and a Happy New Year.
Authored by: Annie Sharma, Creative Team