Learn, Improve and Stay Thoughtful
The idea of learning from one another has been going on since the dawn of time. As humans, we evolved by learning from nature and each other. Our learning makes us who we are today, it builds our character and perspective towards the outer world.
At GreyB we share our learnings through various mediums, email being the most prominent of them. Recently, Muzammil, a colleague of mine, shared an email with learning of his own. And now I am sharing it with you, with a lesson of mine. (I hope the process goes on with you.)
In his email this time, he asks us to be vulnerable. Why? How? Let's read in his words.

SUB: Daily Thoughts to Ponder – Improve and Stay Thoughtful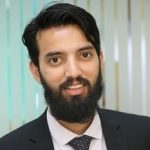 Muzammil Hassan

Group Manager
Team, 
I am starting this thread where I will try to post something on daily basis. These will be learnings with some experiences, insights, facts, etc. The idea is to understand different aspects of projects, management, business and get clarity as much as possible.
Try to understand it and accept it. If you have questions, don't hesitate to ask. This is for you all and if you don't get clarity, it is no good.
---
Be vulnerable.
A lot of us are not ready to change. We often say that we are ready to introspect and understand the improvements, but in actuality, we cannot change unless we are vulnerable. It is important to show that we have weaknesses and then be open to new perspectives and change.
Example –
We do not want to post random stuff on social media because we are afraid of being judged. But we never actually said that. Often we come up with different other reasons to not do it because we feel brave in hiding our vulnerabilities, but the truth is the opposite.

I observed many of us don't like what others are doing. Let's say some of us feel that all the other members at the same level are good for nothing, they are just doing what is being told, they don't have guts to counter-argue, etc., etc. When we do that, in actuality we are trying to undermine our thoughtfulness and openness. We are not open to accepting new/different ideas/perspectives. It means we believe that our experiences are the end of all, and there's nothing more to learn. Being vulnerable will help you understand that your experiences, needs, and desires are not the most important or only things that matter and that's the key to expanding your viewpoint, accepting change, and making friends.
Regards,
Muzammil
People often feel being vulnerable makes them weak whereas, it makes us stronger, more knowledgeable, and powerful. Rightly said by Brene Brown-
"Vulnerability is not winning or losing; it's having the courage to show up and be seen when we have no control over the outcome. Vulnerability is not weakness; it's our greatest measure of courage."
And with that, I learned my lesson- Be courageous.
What did you learn?
Next Read: Here's what the Super cool Analysts at GreyB are up to in their past time.