Concentrated Solar Power technologies: All you should know about the state of research
Do you know that there is a technology that lets you generate energy from sun even when the sky is cloudy or when it is raining?
Our fossil fuel sources are depleting at supersonic speed. Added to that, the increasing concern of containing greenhouse gas emission for which governments around the globe have introduced strict norms.
The two factors in conjunction will lead to further proliferation of Concentrated Solar Power technologies and its market share – Yes it lets you generate electricity on a cloudy day.
Concentrating Solar Power technology uses hundred or sometimes even thousands of mirrors to reflect sun rays to a small area to generate heat. This heat can then be used in thermal generators to generate electricity.
Parabolic Troughs System, the most common CSP system in the US, had global revenue of $27 billion in 2015. By 2025, the installed capacity of Parabolic Trough is expected to increase by three times and hence its market size.
A single CSP plant can power 7000 homes, for example. This makes it an ideal technology for utility scale solar market. Considering these facts in mind, we recently performed an analysis on patent filed in the CSP technology domain and plotted a technological landscape.
We plotted the landscape by keeping researchers working in the CSP domain and C level executives and department heads of companies that are exploring or want to explore the domain of Concentrated Solar Power.
We have condensed the insights from the patent landscape in the presentation embedded below. Once you go through the slides, you will have the following insights:
On the State of Research
Research Trend to let you know how research unfolded in the Solar CSP domain?
Which are the top companies that are actively researching?
Which universities have largest patent portfolio in the CSP technologies?
Who are the newbies of Concentrated Solar Power domain?
Which countries are R&D hotspots? (Spoiler Alert: US isn't at the top)
Insights on CSP Market
An overview of worldwide CSP market
Where CSP power plants are operating and are underway?
The above presentation provides you an overview, if you want the full report having the below insights, consider filling the below form to get it deliver in your inbox: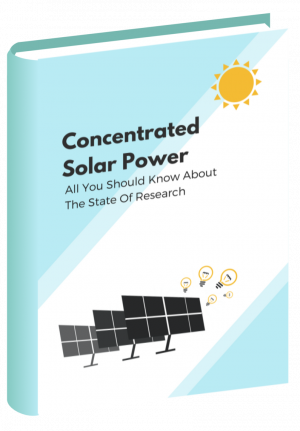 What Additional Insights You will Get in the Full Report:
On the State of Research
Which companies are investing in CSP technologies and where they are investing in?
What is the position of established players like Haier, Konica Minolta and Siemens in the market?
What is the state of innovation in CSP in:
Which companies are the largest patent filers in Europe, Asia, and North America?
Insights on CSP Market
An overview of CSP market in:
What are the major hurdles of CSP technologies?
What are some solutions to these hurdles?
Which companies have the highest revenue in CSP technologies?
Get the full report delivered to your inbox here:


Analysis By: Nidhi Balodi, Research Analyst, Patent Landscape