Patent Landscape: A New Approach to find Relevant Insights
Patent landscapes have been in the IP industry for a very long time and have been majorly used to track the number of patent filings, the number of competitors, the number of collaborations, and so on. But, there is much more to these landscapes than counting numbers.
These days, executives are least worried about how many competitors they will have to face, but by what these competitors could be doing twenty-four hours a day to get a lead in the metaphorical race. Interestingly, the same patent data – which is used to generate landscape reports –  can be used to identify these unusual concentrations, on which your key competitors or emerging players could be relying to build their future.
Prevalent Patent Landscapes lack Critical details
The majority of patent analysts stress the conventional way of finding these concentrations by sharing a layout. The layout depicts the technological development comprising components and the recent technologies developed in that area.
How can these representations help you find what your competitors are actually trying to do?
The majority of us would agree that prevalent patent landscapes are unable to give the right answers in the first place, maybe not even during the second time. Multiple dissections of data may give you a few hints which can help you take your business forward.
Still, you may not get a precise idea about various critical areas that pose challenges in technology advancement and market needs/demands driving the growth of a domain.
For example, if we talk about the 3D Printing industry, specifically the metal powders to be used in 3D Printing (The usage of metal powders is an important area of study as they play a critical role in conferring good properties to the end product), any traditional landscape study would answer these questions.
How many patents have been filed?
Where are the most patents being filed?
Who are the top players?
Who is trying to enter this area?
Where is the potential market? And so on.
Unfortunately, answers to these questions solely will not take your business forward. What can, however, help you in the pursuit is answers to important questions like –
What is hindering business development in the 3D Printing Industry material selection?
Where should we research for high returns?
Which problems if solved will lead to high commercial benefits?
What kind of Insights make Patent Landscapes interesting?
Let's explain this with an example – If someone shares Stratasys filed 15 patents in 2014, and it acquired another company (ABC) from the same domain, how much impact will this insight have on your business?
The answer we anticipate for this is, "Not much".
However, what if someone shares – "To reduce the problem of agglomeration and sphericity in the metal powders, Stratasys has come up with a breakthrough solution (described in USXXX, and others), which targets the oxidation problem. Also, the effect of the merger could strengthen Stratasys' business, as ABC's portfolio will help tackle the problem of energy consumption in extraction and spherodization".
This is the moment when you realize that the reduction in high energy consumption can save you thousands of dollars by tweaking around the existing solutions or inventing an alternative.  This is the type of information that will actually make that patent landscape a worthy trip.
Thus, to create a huge impact on business development, it is imperative to know the problems which are crippling the industry and the solutions which are being developed. This problem-solution approach to conducting a patent landscape can highly fortify decision capabilities.
Knowing where to file a patent based on industry and consumers' needs is the key to avoiding a monetary loss that is the result of an undirected worthless patent filing. Whereas targeting the correct pain area in a sector can surely assist in reinforcing revenue stream.
Featured Resource: Find what strategies Xiaomi followed to build its patent portfolio from this free patent portfolio analysis: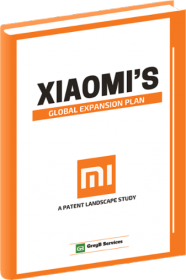 A 250 Word Brief Guide to make your next Patent Landscapes spot on
To address this major concern, you have to revamp the Taxonomy which is the most crucial part of a patent landscape analysis.
You have to understand that an industry does not require traditional component/process-based taxonomy in every situation. What is required is a taxonomy related to business challenges that focuses on the value chain and branches into various problems and their solutions. Such a taxonomy focuses on different parts of the value chain and their corresponding challenges. Further, for every challenge, it has to indicate the problems being solved and the type of solutions that have been adopted.
One can segregate the domains on the basis of their value in a business. Further, the challenges in the domains could be mentioned for quick action.
Let's pick our 3D printing example from earlier to drive the point home.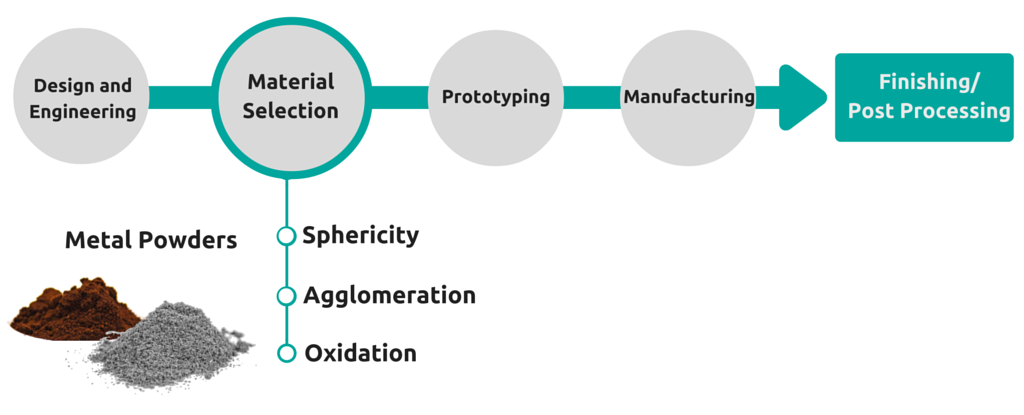 In the image above, it can be seen that the domains are well segregated on the basis of their value in the business. Further, the challenges for the domain ('manufacturing high-quality metal powders' in the above example) are mentioned for quick action.
Below is what a problem-solution taxonomy would look like for our 3D printing example.
Problems related to 3D Printing – Metal Powder Manufacturing

Once you have identified the problems, highlight the corresponding solutions to help the consumer of the landscape to identify some actionable measures. For example, solutions corresponding to 'Powder Oxidation' are exemplified as follows –

This kind of taxonomy not only helps provide actionable insights to the client but also bridges the gap between their business team and R&D team by sharing a relation between business-level challenges and research-related problems.
Thus, executives can use these insights to get a clear direction for business-related decisions, competition, industry future, and challenges. The R&D team, on the other hand, can use these insights to understand the breakthroughs, alternate solutions/technologies, and the most important technological problems being solved in the industry.
Authored By: Arindam Som, Group Manager, Operations, and Deepika Kaushal, Team Lead, Patent Landscapes.