Are Nanocomposites the answer to sustainable food packaging?
Food packaging that can preserve contents and prevent oxidation and spoilage has become the subject of several research studies. As a result, we've been noticing a lot of innovative solutions being developed. One such solution that has been gaining attention is using Nanocomposites for Food Packaging. This is due to its wide range of applications in food safety, recyclability, and self-healing packaging.
Patent filings in Nanocomposites for Food Packaging are at an all-time high.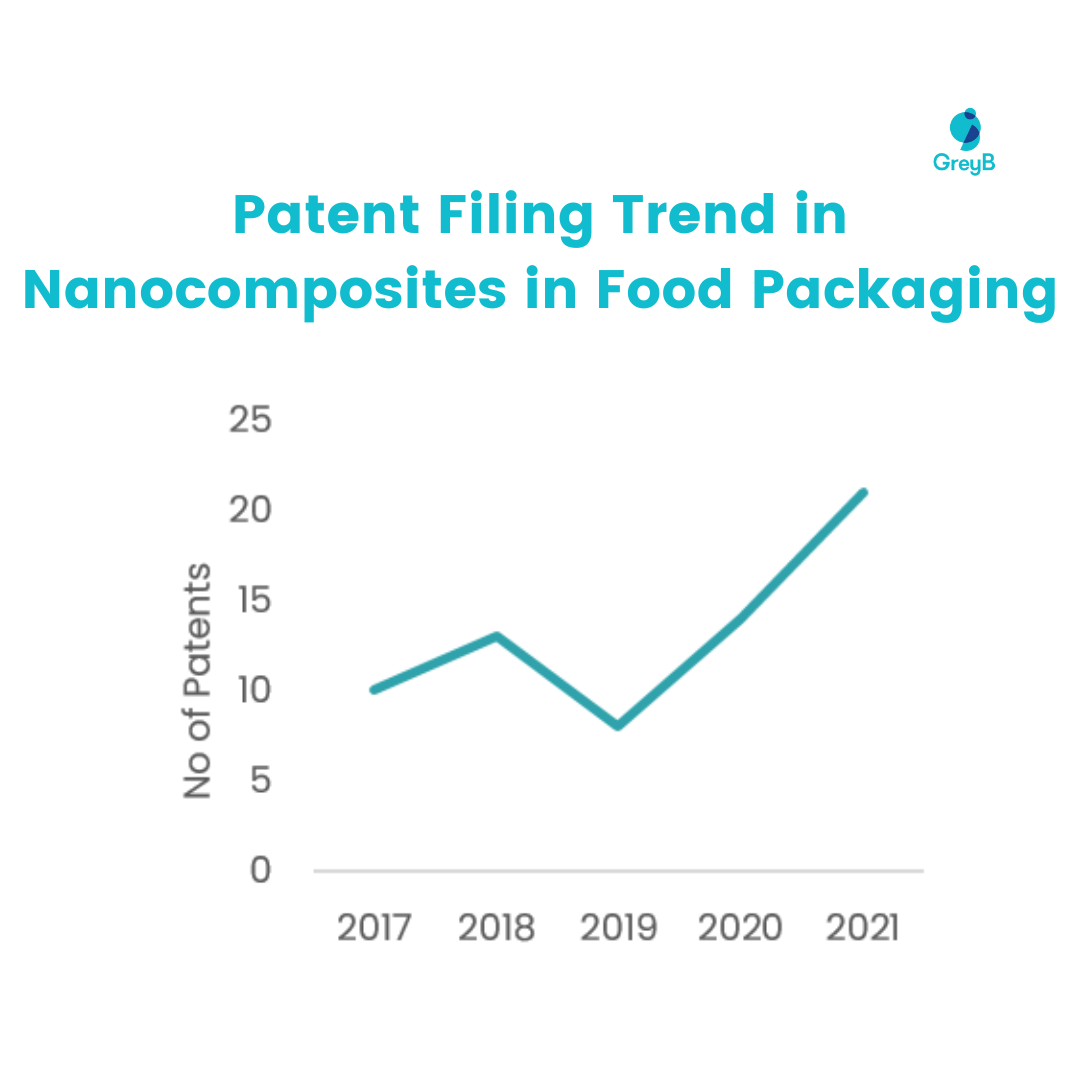 Therefore, making it clear that this solution is bound to impact the sustainable packaging industry.
So, how are nanocomposites being used in packaging? Which companies are leading the research? Who is collaborating to develop new packaging solutions? Which countries are supporting this initiative?
If you are an R&D head working in the packaging industry, you know how important it is to have answers to such questions.
So, let's dive right into it!
Who is working on Nanocomposites for Food Packaging?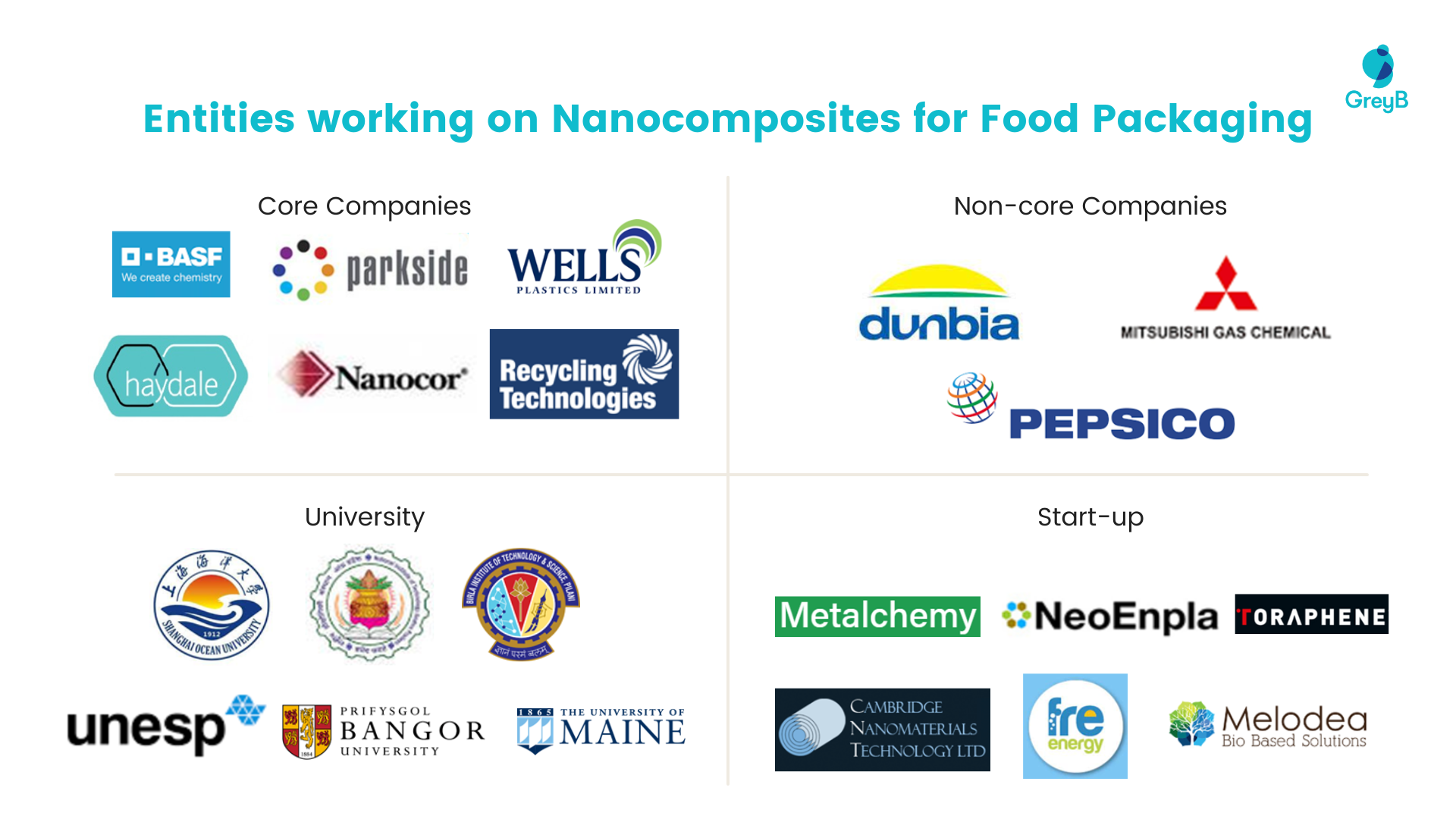 Significant collaborations in Nanocomposites for Food Packaging


Haydale, a British tech and material group, supplies functionalized Graphene Nano-platelets (GNPs) to NeoEnpla, a startup, for creating food storage zipper bags and biodegradable plastic bags.
We also saw cross-industry collaborations in this domain. One such collaboration took place between Nanocor and Mitsubishi Gas Chemical.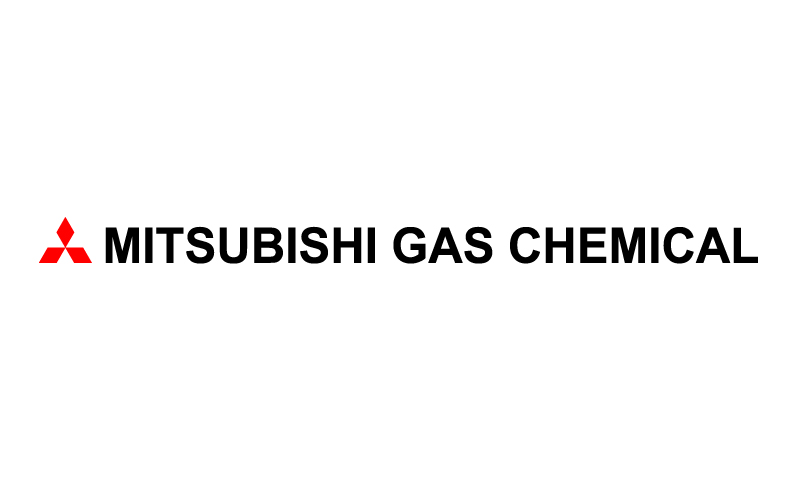 They developed nylon nanocomposites as a barrier layer for multi-layer PET bottles. These bottles can potentially package liquors like beer and small carbonated soft-drink beverages.
With a focus on improving biodegradability to simplify the post-consumption management of packaging materials and not cause adverse environmental impact.
Let's have a look at the changing trends in the industry.
Nanocomposite packaging materials approved by UK and EU government
Monolayer packaging films
Since using multiple layers in current packaging products makes the recycling process more complex, there has been a noticeable increase in both interest and funding for innovation projects to create monolayer packaging films.
Biopolymer
Previously research in nano-enabled packaging was focussed on Ag (silver) and TiO2 (Titanium Dioxide) nanoparticles in polymer matrices of LDPE (Low-density Polyethylene), PVC, and so on.
Although, in recent years, research has shifted to bio-based nanoparticles such as nano-cellulose and Chitin/chitosan-based nanoparticles to form nanocomposites with desired properties.
Functional advancement
With a significant focus on functional advancements of the material, barrier properties, strength, and resistance to logistic stresses are some of the sought-after qualities, especially in food and beverage packaging.
Since finding a solution for food preservation is one of the top priorities, researchers from Shanghai Ocean University have developed an esterified nanocomposite film with preservation properties.
Let's have a look at their research.
Maintaining the nutritional value of food
The film is made from modified carboxymethyl nano cellulose (CMNC), which is antibacterial and oxidation-resistant.
The base material used is a degradable material called polybutylene adipate/terephthalate (PBAT), which also adds antibacterial and oxidant properties to the film.
Moreover, this film is eco-friendly, safe, and reliable.
These researchers have also filed a patent (CN114410077A) to protect their innovation.
Conclusion
The nanocomposites have drawn not only the attention of business organizations but also government bodies across the globe.
The European Union recently started funding research projects in Packaging technology using Nano-enabled bio-based materials to upscale them for market applications.
Similarly, the Government of the UK funds innovations in Nanocomposite mono materials with high barrier properties for food packaging applications.
These investments show that this sustainable solution is bound to trend in the sustainable packaging industry.
But that's not all! Want to know more about the developments in this technology?
Well, our Nanocomposite Packaging report has got it all!
Just fill out the form below, and we'll deliver it to your inbox.
Authored By: Ambuj, Navjit, and Sushant, Patent Intelligence
Edited By: Ridhima Mahajan, Marketing