Which Five innovations are changing the solar game?
Solar power is widely known for rooftop photovoltaic solar stations which consist of huge solar panels and other components, but nowadays solar power can be collected and used in many different ways. The following innovations show how far the science of solar power has developed and how this kind of renewable energy might impact the future.
1. Solar Windows
Recently researcher team from Michigan State University came up with new solar innovation –  solar windows. They are fully transparent solar concentrators. This is a huge step forward in solar power development because it makes it possible to turn each and every window into a solar power source.
There have been attempts to create transparent solar cells before, but none of these creations were fully transparent, so they couldn't be used in actual production of objects which require high aesthetic quality. But Michigan State University team came up with whole new technology.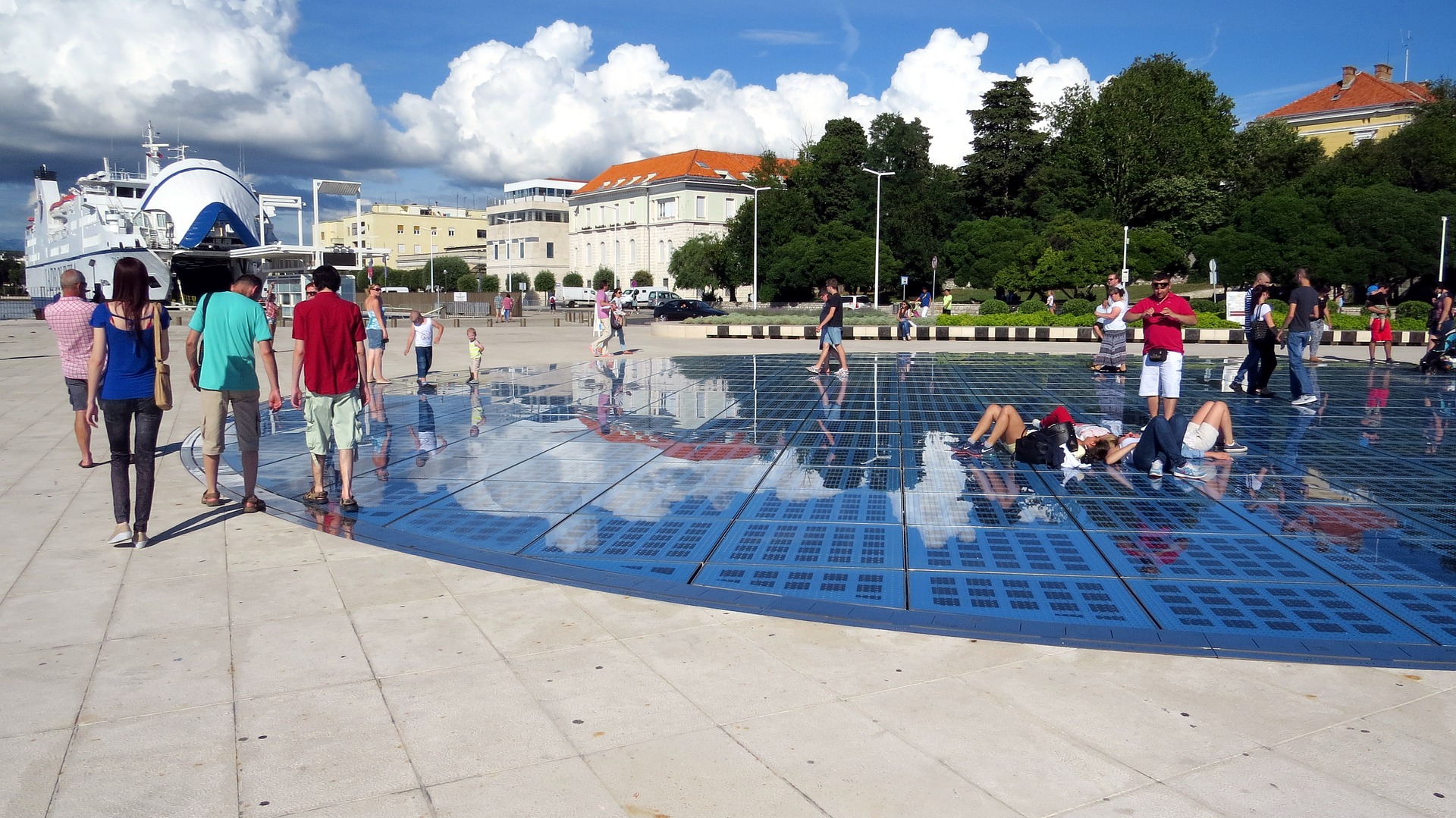 The typical photovoltaic solar cells create energy by absorbing photons and turning them into electrons, however, since all transparent materials pass the light right through them, all the previous transparent solar cells were still lightly tinted to be able to catch some of the light. However, in these new solar windows, the technology, of how the solar cells absorb the light, have changed.
Instead of using photovoltaic cell, researchers have created transparent luminescent solar concentrator, which consists of organic minerals and can absorb some of the invisible ultraviolet and infrared light waves while still being completely transparent. These light waves are being changed after absorption and directed to the edges of the solar window, where small regular photovoltaic solar cells are located and will convert them into electricity.
2. Thin Film Solar
Another meaningful solar innovation, that we at LEDwatcher think, could really be a game-changer,  is thin film solar.  These are new generation solar cells, that are made by applying a thin film of photovoltaic material on a substrate such as glass, plastic or silicone.
They are thinner, more efficient as well as cheaper, than typical crystalline solar panels, which are more popular. And, although, thin film solar itself is nothing new, there are new, more efficient technologies used to create them, that allows us to produce very efficient, reliable, thin and cheap thin-film solar cells.
Rand researcher team from Materials Science and Engineering has come up with an idea, of how to make thin-film solar cells even more useful and commercially available. They have created solar cells using a liquid source, called a non-halide lead acetate, which is the perfect thin film solar and would make solar power lot more accessible to all of us.
3. Solar Fashion
Solar fashion is another proof of solar power's broad range of applications. Fashion designer Pauline van Dongen has created a clothing line that is solar powered.
At first glance clothes from this line don't really stand out, because they look like any other high fashion garment. But what's unique about this fashion line is, that you can charge your cell phone and other gadgets using the pieces from this collection.
Small thin film solar cells are laminated onto the fabric, which allowed the designer to create flexible textile, so solar powered clothes stretch and move normally. However, since there are still small solar powers on the clothing, that can generate 1 to 1,5 watts of electricity on a sunny day, and a USB port is placed in the pocket of these clothes,  they also work as a power source.
On top of that, the electricity generated by this clothing line can be either used right away or stored in a battery. Wouldn't it be nice to wear clothing that can provide us with a portable electricity source anywhere we go?
4. Solar Transportation
Nowadays, solar power also is widely used in solar transportation. Solar-powered vehicles work similar to electric vehicles because there are photovoltaic solar panels placed on these vehicles, that convert the sun's energy into electricity. And, since there already are prototypes of solar cars, buses, trains, and other vehicles, it proves that solar power can be used as a mainstream energy source for almost any type of transportation.
There even is a solar-powered airplane, which has already proven its abilities by completing a flight around the world. This airplane is called Solar Impulse 2, and it has a very wide wingspan that carries more than 17 000 solar cells. During the day the solar cells charge the batteries, so the airplane can be used even during the night. Right now this solar-powered airplane is able to fly only about 8 000 km without stopping and its maximum speed is only 140 km/h, but this innovation still is a huge step towards us using solar energy not fuel to power our vehicles in the future.
5. 3D Printed Solar Power Trees
And lastly, scientists from the VTT Technical Research Centre in Finland have come up with another amazing solar innovation – 3D printed solar-powered trees.
These devices are able to collect and store solar energy, turning it into electricity, and can create enough power to charge or run small electric devices. But what's unique about this technology is the technique used in creating these solar powered trees – organic solar panels, they are printed using a 3D printer.
These solar panels are not only very thin – only 0,2 mm high, but they also are sensitive enough to collect the energy from the sun as well as from interior lights. So using this technology, we can create energy not only using the power from the sun but also the light from our artificial lamps. And for that to be done by plant-like solar trees, that is really what the future looks like.
All these innovations show how accessible and versatile solar energy has become. And now it is not only possible to use solar power in different industries, but solar power also has become a lot more efficient and a lot cheaper. And, since solar energy innovations show no signs of slowing down, maybe we will experience a time, when solar energy is the main source of energy, sooner than we think.
---
Arturs Smith, the author of this article, is the Main Editor of LEDwatcher, an independent blog on all things renewable energy and LED lighting. He has been working in the solar and lighting industries for most of his life, and now shares his experience on solar panels, lighting, and LED related technologies with others through his comprehensive yet easy-to-read blog posts.