Don't miss this Dairy Industry Competitive Analysis of Arla Foods!
Having an annual revenue of $13.3 billion and ranking 9th in the world's dairy industry, Arla Foods has marked its presence worldwide.
Apart from Arla Foods' attractive revenue, there is more to it than that. Their strategy and research into dairy products and ingredients are making a significant impact on the dairy industry. As a result, we always keep a watch on Arla's innovation. For example, last year, we found that its new technology can separate milk into its different protein components without going through the cheese-making route.
This year's competitive analysis of Arla Foods by GreyB covers its innovations and strategies in detail. Additionally, we present you with this company's research focus, partnerships, M&As, top markets, competitors, and financial conditions to see how it is doing and its plan for the future. 
So, without any delay, let's dive into it.
Being a top player in the dairy industry, you would surely have to know the recent innovation trends in the dairy. Here's the pdf that will let you know the innovation trends of the dairy industry.
Arla Foods Strategy
As a prominent player in the dairy industry, Arla Foods aspires to expand its role as a worldwide food company that provides value to people's lives through natural nutrition and responsible operations. To achieve this goal, the firm intends to excel in eight dairy categories (Milk and powder, Milk-based beverages, Spreadable Cheese, Yogurt, Butter and spreads, Speciality cheese, Mozzarella, and Ingredients), focusing on six geographical regions and winning as one united and efficient Arla. (Source)(Source)
Strategic Pillars of Arla Foods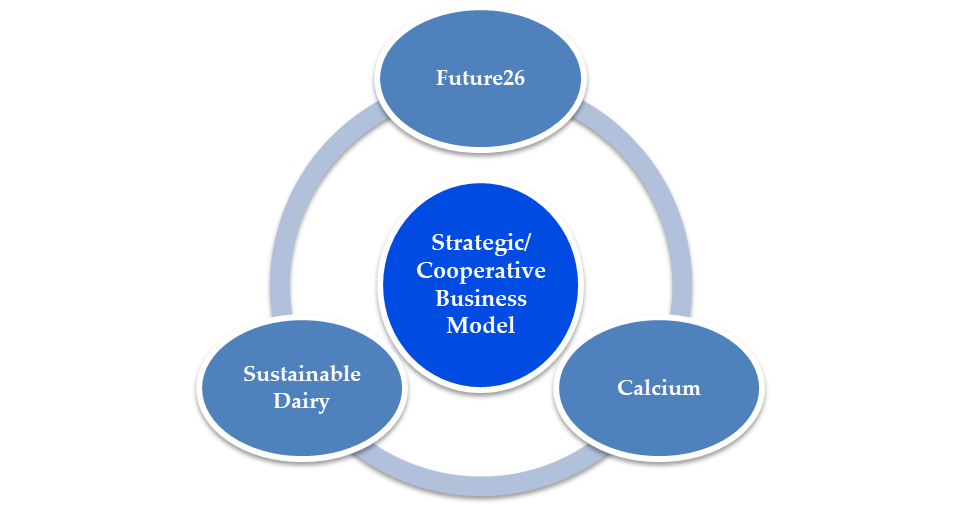 Future26
In 2021, Arla Foods launched the five-year strategy Future26 to strengthen the company's commitment to sustainable dairy production and responsible corporate growth. In the next five years, this company intends to increase its investments in sustainability, product innovation, capacity development, and digitalization by more than 40%, totaling more than 4 billion EUR. The company also intends to offer its farmer owners one of the most competitive milk prices in the industry.
Arla has lately announced a new retainment policy that would allocate a greater supplementary payment of 1+ billion EUR over the next strategic term to support its farmer owners on their journey to sustainability. In the future, the supplemental payment would be 1.5 EUR-cent per kg of milk rather than the present 1.0 EUR-cent per kg of milk, assuming the company achieves an annual net profit of at least 2.8% of revenue and would be paid out in two installments in March and September rather than just once a year. (Source)(Source)
Sustainable Dairy
Climate change and malnutrition are two of today's most challenging concerns. As part of their sustainable dairy strategy, Arla Foods has examined many steps to drive this shift towards a more sustainable future:
Farmers in Arla would lead the way in reducing carbon emissions through more efficient techniques and new technologies.
Arla would motivate people to live healthier and better lives by providing more nutritious, natural, and inexpensive products.
The company would build a sustainable supply chain by investing in energy optimization and green electricity and switching its vehicles to run on non-fossil fuel.
Arla would produce circular packaging using less and better plastic and ensure it is recyclable. (Source)
Calcium
Arla Foods launched Calcium, its four-year transformation and efficiency program, in 2018. The goal of such a program was to accelerate Arla's strategy by reforming how it works, spends, and invests. In its last year, 2021, Calcium continued to achieve savings and was a critical mitigating factor in reducing the effects of inflation on its business. Arla completed the program with total savings of EUR 634 million.
Some key transformations from the past four years are as follows:
Suppliers – Arla decreased the number of suppliers significantly and boosted compliance with ordering policies.
Administration – Arla significantly decreased costs that do not directly contribute to its products.
Sales and marketing – Arla spends less on campaign development and more on reaching consumers. Its material has become created more cheaply, quickly, and effectively in its in-house digital studio, the Barn. They have created more efficient promotional tools to assist in creating more effective sales and rebate programs. (Source)
Total Savings By Arla Foods Through Calcium Program During 2018- 2021 (EURO Million)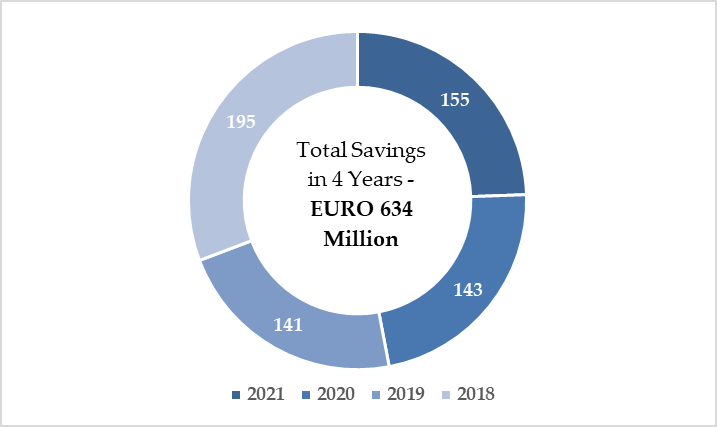 Research Focus of Arla Foods
Volatility in 2021 was projected to persist until 2022. Inflation would be a prominent issue in the industry, potentially raising the price of dairy products and decreasing growth in 2022. As Arla delivered the first year of their new global strategy, Future26, the company focused on managing its market share across Europe through its brands. Sustainability would be the main focus, with the Arla® brand driving the agenda through product innovation and development that inspires people to live and eat sustainably. (Source)
New Programs/Process
New Solution for Bars – Arla Foods Ingredients developed a plug-and-play technology in 2022 to assist producers in creating delicious bars with high protein content in every layer.
The new recipe calls for high-quality whey and milk protein from the company's Lacprodan® line. It ensures that the rich chocolate mass preserves its flavor and softness over time and provides 30% protein per bar, allowing for high-protein claims. As a "plug and play" solution, brands can utilize it as is or as the foundation for their formulations. (Source)
Plug-And-Play Technology for Bars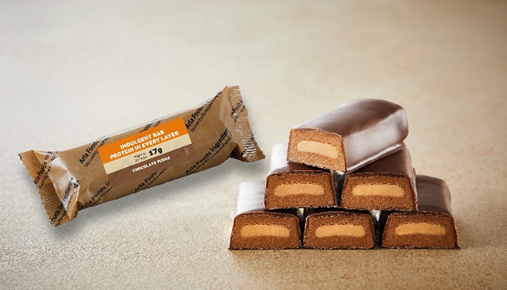 New Technologies
Regenerative Agriculture – Arla Foods took two concrete, farmer-led initiatives in 2021 to collect more data and understand how dairy farming may improve soil biology, carbon capture, water quality, and biodiversity through regenerative farming approaches.
The first stage consists of launching a pilot program in collaboration with regenerative farming professionals from FAI farms and other expert organizations. 24 pilot farmers from five countries would be trained and coached to implement various regenerative methods. Their experiences, combined with data collection, would then increase understanding of how regenerative methods can be applied to different dairy farming systems in Europe and how they impact climate and nature.
The second stage is a commitment from the cooperative's 916 organic farmers, who produce 1,000 million kg of organic milk annually, making them the world's largest organic milk pool. (Source)
New Ingredient Concept – Arla Foods Ingredients launched a new idea in 2022 that combines whey protein and electrolytes, addressing two of the most significant sports nutrition goals. The new 'Rehydrate and Restore' approach from Arla Foods Ingredients demonstrates how brands may address both rehydration and restoration demands without sacrificing taste. Lacprodan® SP-9213, a whey protein isolate that preserves functionality when mixed with electrolytes, is used in the clear, pleasant RTD beverage solution.
According to Mathias Toft Vangsoe, Sales Development Manager, Health & Performance Nutrition, at Arla Foods Ingredients, "The high-protein and hydration trends are two of the most important drivers in sports nutrition right now – as demonstrated by the popularity of functional waters. This inspirational new concept shows how brands can help consumers rehydrate and recover with beverages containing electrolytes and high-quality protein. This is a combination that many of our customers have asked us for, and we're delighted to help them meet two of the biggest needs in the sports nutrition space." (Source)
Organic Infant Formula – Arla Foods Ingredients launched its milk fractionation method to infant formula makers in 2022, providing Arla with various advantages in developing organic products, including an uninterrupted supply of high-quality milk. Arla Foods Ingredients would collaborate with brand owners to develop organic, premium-tailored newborn formulae at its Arinco plant in Videbaek, Denmark. Private-label alternatives would be available in the form of finished formulae and base powders.
Meanwhile, the company has announced that the patented technology would be known as 'ORIGIN by Arla Foods Ingredients.
Patented "milk-to-can" technology – ORIGIN by Arla Foods Ingredients is a patented process that employs filtering technology to extract proteins directly from fresh milk. This "milk-to-can" strategy is based on a simple, fully integrated process at a single dedicated production facility, with no additives used in the milk streams, minimizing production complexity and time from milk to can. The ground-breaking technique was initially demonstrated in November 2021. (Source)
New Products or Inventions
Innovation is a step towards transforming technology with new solutions and developments. At Arla Foods, innovation is all about science and technology that bridges the gap through world-class products and services that match the specific needs of their consumers.
In 2022, Arla Foods' global competitors, Lactalis and Chobani, expanded their portfolio by adding two new products. Similarly, Arla Foods also launched several new products in the market during 2021-2022 through their unique methods, which are as follows:
Products brought to the market by Arla Foods in 2022
Ready-to-Drink Sports Solution
Arla Foods Ingredients, a subsidiary of Arla Foods, unveiled a concept for their drink to aid rehydration and recovery. They have launched a ready-to-drink (RTD) sports nutrition solution featuring Lacprodan SP-9213. The Lacprodan SP-9213 is a whey protein that can retain functionality when combined with electrolytes. The solution has been designed to achieve two key objectives in sports nutrition: hydration and replenishment of electrolytes lost during exercise and muscle recovery. (Source)
Arla Food Ingredient's RTD Sports Nutrition Solution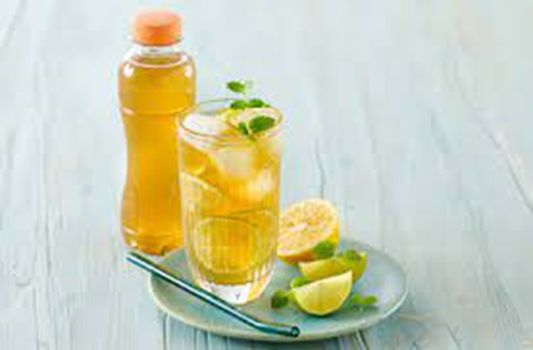 Protein Bars
Arla Foods Ingredients made a "plug and play" solution that helps companies make tasty bars high in protein. It adds about 30% protein per bar, which makes it more appealing and healthier to consumers compared to other confectionery products.
According to Laima Liepinyte, sales development manager of health & performance nutrition at Arla Foods Ingredients, "In the crowded bar market, manufacturers need to capture the attention of consumers seeking high-protein options that are just as appealing as their confectionery counterparts. With Lacprodan ingredients, they can create multi-layer protein bars with a palette of textures and a soft, light, and creamy mouthfeel. As well as delivering pathways to success for wellness-focused manufacturers, this new concept opens new doors for high-protein confectionery products." (Source)
Kids Organic Products
Arla Foods Ingredients made new organic products for children with other organic foods. They have added two new products to their baby food line: a protein made from organic whey called Lacprodan IF-7390 Organic and Premium Lactose Organic. These new products will be shown at an event called Food Ingredients China.
According to Niels Joakim Karlsen, Paediatric Sales Development Manager at Arla Foods Ingredients, "Having a child is often the trigger for interest in organic, and of course, parents are particularly focused on safety and high standards. It's, therefore, especially important for formula manufacturers to use high-quality ingredients. As we expand our range, our vision is to become the most trusted supplier of organic ingredients for early life nutrition." (Source)
Arla Food Ingredient's Lacprodan and Premium Lactose Organic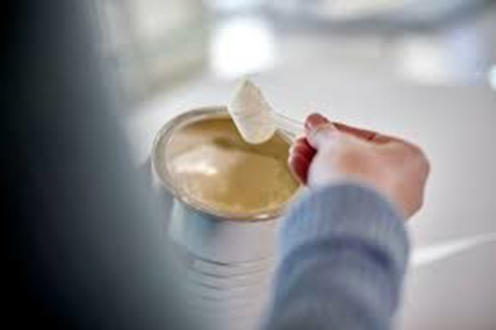 Products brought to the market by Arla Foods in 2021
Nutrilac FO-7875
Arla Foods Ingredients launched a new ingredient called Nutrilac FO-7875 that helps make high-protein yogurts in the South American market and worldwide. For example, it can be used to make a yogurt drink with 11% protein and only 0.8% fat, while regular yogurt drinks usually have 5-9% protein.
According to Ignacio Estevez, application manager, South America at Arla Foods Ingredients, "Nutrilac FO-7875 meets a range of market needs. It can be used to create clean-label yogurts that are not only rich in high-quality protein but also low in fat, as well as smooth and creamy. (Source)
Arla Food Ingredient's Nutrilac FO-7875 Ingredient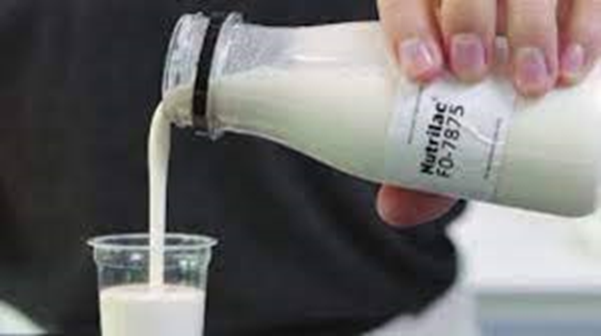 New ingredient to make Infant Formula
Arla Foods Ingredients launched a new ingredient that helps make infant formula cheaper, safe, and good quality. The ingredient is known as Lacprodan Premium ALPHA-10, and it is a dry protein blend enriched with alpha-lactalbumin and essential amino acids.
According to Lone Strøm, head of Sales Development, Pediatrics, at Arla Foods Ingredients, "We've been offering dry blend lactose for many years. Until now, dry-blendable proteins have been less common, so we're excited to launch Lacprodan Premium ALPHA-10, a win-win solution for formula manufacturers. It combines the clinically proven benefits of alpha-lactalbumin with the opportunity to reduce energy usage and production costs. Most importantly, it comes with a commitment to quality and safety – which are paramount in the infant nutrition sector – from a trusted, reliable partner." (Source)
Arla Food Ingredient's Lacprodan Premium ALPHA-10 Ingredient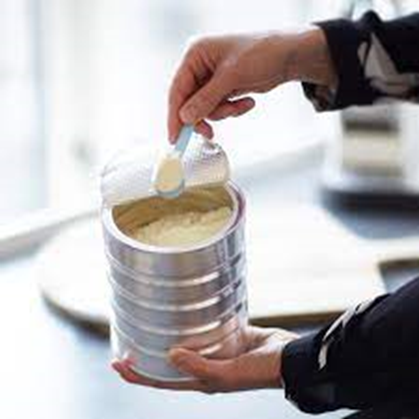 Products targeting China
Arla Foods Ingredients launched premium dairy products targeting Chinese children. It includes yogurt in squeeze pouches and cheese snacks. These products are made with a special protein called Nutrilac and are designed to give children the calcium and protein they need. The cheese snacks come in plain or sweet flavors and have a mild taste and creamy texture. Meanwhile, this company's yogurt in pouches is marketed as an "easily squeezable" concept. The yogurt pouch is available in plain and fruit versions, and manufacturers can use "source of protein" and "source of calcium".
According to Yuanyuan Li, sales manager at Arla Foods Ingredients, "High-quality dairy protein is a perfect match for these needs. Our new recipe concepts demonstrate the potential for health-focused innovation in the Chinese market and highlight the opportunities to expand product lines with organic and premium options." (Source)
Collaboration with companies to keep operations smooth
Arla Foods strongly focuses on quality and food safety, implementing strict quality control measures to ensure that its products meet high standards for taste and nutrition. The companies also have a farmer quality assurance program called Arlagården to ensure their products are high quality and safe to eat.
They focus on four areas: ensuring the milk is good, taking care of animals, protecting the environment, and treating people fairly. They have an external certification body that checks that the farmers who supply the milk follow the rules. Every year, they check about 30% of the farms. They also do extra checks on farms that are not doing well or are not giving them the information they need. If a farm does not follow the rules, there may be consequences. (Source)
Arla Foods uses automation and robotics technology in its production facilities for efficient and cost-effective operations. They use traceability and monitoring systems to track their products' origin, quality, and movement throughout the supply chain. They also use renewable energy sources such as solar and wind power to reduce their carbon footprint. (Source)(Source)(Source)(Source)(Source)
Collaboration with Grundfos
Grundfos, based in Denmark, designs and manufactures pumps and pumping systems for various industries and applications. They offer various products, including circulator pumps, submersible pumps, and booster systems for residential, commercial, and industrial use. (Source)
In 2022, Grundfos partnered with Arla Foods to help them reduce carbon emissions by 63% by 2030. The company has been appointed by Arla Foods to analyze, report, and save energy by identifying ways to use less energy at their 60 factories around the world.
Grundfos had assessed two-thirds of Arla Foods' sites and have identified annual savings of seven gigawatt-hours, with total expected savings of around 10 gigawatt-hours (10,000,000 kilowatts). This corresponds to reducing Arla's total electricity consumption in the operations by 1.2%, equivalent to driving an average electric vehicle around the world 1250 times (50 million kilometers). (Source)
Collaboration with Accenture Song
In 2022, Arla Foods chose Accenture Song to collaborate with their new sub-brands. Accenture Song has been in charge of designing and planning for numerous cheese and yogurt products. Arla Foods already has popular brands like Anchor and Lurpak, and they make many different types of cheese and yogurt.
Further, Arla Foods has been launching two new sub-brands across Europe, and they have chosen Accenture Song to help them design and plan for these new products. In 2019, Arla Foods appointed Accenture Song to a global digital brief as it sought to bring its creative media production and online media buying in-house. (Source)
Using SIG Group's food-filling machine
SIG Group, based in Switzerland, provides aseptic carton packaging technologies and solutions. They collaborate with their customers to offer safe, sustainable, and affordable food and beverage products to people worldwide.
In 2022, Arla Foods opted to use SIG's food-filling technology in Saudi Arabia to increase the product, design, and volume flexibility in its production process. The CFA 812 filling machine from SIG allows for volume changes in just two minutes. With this machine, volume change has been realized in just two minutes. Arla planned to use this filling machine to expand their local food offerings in the Middle East, including 22 SKUs in Midi 500ml and 1,000ml carton packs, such as whipped and cooking cream, tomato, bechamel, lemon, four cheese, mushroom, curry sauces, and a variety of soups. (Source)(Source)
New potential markets for Arla Foods
Building growth platforms
Dairy demand is increasing due to rising population and economic advancement, particularly in Asia. Similarly, the dairy category is evolving across Europe and around the world. People's lifestyles, technologies, and beliefs are increasingly shifting away from traditional dairy and toward new products, formats, and channels.
Arla's future expansion strategy would focus on brands and innovation in selected growth markets such as Germany, The Netherlands, West Africa, South-East Asia, and China. Among their strategies are:
Arla would accelerate food service globally with a CAGR of 4-6% between 2021 and 2026 by expanding its Arla pro brand in restaurants and bakeries.
Arla would also accelerate e-commerce with a CAGR of 5-10% between 2021 and 2026 by forming alliances with the finest e-commerce platforms and continuing to develop the competencies required to compete online. (Source)
Arla builds a dairy farm in Nigeria
In 2021, Arla Foods announced it would build a cutting-edge commercial dairy farm in Northern Nigeria. Arla would also train and support up to 1,000 local dairy farmers as part of its long-term commitment to public-private partnerships that support the development of the Nigerian dairy sector as part of the country's efforts to increase local food production.
The 200-hectare farm, scheduled to open in 2022 in Kaduna State, would accommodate 400 dairy cows and include sophisticated milking parlors, technology, grasslands, and living facilities for 25 employees. Arla's facilities and experience would provide a first-rate chance to train local dairy farmers to increase milk yields and quality, animal welfare, and farm profitability, contributing to the country's goal of developing local milk production. (Source)
Arla Foods complete $63 million Bahrain production site expansion
Arla Foods completed its $63 million production site expansion in Bahrain in 2022 as part of its long-term ambition for the country. Yearly production has climbed from 20,000 to 80,000 tonnes, with 95% of volumes distributed to the MENA region. (Source)
Arla Foods' operations or research facilities
Arla Foods is a large European cooperative owned by over 10,000 dairy farmers. They also have a strong presence in many countries, such as the United Kingdom, the Middle East, North Africa, sub-Saharan Africa, and South-East Asia. Moreover, their products are sold in more than 100 countries with 11 production facilities and 24 sales offices across all continents.
Arla Food's main research facility is located in Denmark, where its scientists focus on developing new products and improving existing ones. They also conduct research on animal welfare, sustainability, and nutrition. Arla Foods has additional research facilities in Sweden, Germany, and the UK, as well as an innovation center in the Netherlands. For example, at the Arla Innovation Centre, Arla innovates from farm to plate to create future dairy products for the world. They also have state-of-the-art science and consumer labs and a 2000 m2 pilot plant that helps Arla to carry out various innovation projects. Further, the company collaborates with universities and other research institutions to stay at the forefront of the dairy industry. (Source)(Source)(Source)
Arla Foods is focusing on consumer trends
Arla Foods offers a range of products, such as protein-based alternatives and convenient packaging formats. Additionally, they have implemented sustainable farming practices and strongly commit to reducing their environmental impact. They mainly focus on four consumer trends. (Source)
Advanced Nutrition
Arla Foods maintains advanced nutrition by investing in research and development. They aim to create new, healthy, and nutritious products that meet consumers' changing needs and preferences. Their business model is based on scalable capacity, securing vast supply via the world's largest organic dairy pool and in-house access to whey and lactose ingredients. Arla Foods has the ability to combine nutritional and organic products for children, maternal, and adults. They maintain their high-quality, nutritious, healthy ingredients by meeting market trends and needs. (Source)(Source)
Consumer Activism
Arla Foods engages in consumer activism by actively listening to and responding to consumer feedback, concerns, and complaints. In this way, they continuously improve their products and practices according to their consumer's preferences. They also try to provide information with their unique packaging designs and labels that showcase the quality and durability of their products for consumer safety. In Sweden, Denmark, and the Netherlands, they use the back of milk cartons as a way through which they can educate and inspire their consumers. The labels cover various topics, like ecology, reducing food waste, information about the WWF Earth Hour, and tips for an active lifestyle. (Source)
Channel Revolution
Arla Foods stays ahead of the curve in distribution and sales by constantly experimenting with new channels and technologies, such as e-commerce and social media. This helps them reach more customers and boost their net sales yearly. For example, Arla Food Ingredients, a subsidiary of Arla Foods, has developed a milk fractionation method. It is a patented method. The goal of this method was to enable scientists, nutritionists, and health professionals to create next-generation dairy products. This was achieved by selecting specific pure milk proteins such as casein and serum whey proteins. This development of nutrient-specific products opens the door for creating new opportunities and opting for sports products and infant formulas. (Source)
Sustainability
Arla Foods has always been committed to sustainability by implementing practices such as reducing waste, using renewable energy sources, and preserving natural resources in its production processes. For example, 92 million milk cartons in Denmark were altered to encourage consumers to check the product's quality before discarding it. This change in labeling allowed Arla to communicate their message of reducing food waste to 340 million households in Sweden. These labels provide information about the durability and quality of products to make consumers knowledgeable and well-informed. Additionally, Arla Foods also works with farmers to ensure sustainable practices that are used throughout the entire supply chain. (Source)
Top clients of Arla Foods
Since 2017, in Ghana, distributions of dairy products from Arla Foods have been carried out through local distributors. In this way, they established a new packaging facility and increased their sales through strong distribution and marketing. Moreover, Arla has also been under a distribution agreement with Yashili. Under this agreement, Yashili has sold Arla Foods' infant milk formula products since 2016. The parties agreed that the restructuring had benefitted them. On the one hand, Yashili focused on its remaining portfolio, and Arla Foods devoted its resources entirely to its own brands. (Source)(Source)
In 2018, Arla Foods launched direct selling to consumers in the UK to offer organic infant formula and baby food to parents. They have also developed a range of porridges, infant formula, and pouched baby food and sell directly from their own website and via Amazon. In addition, Arla also has two main distribution centers in Jonkoping, Sweden, and Stockholm to improve the handling of fresh dairy and juice products. (Source)(Source)(Source)
Acquisitions or Investments made by Arla Foods
Arla is a company that is considered to be a major investment company. For example, in 2021, they invested in the expansion of Pronsfeld in Germany for €190 million. The expansion supported the expected annual branded volume growth of 5-7% in Arla's international business under the five-year strategy of Future26. Besides making major investments, Arla has also made some major acquisitions in the last five years, which are as follows. (Source)(Source)
Arla Foods and PCL Transport 24/7 Ltd
Arla Foods UK acquired PCL 24/7 Ltd in 2020 and took over its activities at the Hatfield plant. The acquisition enabled Arla to assure future operations at the Hatfield site and continued service to its customers. As part of the acquisition, 470 PCL employees were transferred to Arla. Due to this acquisition, Arla Foods has moved its Bristol operations, and the milk volume has been transferred to GIST.
Arla Foods UK MD Ash Amirahmadi stated, "Bringing our Hatfield operations in-house will allow us to focus on delivering the best possible service to our customers. We look forward to welcoming our new colleagues at the Hatfield site, and we will work hard to maintain a smooth and seamless transition for our customers throughout this process." (Source)
Arla Foods and Mondeléz International
In 2018, Arla Foods acquired the cheese business of Mondeléz International in the Middle East. The deal was completed on May 28th. The acquisition also includes a modern cheese factory in Bahrain, allowing Arla to make more cheese in the Middle East and North Africa. This made Arla's supply chain more efficient. Arla's CEO
Peder Tuborgh stated, "This acquisition is a game changer for our MENA business. We have an established and growing business in the Middle East and know our consumers and customers well in this part of the world. As such, this deal is an excellent strategic fit for us as it enables us to both expand our branded presence in the cheese category and secure the local production capacity we have been looking for to continue to grow our business,". (Source)(Source)
Arla Foods and Yeo Valley
In 2018, Arla acquired the dairy arm of Yeo Valley Ltd for an undisclosed sum. Due to this acquisition, Arla could use the Yeo Valley brand for milk, butter, spreads, and cheese under an intellectual property license with Yeo Valley. The Yeo Valley yogurt, ice cream, cream, and desserts business ran independently through the Yeo Valley Group. 
Tomas Pietrangeli, managing director at Arla Foods Limited, stated, "The potential for future investment in range through this licensing agreement with Yeo Valley provides a significant opportunity to offer a greater choice to consumers at attractive prices. Our ambition is to encourage customers to trade up from standard to organic milk, butter, and cheese, driving overall growth for organic across dairy categories. Arla organic free-range milk has driven 60% of all the growth within the organic milk category in the last 12 months, with 70% of all Arla organic free-range milk sales attributable to customers who would have not previously purchased organic milk. Through the license to use the Yeo Valley brand, we believe that we can further drive organic penetration of the milk market." (Source)
The financial condition of Arla Foods
In 2017, Arla Foods' revenue accounted for only €10.3 billion ($11.23 billion). This was mainly due to the reduction of the total milk volumes from the farms, low milk prices, and also due to adverse currency developments. However, the company began to recover slowly in 2018, even after facing nearly three years of low prices in milk.
In 2018, Arla Foods started a cost-saving, Calcium program to accelerate the Good Growth 2020 strategy. Due to these campaigns and solid performance during the pandemic in 2020, the revenue of Arla Foods increased at a greater rate.
In 2020, the net revenue of Arla Foods was valued at €10.6 billion ($11.56 billion), and in 2021, the revenue increased to €11.2 billion ($12.21 billion). This increase in revenue was mainly due to the growth of brand volumes of €72 million ($78.51 million). This increase in volume was mainly driven by the success of their brands in meeting consumers' changing preferences with market trends. Further, the exchange rates also had a positive effect of €54 million ($58.89 million) in 2021. (Source)
Arla Food's Revenue During the Period 2017-2021 (€ Billion)
Arla's Calcium program has delivered a strong transformation and operational efficiency, and in 2021, the company made €287 million ($312.96 million) in savings even after inflation. (Source)(Source)(Source)(Source)
Arla Food's Net Income During the Period 2017-2021 (€ Million)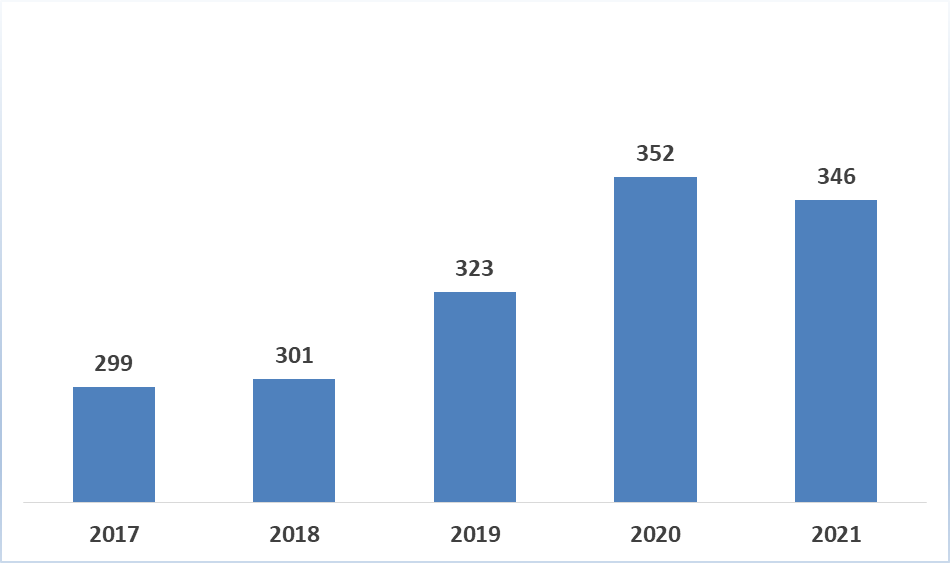 Arla Foods faced an increase in net income from €301 million ($328.23 million) in 2018 to €323 million ($352.22 million) in 2019. This increase was mainly because of their improved sales of calcium and surpassing consumers' needs.
Further, in 2020, the net income of Arla Foods was €352 million ($383.85 million), and in 2021, it was €346 million ($377.30 million). Therefore, the company reported a net loss of €6 million or 1.70%. The net income decrease was primarily due to the market disruption after Covid-19. The global supply was disrupted by inflation, low milk supply, and rising demand for dairy products in 2021. (Source)
Revenue breakdown as per segment
Arla's revenue increased by 5.2% to €11.2 billion ($12.215 billion) in 2021, compared to €10.6 billion ($11.606 billion) in 2020. The growth was attributed to an increase in milk prices, retail sales of branded products in Europe and internationally, growth in food service, and commodity price increases in the Global Industry Sales segment. However, Europe remains the company's largest commercial segment, making up 59.1% of total revenue in 2021.
The International segment accounted for 18.8% of the total revenue. This was mainly due to brand sales, which comprised 86% of international revenue. The Arla Foods Ingredients segment represented only 7.1% of total revenue due to the low sales of value-added products. Global Industry Sales and other segments comprised 15% of total revenue and a net income of €1,687 million ($1,839.62 million) in 2021. Moreover, the company saw a positive impact on revenue from foreign exchange rate movements, mainly driven by the SEK and GBP currencies. (Source)
Revenue Split of Arla Foods by Commercial Segment In 2021 (%)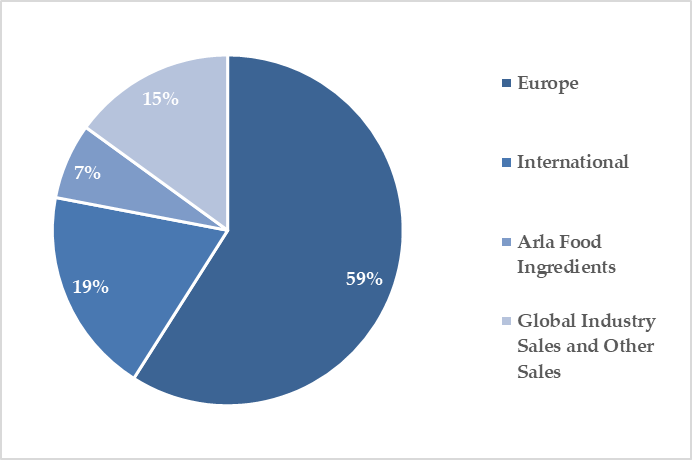 The United Kingdom has the highest revenue share of 26%, with revenue of €2.89 billion ($3.152 billion), followed by Sweden (14%), Germany (12%), and Denmark (10%). These countries have risen to the top due to their environmentally friendly packaging and increased sales over the years. However, the income share of the Netherlands, China, Saudi Arabia, Finland, the United States, and the United Arab Emirates declined in 2021. This was due to increased disruption following Covid-19, rising production costs, and strong demand and limited supply for dairy products. (Source)
Revenue Split of Arla Foods by Country In 2021 (%)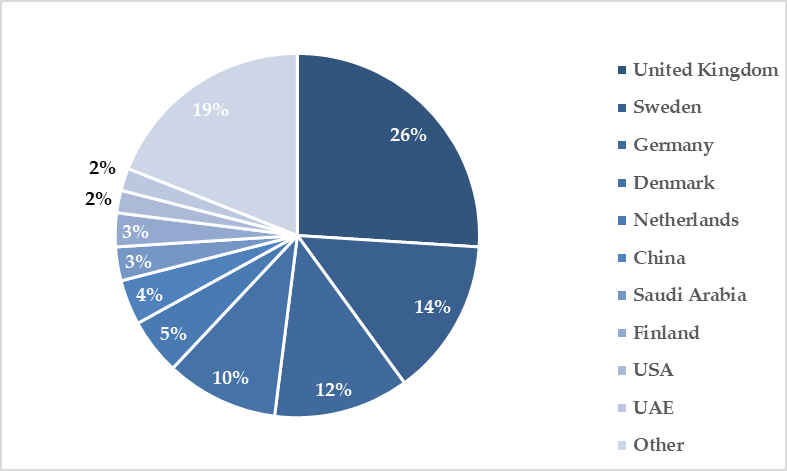 In 2021, it was seen that Arla, Lurpak, and Puck had accumulated a greater revenue share than Castello, milk-based beverage brands, and other supported brands. However, Arla's strategic brand, Arla Food Ingredients, saw a 4.5% growth in branded volume and met the high consumer demand for dairy products in 2021.
This helped them experience growth and gain a greater market share in Denmark and the UK than the other brands. Moreover, due to the COVID-19 pandemic, more people were eating meals at home. Due to this, there was an increase in sales for Arla's brands, such as Lurpak, Arla, and Puck, resulting in a 12%, 61%, and 7% increase in volume growth, respectively, in 2021. (Source)(Source)
Revenue Split of Arla Foods by Brands In 2021 (%)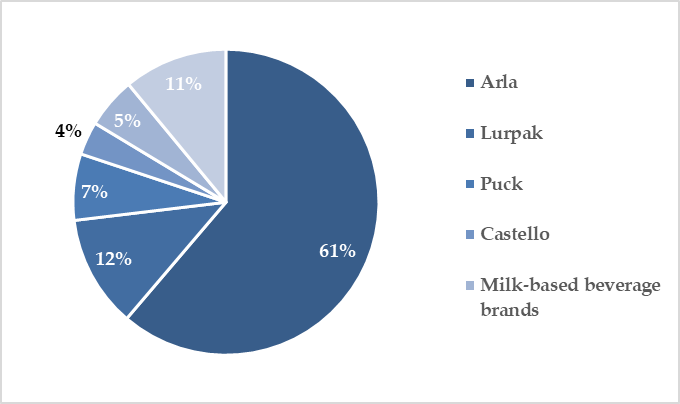 Top partnerships made by Arla Foods
Arla Foods and DanChurchAid
In 2018, DanChurchAid (DCA) and Arla Foods Ingredients entered a partnership agreement to share knowledge and expertise and develop new affordable food concepts. DCA supported smallholder farmers by providing training, market access, and improved breeding. The project improved the livelihoods of smallholder farmers and increased milk production in Ethiopia. Arla Foods has also supported DanChurchAid in other countries, such as Ghana and Malawi, as part of its Corporate Social Responsibility initiatives. Under this agreement, Arla Foods Ingredients is the lead business partner in a GAIN Nordic project. This project aimed to connect Ethiopia's malnourished children with milk from 11 million cows.
According to Birgitte Qvist-Sorensen, Secretary General of DanChurchAid, "We want to help develop innovative solutions that contribute to combating malnutrition and create sustainable development in some of the world's poorest countries. Concretely, the project would lead to increased earnings and better living conditions for at least 400 farmers who produce milk for the local dairy. The product would also be the first on the market that is both nutritional and cheap in order to reach the target group that is most in need of nutrition." (Source)(Source)(Source)
Arla Foods and Starbucks
In 2020, Arla Foods and Starbucks collaborated to bring chilled coffee and milk to the ready-to-drink (RTD) market. After the partnership, Starbucks experienced persistent development worldwide, in which unit creation has expanded by approximately 1,700%. The organizations consider the global RTD espresso market to be one of the fastest-growing in the RTD category, with sales increasing by 17% compared to 2019.
According to Hanne Sondergaard, Chief Marketing Officer (CMO) at Arla Foods, "The ready-to-go coffee category continues to grow very quickly, and that means great potential for us. We reached an important milestone when we became the leading provider of milk-based beverages in Europe, the Middle East, and Africa. This has shown us that consumers welcome the great taste and premium nature of the beverages, and we want to build on that success". (Source)
Arla Foods and Microbel
In December 2022, Arla Foods Ingredients entered into a partnership with Milcobel. Under the partnership agreement, Milcobel introduced a type of protein called whey protein retained from their mozzarella factory to Arla Foods Ingredients. In addition, Arla Foods Ingredients needs to improve the protein before using it to make special ingredients for high-quality protein markets. These special ingredients include MFGM for baby formula and whey protein hydrolysates for medical nutrition.
Henrik Andersen, CEO of Arla Foods Ingredients, said, "The starting point for this agreement was the growing demand for high-quality specialty protein ingredients. We chose to work with Milcobel because of the very high standards to which it operates and the security of supply it offers. This is another great example of dairy cooperatives working together for the benefit of their members. It will also provide major new opportunities for our customers, particularly in the medical and early life nutrition sectors." Arla Foods Ingredients has plans to grow by 6% to 8% a year over the next five years, stating how this agreement has been accounted for to support that growth. (Source)(Source)
Arla Foods and First Milk
In 2022, First Milk announced that it has agreed to a new partnership with Arla Foods Ingredients whey protein powder at its Lake District Creamery. Protein enrichment food is on the trend among consumers. The whey protein concentrate product, Nutrilac FO-7875, was developed by Arla Foods Ingredients. It is used to enhance protein in drinks and food products. This protein has helped First Milk to manufacture, market, and sell Nutrilac FO-7875 on behalf of Arla Foods Ingredients instead of Arla Foods Ingredients. In addition, First Milk has continued to manufacture whey protein concentrate powder, WPC80, and market it through its existing partnership.
According to Henrik Andersen, Chief Executive of Arla Foods Ingredients, "This is a new kind of partnership for us, and a very exciting one, especially at a time when demand for high-quality protein solutions has never been greater. Manufacturing specialty whey protein products requires expertise and a commitment to the highest standards, both of which First Milk shares with us. We look forward to working together to help meet the growing consumer need for protein-enriched products." (Source)
Future Outlook
Arla Foods has a strong focus on innovation and sustainability. From introducing protein-based milk alternatives and sustainable packaging to product development and promoting health and nutrition, Arla Foods has been a strong player in the dairy market. With this, Arla Foods has unveiled its new five-year strategy.
Arla Foods have committed to achieving a 30% reduction of greenhouse gas emissions by 2030 and set a more ambitious target of reducing emissions by 63% by 2030. To achieve this, they plan to shift to green electricity, use fossil-free fleets, make all packaging recyclable, and eliminate the use of virgin plastics in their branded packaging by 2030. This new strategy is known as Future26.
Arla also aims to strengthen and expand its presence in the dairy markets within the dairy categories such as butter and cheese, organic, affordable dairy nutrition, and Early Life Nutrition.
Arla Foods CEO Peder Tuborgh states, "With our Good Growth 2020 strategy, we created the right recipe to grow our brands, deliver efficiencies and invest in sustainable actions across our value chain while securing a competitive milk price to our farmer owners. Standing on this successful platform, our new strategy Future26 will move our cooperative to the next level, grow our global business responsibly to meet the fast-changing eating habits among consumers and their increasing demand for sustainably produced dairy products, and improve returns to our farmer owners." (Source)(Source)
As we end this article, you may wonder how we share such extensive insights and innovative advancements by Arla Foods with you yearly. Well, we used our expertise to create a dashboard from the Arla Foods portfolio. The dashboard comes in handy to get answers to some of the questions like:
The effect of the Arla Foods innovations on the sector and what it holds for other players in the domain.
What product range and medical conditions are they working on?
What exact problems are they trying to solve, and how are they solving them?
Looking for the answers? Simply sign up here to get exclusive insights.
Authored by: Vipin Singh, Marketing Team