List of 30 3D Printing Medical Equipment Companies during COVID-19
Heard of the Boy Scout-turned-entrepreneur who 3D printed numerous ear-guards for the healthcare workers on the front lines? Well, the phrase "Necessity is the mother of invention" holds as a wealth of new medical equipment prototypes by 3D printing companies demonstrate what human ingenuity is capable of in the face of adversity. And to add to it is this small boy with his 3-D printer, saving the world!
3D Printing, which has existed for years and is used by over 90 percent of the top medical device companies, is now witnessing an accelerated emergence in the healthcare sector amidst the new coronavirus.
This proliferation is not limited to the medical industry alone. Even cross-industries use 3D printing – companies like HP, Ford, GM, GE, etc. – to help hospitals worldwide by producing respirators, nasal swabs, face masks, etc.  
In our brief time together, we'll take a look at some of the strategic initiatives and collaborations by some of the top startups and companies that are 3D Printing medical device equipment to deal with COVID-19.  
List of Companies Providing Medical 3D Printing Solutions 
This time is, in many ways, the moment for Additive manufacturing, but the requirement is way more than the community can supply. And thus, collaboration has become the need of the hour. 
Let us first have a look at the companies and startups collaborating and working together to fight the pandemic. 
1. Isinnova
Starting with the talk of the town of Italy,  and Cristian Fracassi in particular, the CEO of Isinnova, a Brescia-based engineering company. 
To meet the hospitals' demands, his firm quickly responded to the shortage of respiratory valves needed. To connect the COVID-19 patients to the machines, they used 3D printing, and resultantly, patients' lives were saved.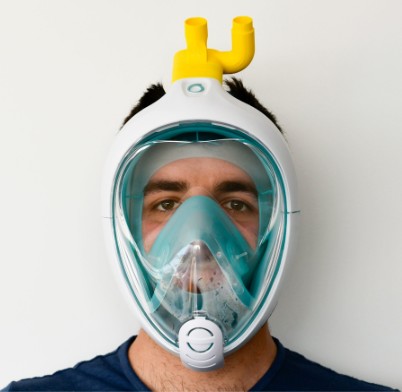 Image source: Isinnova
What's interesting is Isinnova couldn't have done it alone. It first collaborated with physicist Massimo Temporelli, founder of FabLab. They began manufacturing valves within the space of 6 hours. And then, the company teamed up with the local manufacturer, Lonati, to mass-produce the valves.
Later, while constructing the emergency ventilator masks, Dr. Favero shared an idea of adjusting a snorkeling mask already available on the market. They analyzed the proposal together with the inventor. Soon after, they contacted Decathlon as the ideator, producer, and supplier of the snorkeling Easybreath mask. 
"The company was immediately willing to cooperate by providing the CAD drawing of the mask we had identified. The product was dismantled, studied, and the changes to be made were evaluated. A new component was then designed to guarantee the connection to the ventilator. We called the link Charlotte valve, and we quickly printed it using 3D printing."
Isinnova has also announced that it would patent the link valve (Charlotte Valve), to prevent any speculation on the component's price. They also clarified that the patent will remain free to use.
Another mass producer, Weerg, which has 3D printers that can make a series of up to 5,000 pieces out of thermoplastic materials such as Nylon PA11 and Nylon PA12, has collaborated with Isinnova for the production of snorkel masks.
2. Stratasys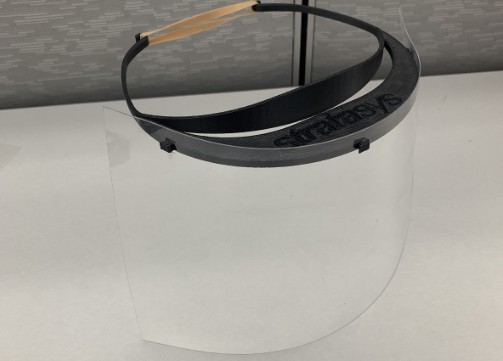 Image source: Stratasys
Stratasys, the global leader in 3D Printing, is mobilizing all of its resources to produce thousands of disposable face shields quickly. These face shields will be provided to medical personnel for free. Medical technology company Medtronic and Minneapolis-based Dunwoody College of Technology are providing support for the plastic shield material. 
In addition to producing face shields, Stratasys is joining the CoVent-19 Challenge, which encourages engineers and designers to help develop new, rapidly deployable ventilators. 
3. Carbon
Carbon of Redwood City, California, has collaborated with Verily, Alphabet's life sciences business, to design face shields.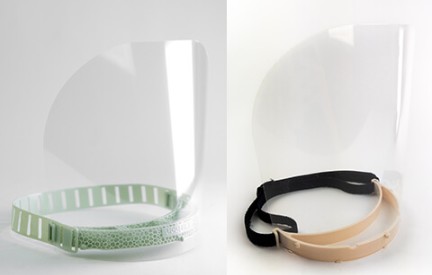 Image source: Carbon
Carbon is also working with metal 3D printer manufacturer Markforged to increase the COVID-19 testing capacity by developing patient sampling swabs. It has produced at least 10 different swab designs in less than a week, several of which have undergone clinical evaluation.
Image source: Carbon
Paragon Rapid Technologies in collaboration with RPS and Carbon, is 3D printing face shields for NHS frontline staff in North East England hospitals.
As of 3/24, the FDA stated that these swabs are a Class 1 exempt device, and they didn't need to file the Emergency Use paperwork. With this progress, Carbon is moving forward to produce swabs working with partners for the first production phase.
4. Protolabs
In recent weeks, Protolabs has shifted its business to meet the peak in orders for medical products across the US and Europe.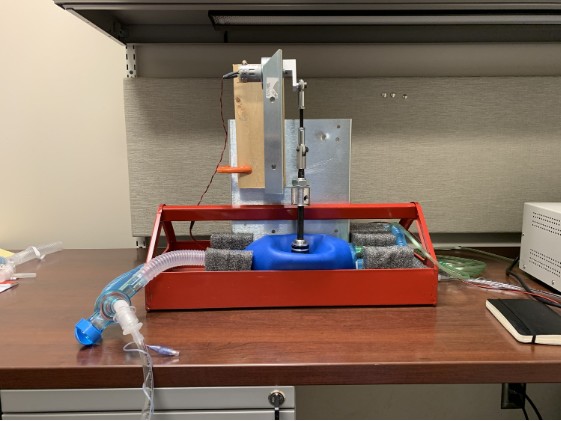 Image source: Protolabs
Among other efforts, the company worked with a team at the University of Minnesota to develop, test, and tweak six parts for a low-cost ventilator in a few days. The researchers have openly published the design. The ventilator relies on a motor to pump widely available manual "Ambu" bags so that hospitals could produce their own during life-or-death shortages (An MIT team is pursuing a similar project.)
The company is also working with AusDiagnostics, a molecular diagnostics specialist in the UK, to produce a series of plastic cassettes used in COVID-19 testing kits. AusDiagnostics is already making nearly 200 testing kits a day. But it can ramp up the production once it starts using the Protolabs parts.
Protolabs is also producing components for a large ventilator manufacturer, but the company hasn't disclosed the name or provided any details at this stage.
5. Formlabs
Formlabs, a 3D-printer maker,  worked with medical experts at USF Health in Tampa and Northwell Health to rapidly develop and test nasal swabs. The company could quickly produce the swabs at its Ohio facility as it had already registered with the FDA to manufacture certain types of medical products.

Image source: Formlabs
In addition to printing test swabs, Formlabs is validating designs for other test kit components, face shields, and respiratory masks. Below are the three key projects that Formlabs is spearheading:
3D Printed adapters for Decathlon Snorkel mask conversion to emergency PPE (Spain)

SolidPerfil 3D

has already delivered more than 800 parts free of charge.

Formlabs is also evaluating designs for ventilator splitters, though the company stresses they should only be used as a last resort, if at all. 

Conversion kits i.e., adapting a full-face snorkel mask to fit a reusable filter already in use for breathing circuits and hospitals.
Mologic Ltd, a diagnostic testing company based in the UK, has experience developing a rapid test kit for Ebola. The company is now using Formlabs' printers to create a new hand-held diagnostics device to detect COVID-19. This will allow health officials to test for the virus at home or in the community, providing results in 10 minutes without needing electricity or a laboratory.
6. Materialise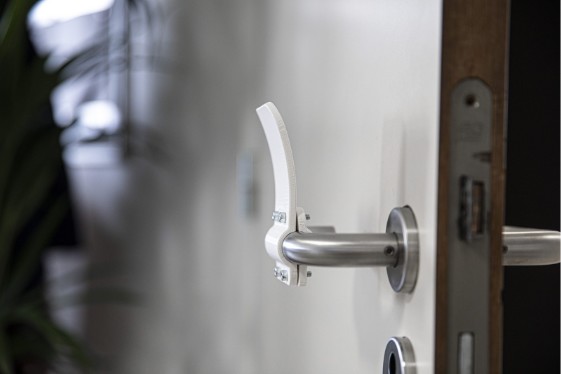 Image source: Materialise
When it comes to innovation, Materialise has always been a frontrunner. With the COVID-19 disease on the rise, the HP partner has been innovating for the current situation and the future. 
It has developed a 3D-printed connector that converts standard equipment already available in most hospitals into a non-invasive PEEP mask (NIP). This can be connected to the oxygen supply (to facilitate breathing for coronavirus patients). It solves the delivery of oxygen and creates high positive pressure without using a ventilator. 
The company understands that the world will surely be different after this pandemic, mostly in terms of sanitation and hygiene. And so, it has been developing various small pieces of equipment, from the hands-free door opener, shopping cart handles, and hooked badge holders to face mask clips. This will also help to stop further spread.
7. Barcelona Zona Franca Consortium (CZFB) 
The consortium joined forces with Home Electronics News HP, Leitat Technological Center, and SEAT to produce the ventilators which are less complex than those used in intensive care units. This ventilator allows a patient to breathe air under constant pressure for three or four days. It has currently planned a daily production of 100 units, which would be scaled up to 300 ventilators a day.
Now that we had a look at some of the strategic collaborations let's have a look at the startups that have started innovating and producing on their level and have started their supply to the local hospitals. 
List of Startups 3D Printing Medical Equipment 
1. Prusa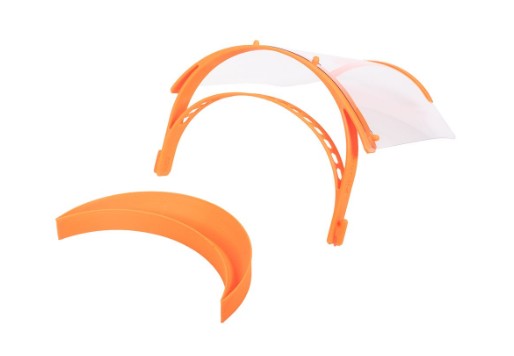 Image source: Prusa
Prusa – the maker of the Original Prusa i3 MK3S 3D printer – is researching solutions at warp speed to make a difference in this COVID-19 crisis.  Within 3 days, it developed dozens of face shield prototypes, of which two got verified by the Czech Ministry of Health.
The company has also added Prusament PETG Orange for PPE to their e-shop. It is a high-quality PETG material, which is perfect for the production of the shields (the headband and chin parts). Prusa kept enhancing the shield design through feedback. And now Ford Motor Company has joined forces with 3M and GE Healthcare and started to print Prusa's protective shield design too!
Linus Tech Tip got 30 3D printers from Prusa and has joined the global efforts to produce PPE.
"It really is incredible. It is just eight days now, and our whole planet, all the 3-D printers are printing face shields. I would never have expected 3-D printing to act so quickly, It is wonderful." 

-Josef Prusa, in an interview with Forbes
2. Airwolf3D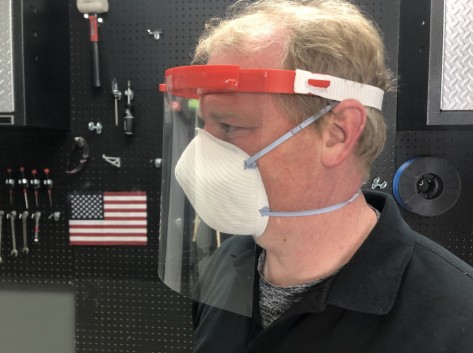 Image source: AirWolf3D
AirWolf3D has volunteered its fleet of 3D printers to manufacture respirator valves and custom medical components. The company also offers remote technical support for medical staff who want to know more about 3D printing.
The company is also working with Scripps Health and the University of California at Irvine to fulfill emergency orders for medical equipment.
Airwolf 3D's Southern California headquarters has decided to remain open and offer essential services. They also provide technical support for the 3D printing of respirator valves, and mass AM manufacturing of custom medical components and materials. And are also delivering 3D printing filament to be used in the production.
3. Fast Radius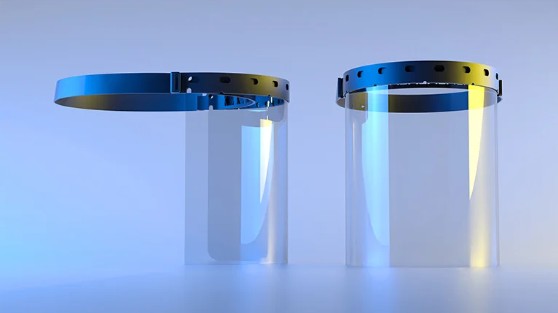 Image source: Fast Radius
Fast Radius, a manufacturing technology company, has launched the production of reusable face shield kits. The headband is designed for any industry-standard PETG/PC shield. The headband is also reusable. The company estimates that the reusable headband extends the lifespan of the face shield kits by five to 10 times. With an improved design that made production and its use more affordable and sustainable.  
4. BCN3D
BCN3D has offered up its in-house print farm of 63 machines to combat the medical device shortage worldwide. It extends the use of the hands-free door handle opener published by Materialise. Besides, the company will choose from scientifically validated, safe projects. 
5. Neurophotometrics
The startup has partnered with Markforged to produce Fiberflex Rayon, a 3D-printed nasopharyngeal (NP) swab for use in diagnostic testing for COVID-19. The new 3D printed swabs take just minutes to make, and in testing, they successfully detected the virus in all of the patients, while the commercial swabs reported false negatives. The team is currently producing 10,000 swabs per day and has set up a GoFundMe page to raise funds to scale its production capacity.
6. CIM UPC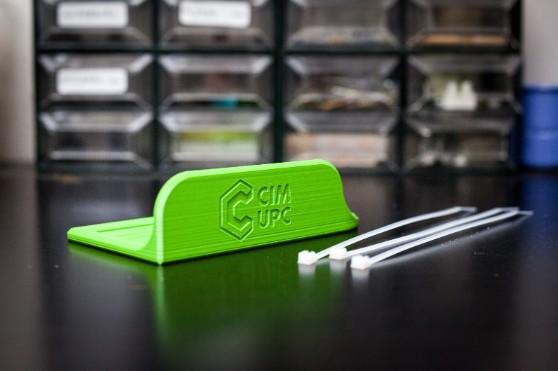 Image source: CIM UPC
Barcelona's CIM UPC, similar to Materialise, has released a simple home printable to help open a door hands-free. Down this list, CIM UPC's version is, arguably, the handier solution, requiring only cable ties to attach to the door handle.
7. Voodoo Manufacturing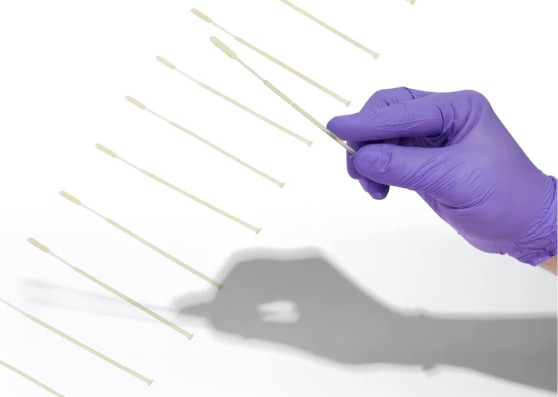 Image source: Voodoo Manufacturing
Brooklyn-based Voodoo Manufacturing runs two 3D printing factories with over 200 machines. The company is working to develop personal protective equipment, replacement parts for ventilators, nasal swabs, and other needed devices. It plans to print at least 2,500 face shields weekly.
8. Resonance 
The startup launched by the founder of FirstMark Capital, Lawrence Lenihan, a New York-based venture operating company that enables fashion designers to build businesses, uses its factory in the Dominican Republic to make face masks for consumers on the island and beyond.
9. INKSmith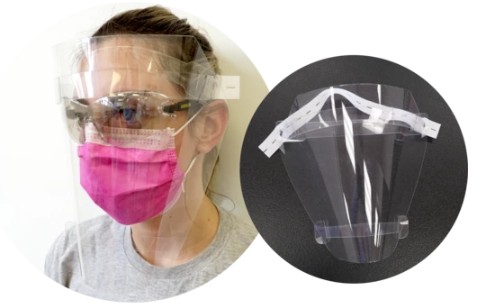 Image source: INKSmith
The startup that makes design and tech tools accessible for kids has now moved to make face shields and is hiring up to 100 new employees to meet the demand.
10. Tinkerine Studios Ltd.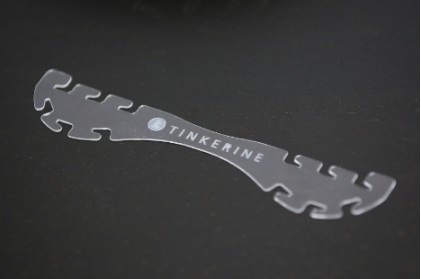 Image source: Tinkerine
The 3D Printing company has already developed face shields and face mask ear relief to fight the pandemic. Additionally, the company plans to produce goggles, whereas its planned ventilator splitters are in development.
11. SmileDirectClub
Another brand on fire, the SmileDirectClub is partnering with medical supply companies and health organizations to produce supplies such as medical face shields and respirator valves. Specifically, the company can print materials using STL 3D printing files.
12. Winsun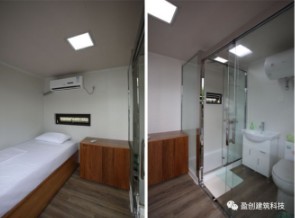 Image Source: Winsun
An architectural 3D printing company is giving 3D printing another direction in this pandemic.  Based in China, the company has dispatched 15 3D-printed quarantine rooms to Xianning Central Hospital in the Hubei Province.
13. Photocentric
The startup has demonstrated its ability to 3D print respirator valves with a trial run of 600 units. While the designs have not yet been approved for use in the ventilators, the company is gearing up should it be required to produce the vital components.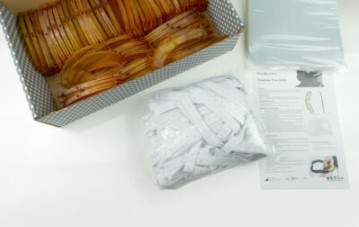 Image Source: Photocentric
The company has been producing tens of thousands of face shields daily, numerous ventilator parts, and has printed two different designs of respirator masks.  
14. Roboze
The 3D manufacturer, Roboze, continues to provide critical assistance. The company uses its Argo 500 high-temperature FDM/FFF 3D printer to print molds that can be used to mass-produce face masks. The molds are 3D printed in PEEK, a material that can withstand the temperatures necessary to thermoform masks.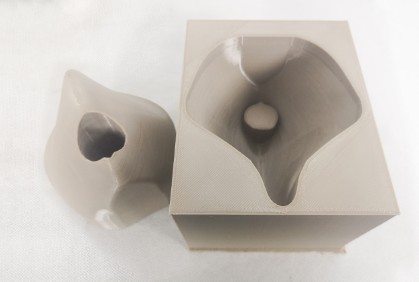 Image Source: Roboze
Apart from molds, Roboze has been contributing to manufacturing T-connectors, as their machines run 7 days a week, 24 hours.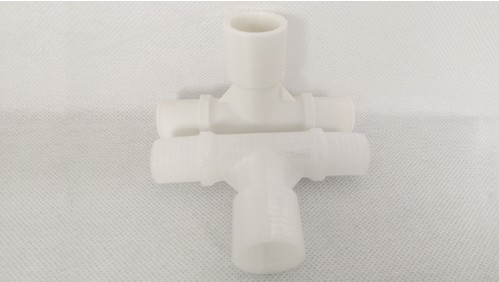 Image Source: Roboze
15. iMakr
The 3D printer reseller iMakr has been working round the clock to produce PPEs in its new 3D printing farm in New York. But before production started, they contacted the healthcare provider to ensure the items would be accepted. This is a step worth noting for anyone attempting to help in the 3D printing campaign.
16. 3D Hubs
The company is leveraging its global network to coordinate and fund the 3D printing community's efforts. It has so far managed over 20,000 face shield requests. 3D Hubs also partnered with Make4Covid and the University of Colorado Denver (CU Denver) to manufacture up to 10,000 protective face shields for hospitals in Denver.
It is also supporting Project Open Air to work on ventilator splitters to increase the capacity of existing ventilators and has produced key components for the Prusa face shield RC2, already being used in the field.
17. CRP Technology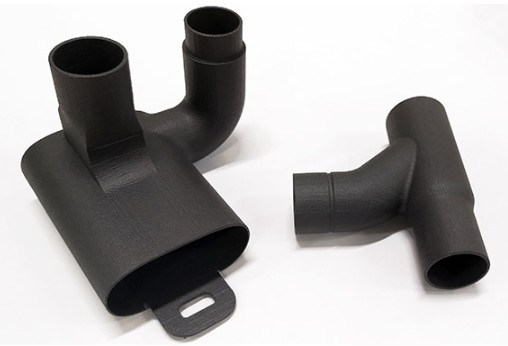 Image Source: CRP Technology
CRP Technology's  Rapid Prototyping Department uses HSS (High-Speed Sintering) and the Windform® P1 isotropic material to manufacture functional prototypes. These are emergency valves for reanimation devices and related components for emergency respiratory masks for assisted ventilation.
18. Azul3D
Azul3D is another name emerging during the pandemic. The company has been persistently producing face shields with a goal of 20000 face shields per week. 
19. Boson Machines
A startup based in Mumbai, India, has designed a protective face shield with two components – a plastic helmet made of PLA (polylactic acid) and a 0.4 mm transparent sheet made of PVC (polyvinyl chloride) attached to it.
20. Divide By Zero Technologies
Another startup from Mumbai, Divide By Zero Technologies, has stepped up in the time of crisis to manufacture face mask pressure relievers and face shields. They are currently making 8,000 face shields in a day and are supplying them to local hospitals.
21. Soch3D 
The 3D printing startup has been printing face masks for the use of medics at the forefront. The company also plans to design and manufacture sanitization machines which can UV treat gloves, masks, etc.
22. Ethereal Machines
A Bengaluru-based startup has created a 3D-printed ventilator splitter. The splitter can split the supply into a 50-50 ratio to provide oxygen from one source to two patients. In cases where one patient's condition is worse than the other, the startup has also created a differential ventilator splitter that can split the oxygen supply into a 30-70 ratio.
23. Agva Healthcare 
Another startup that promises cost-effective ventilators. The company has created the world's cheapest ventilator and is trying to ramp up production to meet the demand.
Other startups like Farsoon, 3D Systems, AON3D, Xometry, ZMorph, Superfeet, etc., have been contributing to the cause by printing and donating as many face shields, headbands, and other PPEs as possible and providing a list of ideas and designs on their website.
An unnamed safety equipment manufacturer in Jinhua, China, is tasking its farm of 200 Flashforge Guider 2 3D printers to produce safety goggles for medical staff on the front. According to the release on Business Wire, some 5,000 3D-printed goggles have already been donated to hospitals.
Apart from these, universities like NYU, IIT-G, Czech Institute of Informatics, Northwell Health, Luke's University, I form of SFI too have been researching and collaborating with companies to 3D print face shields, ventilator parts and respirator masks like the CIIRC RP95 Respirator developed by Czech Institute of Informatics.
Another interesting name in our list is GCMI, which is the proving ground for medical innovation in partnership with Children's Healthcare of Atlanta and the Georgia Tech Pediatric Technology Center. It has completed and published its first design files for those wishing to produce Face Shields for healthcare providers.
Conclusion
3D printing has virtually become a synonym for rapid prototyping. The advancements in 3DP are tremendously contributing to help in the COVID-19 distress. 
Ultimately, how big a role 3D printing plays in saving lives depends on how rapidly the disease spreads. And also how quickly manufacturers and suppliers throughout the world can take steps to retool and expand capacity.
Despite the fraught situations of cities caught amidst, the crisis has inspired makers worldwide. They are ready to commit their time and machines to the cause. If you feel you can be of help in the situation, be the one to take the first move responsibly.
Lastly, If you want to know about any specific startup and/or University in detail, fill in your query below, and we'll get back to you in no time.
Authored by: Nidhi, Research Analyst, Market Research.