Time travel to find prior art in a Social Media project
GreyB researchers handle multiple projects and since we have teams that are expert in different technologies, we as a company get exposure to see the future from various angles. As an editor, I read multiple case studies, and it isn't a bed of roses! Though I cannot understand the struggle of our researchers, as they say, you have to live it to feel it. For example, last night I received an email from Sunil Kumar where he shared his experience of working on a project. I could feel through his words the intricacies, the thoughts that a researcher has to put in for the successful completion of the project.
Not just an experience, the email describes the lessons that such a project can give so let us dive together into the life of a researcher. So I thought I should share his exact email with all our readers.
SUB: HOW I TIME TRAVELED 20 YEARS BACK IN A SOCIAL MEDIA PROJECT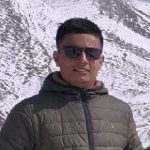 Sunil Kumar

Research Analyst
Hi everyone,
Today, I want to share my experience of working on a project which was interesting in many ways.
Firstly, let's see some of the key features of the project:
Pilot project:

The client was working with GreyB for the first time. I wanted to crack this case.

Tech involved:

The technology involved in the research was something that we all are very familiar with and use almost every day, that is, search engines. In particular, our search focused on the search in Twitter. Hence, my curiosity about this project was high from the very beginning.

High stake project

: As mentioned earlier, social media giants like Facebook and Twitter were involved in the case and hence it became even more important for us to find a result in the case.

Unusual client requirements

: Every time we gave a result that seemed good, the client used to share with us how the opposition can still find a loophole. 

Very long client calls:

We had multiple client calls in this case. Some of them went for more than an hour. Such long calls were because we took a creative approach to a few overlaps. We discussed all the necessary possibilities, without crossing the line, in which the result could be interpreted, which in turn impressed the client as well.
How we approached the case:
Initially, we did a patent search, but the results we found there were not very satisfactory. After that, we switched to non-patent literature, where we had an intuition that we could find a good result here because all that we needed to do was look out for Facebook-like apps/websites before the inception of Facebook. We found some interesting results following that lead. The results were not only interesting because they had good overlap, but it was also interesting to read how things were before the Facebook era and how the search engines evolved over the years. I was kind of doing time travel. Going back in time and trying to visualize how things develop over the years. The following cues really came in handy – 
Brainstorming sessions: 

I had some of these sessions with my mentors where we discussed different strategies for the case and how we can interpret different results. This paid off in the end.

Taking leads from the infringement charts:

We looked at how the infringement is shown for the subject patent, and it gave us some good leads for the search. I feel that having infringement charts is of great help for finding prior art. In fact, whenever I am stuck in a project, I tend to see the infringement charts and try to visualize what I am looking for and how it can be written as a result, and it can be really helpful at times.
Jenny, our client, gave us a 4 out of 5 rating for the case (Wohooo!!), and apart from this rating, there were many things that our team learned from this case.
Regards,
Sunil