Innovative Gift Ideas for Christmas – 9 Tech Gifts to give this Festival Season
Warmth in the heart, joy in the air and snow on the roads – combined with the smell of freshly baked goods – It is the season!
As Christmas approaches closer, it's time you finally make your mind and order the gifts you ought to be giving your loved ones this Christmas. Despite the convenience of buying a present in one click, we understand it is difficult to pick a gift that is both thoughtful and impressive.
To aid you to make better choices, we compiled a list of 9 innovative high-tech products that you can gift this Christmas. These gifts are not merely innovative, but also quite creative and unique, qualifying as perfectly thoughtful pieces, suited for today's age.
3 Doodler: 3D Printing Pen
In early 2000, a show telecasted on Indian television – Shaka Laka Boom Boom which was pretty popular with kids. The show portrayed the story of Sanju, a kid with a magic pencil. Anything that Sanju doodled on any piece of paper with the magic pencil came to life. A policeman, a dog, a cell phone, a superhero, anything.  He doodled it and the magic pencil made it a reality.
Every kid dreamt of owning the magic pencil someday. Yours truly being one among them. Imagine my surprise when I first came across 3Doodler, a 3D Printing pen, that lets you convert your fragment of imagination into reality.
The 3Doodler works by extruding heated plastic that cools almost instantly into a solid, stable structure, allowing for the free-hand creation of three-dimensional objects. This means one can create anything from colorful spectacle frames to a replica of Eiffel tower. Basically, anything you want, given a steady hand and some concentration.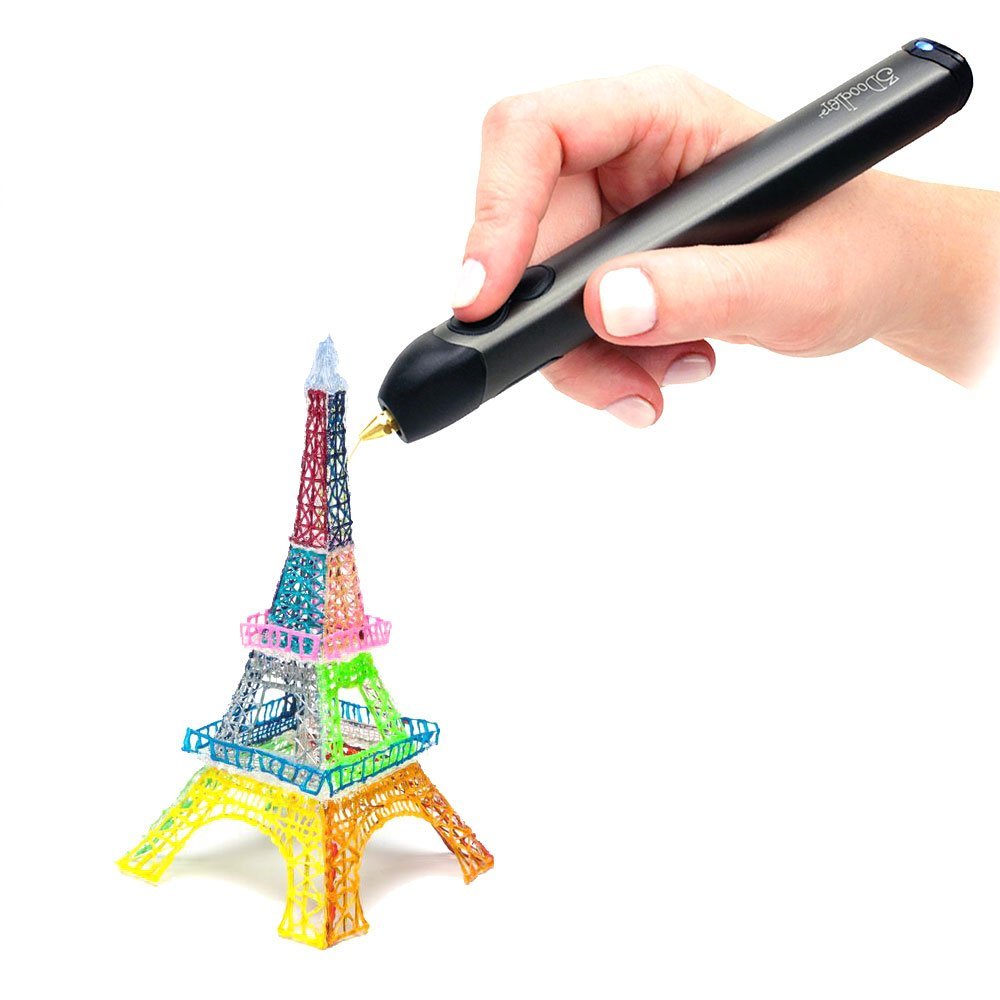 2D art is so 20th century. Gift your creative friends and family this amazing pen, so that they could lift their imagination, off the page.
The best gift for anyone who loves to doodle – Available for purchase here.
Laser Keyboard
We all are aware that a person types faster on a keyboard when compared to a smartphone screen. For a writer on the fly, or an executive on the go, working can be pretty difficult on a smartphone.
To add to the woes of huge fingertips, minuscule fonts make sending an email or that project proposal more difficult than ever. Real first world problems.
Guess what, there is a solution to the problem and it's pretty cheap:
Laser Projection virtual keyboards.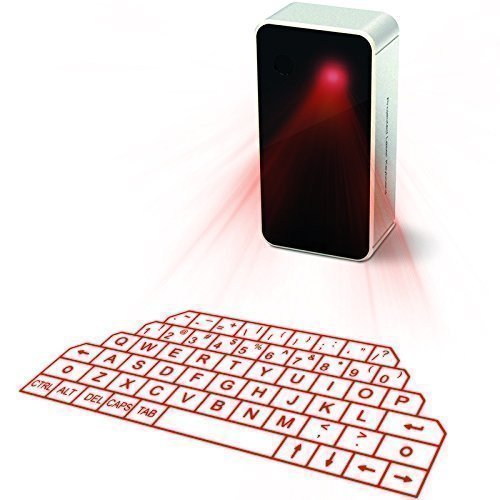 This pocket-sized modern marvel works by pairing with your smartphone/ laptop/ iPad through Bluetooth/ USB cable. It fits in the pocket, has a sleek look and is sure an eye-turner.
A perfect gift for people on the go – Available for purchase here.
Neo Smartpen – Save your Scribbles on the Cloud
As professionals, we take notes all the time. But it often happens that those notes go AWOL when you need them the most. What follows next is an hour-long note hunt followed by cursing self for not keeping things in their respective places before giving up.
Neo Smartpen solves this problem by syncing notes on the cloud while giving users an option to share them on social networks.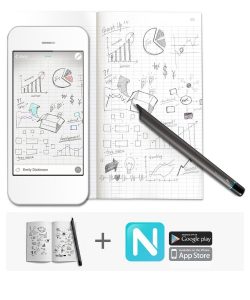 Moreover, the pen offers options to transcribe notes in 15 different languages, while could be shared with your network or colleagues. Gift this to your loved ones who waste hours looking for their notes.
For people who like to take notes and have a digital backup too – Available for purchase here.
Self-Stirring Coffee Mug
For most professionals, getting to work can be a hush-hush affair and coffee is the only constant companion that makes life better, one sip at a time. For people like me, who prefer cream in their coffee, we prefer it frothy till the end.
But we all know that's not the way it works. The coffee loses its froth way too soon than needed. Ah! Life is so unfair.
Self-stirring coffee mugs solve this problem by offering a mug with blender, which operates at the press of a button. The insulated steel mug keeps your beverages warm while keeping your coffee frothy right till the end.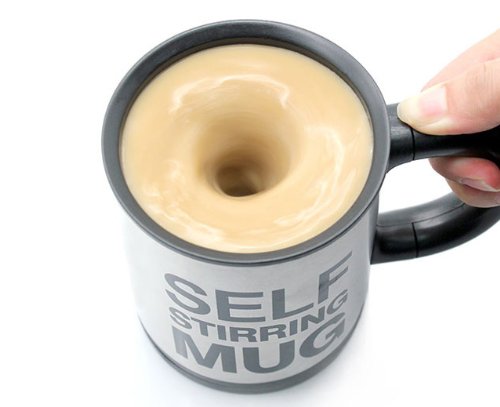 Coffee makes life better. This mug makes it great.
For the coffee lovers in your life – Available for purchase here.
Cubii – Workout While working
As the gig economy has plummeted, most of us have stuck to our couches with laptops in hand, utilizing our brains to max capacity. While our brains get a great workout, we have become physically lazier, developed unhealthy eating habits and have made ourselves more susceptible to diseases impacting lifestyle.
Cubii is a great gift for people who have more excuses than ever to not hit the gym- "I have a deadline. If I don't complete this on time, I'm screwed."
Cubii under-desk elliptical trainer is a mini elliptical trainer, which can be assembled in 3-5 minutes. It has a built-in monitor that tracks workout stats and shares with the smartphone. One can choose between 8 resistance levels, making it easier to shed some pounds while working.

A perfect gift for friends who are getting out of shape – Available for Purchase here.
Adobe Ink and Slide – Creative Cloud Connected Precision Stylus
Remember those days when gifting drawing books were common. That was so 20th century. For the new age kids or your creative friends, Photoshop and Creative cloud are the new canvases.
The precision stylus by Adobe is the best accessory available for iPad, giving artists a chance to draw on a digital screen with precision.
A creative cloud subscription along with this stylus – The perfect gift for creative folks in your life.
For the 21st century kids – Available for purchase here.
Giroptic IO- HD 360 degree Camera for Smartphones
Who doesn't like taking photographs?
As the cost of memory became cheaper and phones got equipped with better cameras, most of us have become selfie-maniacs.
Do you know what's better than selfies? Panoramic photos.
Especially as VR fast approaches the popular mass, 360-degree shots have become more popular than ever.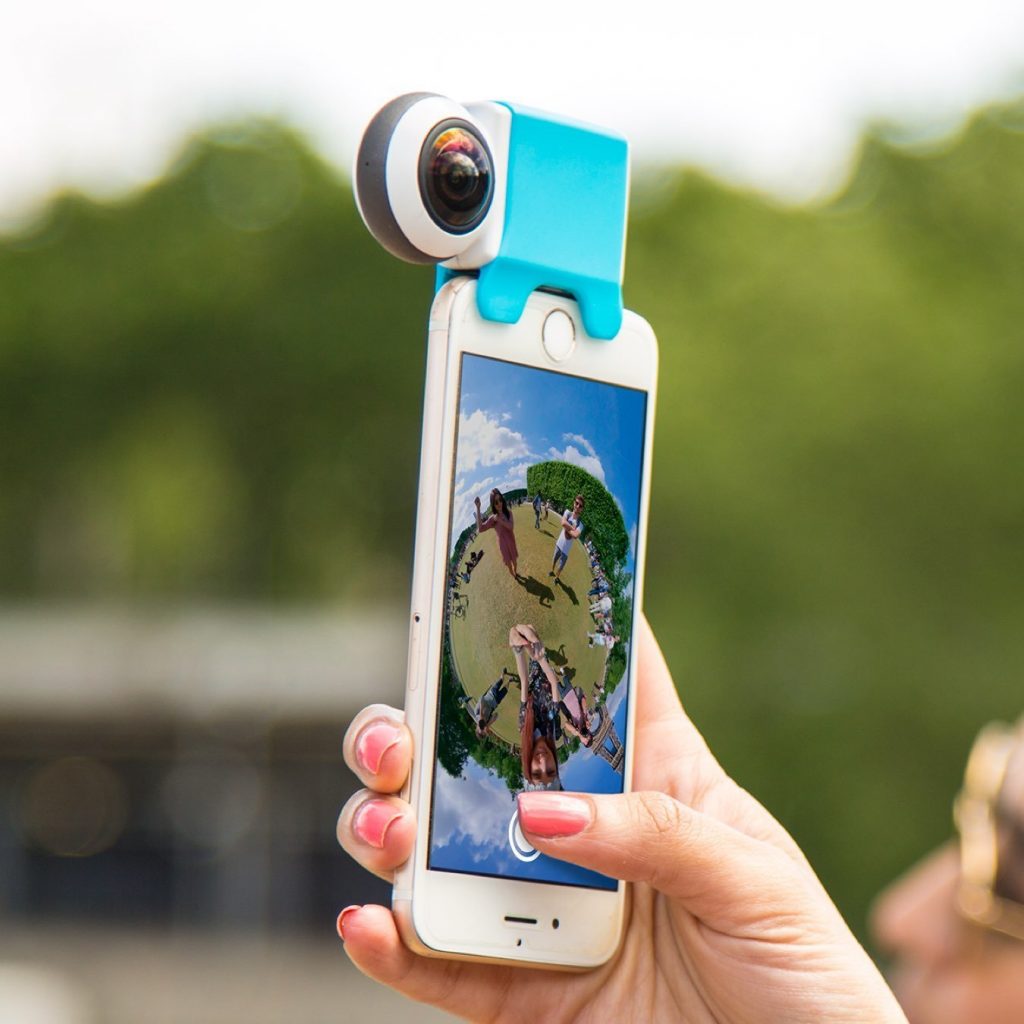 This add-on to smartphones is a perfect accessory that lets you take panoramic shots, high definition photos, and videos which you could live stream or share with your social networks at a later point in time.
For Insta-crazy folks in your life – Available for Purchase here.
Kuri – The Robot You always wanted
"Small wonder" was a show very close to my heart as a kid.  V.I.C.I was the most adorable robot one could ever come across and I remember wanting one right since I was a kid.
After all, who doesn't wants a robot that would make their life easier?
A robot that would wake you up in the morning, greet you when you're back from work, play music, tell stories and capture some of the best images and videos throughout the day.
Who doesn't wish to have such a robot?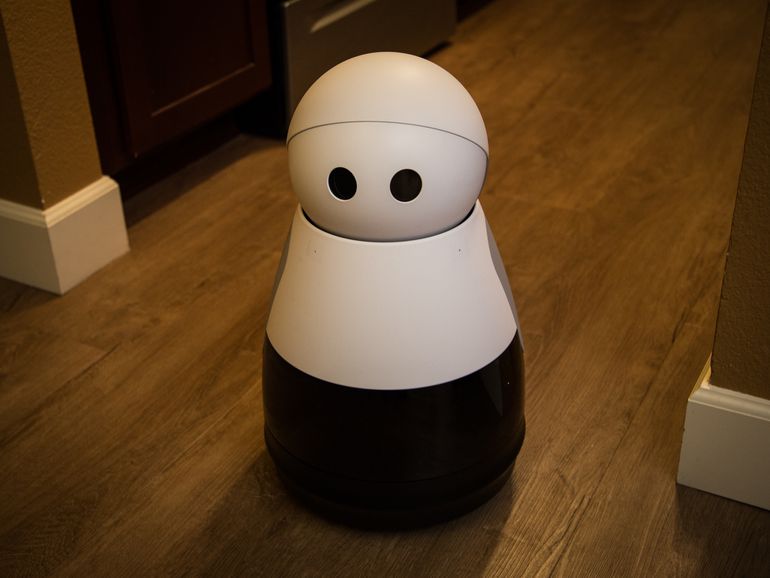 Good news is the team at Kuri developed exactly one such adorable looking robot with all the above-mentioned functionalities. It's not as expensive as you think. In fact, it is cheaper than iPhone X, available at $799.
Dreams do come true – Available for Purchase here.
IKEA Jyssen Wireless Charger
Wireless charging is all the trend nowadays but the real problem is that the wireless charger still has to be hooked to a wall. Carrying a cord is still a necessity. With dozens of different cables at home, adding one more to the list can be quite messy.
To solve this problem, IKEA came up with this latest wireless charger, that could be attached to your furniture so that you will have one less cable to take care of. Leave your phone on the table and go sip that coffee.
It also comes with a USB cord so that you can charge two devices at a time. That cord, you will have to take care of though.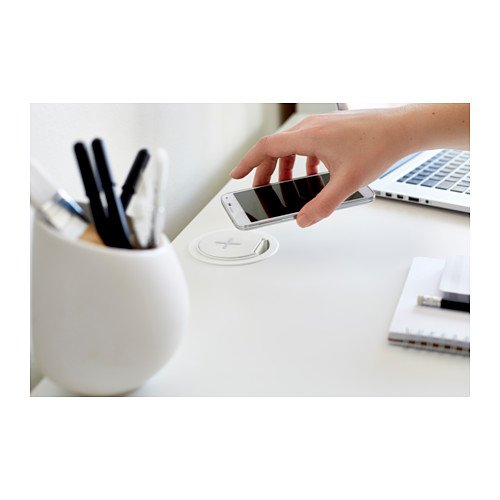 Another first world problem solved – Available for purchase here.
Conclusion
There you have it, a list of nine innovative high-tech gift ideas that are unique and creative. Gifting any of these products would come across as thoughtful and the recipient would feel cared for.
After all, that's what the spirit of Christmas is about.
Hope you have a Merry Christmas and a Happy new year.
Authored by: Anjali Chopra, Senior Analyst, Market Research. 
Editor's Note: Looking for something different and probably with a patent theme? We got you covered.  This IP themed post lists some patent-inspired creative gift ideas your loved ones would love. Check 'em out here: Patent inspired Gift Ideas.