Shane Chen's Patent on Hoverboard Which Threatened over 25 Companies Can get Invalidated
Do you also believe that a patent protects your invention? Well, Sorry for bursting the bubble but it's a myth.
90% of patents are valueless and couldn't be defended.  A patent only gives you ownership over your invention. It's the law that actually protects it. Having a patent over a product doesn't make it immune against infringers as long as you're not willing to take strict actions against them. It's a negative right.
A patent is only worth as much as its owner is willing to spend to defend it. – Eric Halber
Hoverboards, the so-called best Christmas gift or the future of personal transportation, fits well in our description of patent protection.
Who invented the Hoverboard?
Nobody is sure of who invented the Hoverboard or who manufactured it first. The first known patent for a two-wheeled self-balancing vehicle was filed in 2013 by inventor Shane Chen (It doesn't imply that he is the actual inventor of Hoverboard). Later in May 2013, Chen started a Kickstarter campaign and manufactured a Hoverboard, gave it the name 'Hovertrax', and started selling it under the name of his company 'Inventist'.
Chen's Hovertrax rolled quite high in the USA as it appeared on social media profiles of many celebrities with the likes of Justin Bieber, Wiz Khalifa, and Chris Brown. The popularity of Hoverboard invited many other competitors to the market like Ninebot, Segway, and Chic with similar products.
The self-balancing scooter market expanded exponentially. Last year, for example, 2.5 million Hoverboards were sold in the USA. Though the first patent of Hoverboard was in Chen's vault, unfortunately, he didn't earn a single penny out of it.
Not just in the USA, Chen disclosed he received a report as per which more than 11000 factories are making screw-to-screw copies of Hovertrax and selling them in China, writes the Guardian.
If you look at history, inventors are usually poor. Other people make money. By the time we did the Hovertrax I was kind of used to it because there are about six of my inventions that have been copied over the past 10 years. – Shane Chen
The Chinese market got flooded with hundreds of producers, Chen found him helpless as suing each of them was impractical.  However, in the US the situation was not that bad and hence, Chen decided to focus more on the US than China.
Chen's delusion broke when knocked-off copies started appearing in the US too. This left Chen to choose what he avoided in China – patent lawsuit wars.
The Beginning of Patent wars in Self-balancing vehicle
The inventor of Hoverboard, Mr. Chen first rolled his sleeve and took two Chinese companies, AirWheel & IPS, to the court. Chen said that Inventist (his company) won the trial against both companies while defendants decided to remain silent.
In 2015, Chic represented their vehicle – IO Hawk – in CES trade show which, of course, seemed similar to Hovertrax. Mr. Chen, without wasting time, communicated to Chic that IO Hawk infringes his patent '278. But Chic didn't bother and kept their promotion going.
Meanwhile, Shane Chen entered into a patent license deal with Mark Cuban. The deal empowered Chen to sue Chic for potential infringement. However, Mark later canceled the deal due to the chaos created by patent infringement lawsuits. In the words of Mark, "We will come out with our own board that we feel respects necessary IP." Chen also won the case against Chic.
The patent deal with Mark Cuban lasted for almost 3 months. After that, another top market player, Razor Industries which is one among the few favorite brands of self-balancing vehicles, entered into a partnership with Inventist.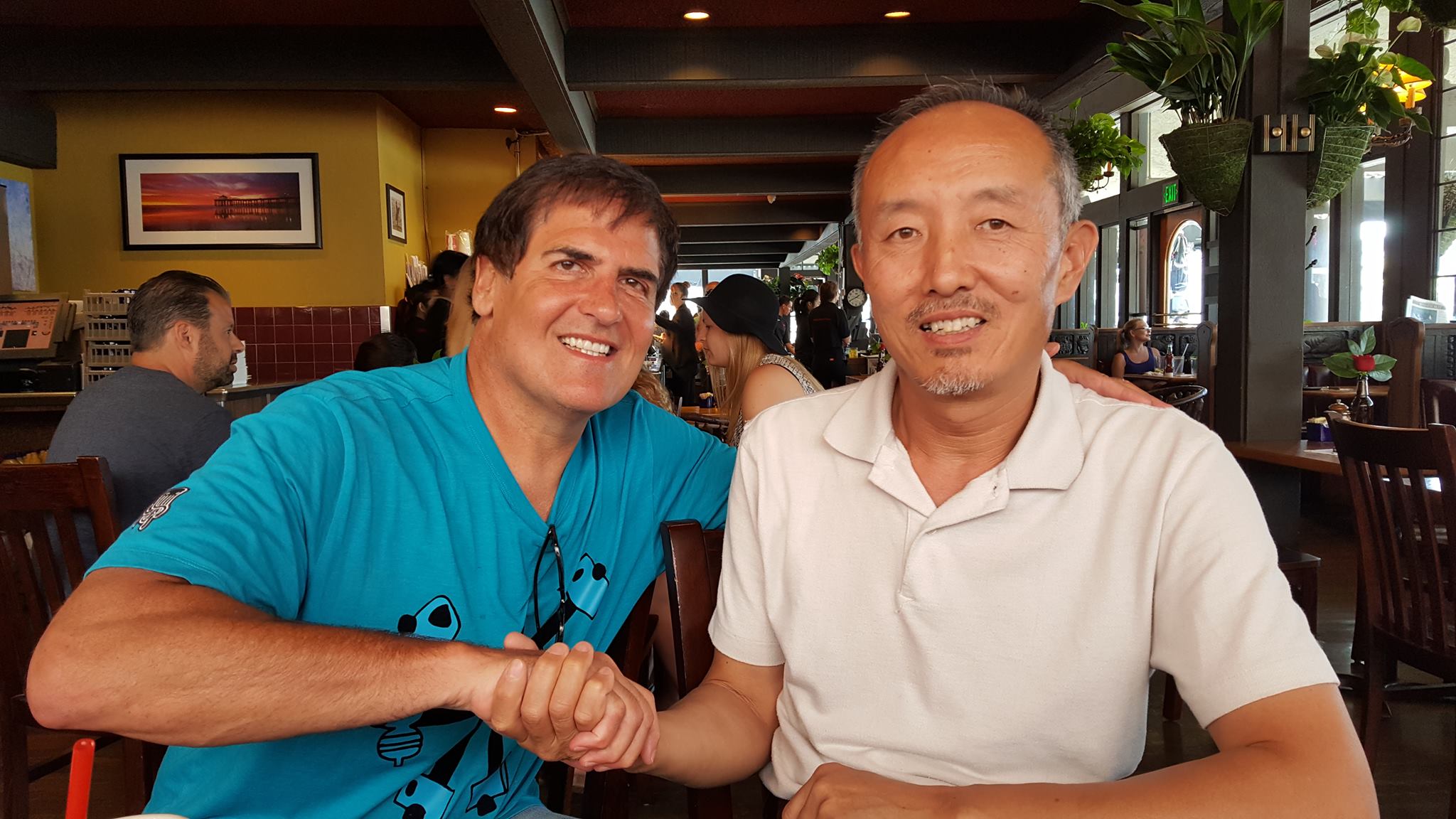 Ninebot's Entry into Self-balancing Vehicle Market

A new Chinese Startup Ninebot made its appearance in the self-balancing vehicle market. Mr. Chen figured out that Ninebot's products were nothing but knocked off copies of his inventions. He filed a patent infringement lawsuit against Ninebot in China which stopped a big shipment of "Ninebot One" headed to the US, disclosed Chen's Facebook post.

Inventist was not the Only Plaintiff

Inventist wasn't the only hoverboard company suing others for infringing its patent on a self-balancing vehicle. Segway joined the game, too. On November 10, 2014, Segway sued Ninebot, which interestingly is its parent company at the moment, with few Chinese manufacturers. Segway claimed that Ninebot One was infringing its three patents.

Segway, a quite old player in the personal vehicle market, owns a patent on "load balancing vehicle" which it filed in 1999. Segway also holds several exclusive patent licensees from Deka Products, a research organization of self-balancing vehicle.

Ninebot, as it was a startup, was not that strong in R&D; but it had money as it was financially backed by big Chinese companies like Xiaomi. Ninebot, to circumvent potential lawsuits, offered an investment of $5 million in Inventist which was refused by Shane Chen.

Smart Move by Ninebot, No Sorry, by Xiaomi Actually

Here comes the most interesting part of the patent war. Ninebot was already sued by Segway and had no way to run from a lawsuit in the future either from it or from Inventist. So, Ninebot played its best move In April 2015 and acquired Segway with the financial help of Xiaomi.

This deal was a win-win situation for both Ninebot and Xiaomi. Xiaomi, through Ninebot, entered into the personal vehicle domain and Ninebot avoided the lawsuit filed by Segway and enhanced its patent portfolio. You can read in detail about Xiaomi's patent acquisition strategies, which are shrewd, here: Xiaomi's patents history 

[/vc_column_text][/vc_column][/vc_row]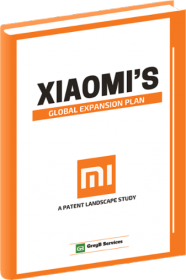 The War Got Intense with few More Patent Infringement Lawsuits
Right after the 4 months of the acquisition, Segway sued Inventist for infringing five its patents. Later in October, Xiaomi entered the market with the help of Ninebot and launched its first self-balancing scooter.
On 24 November 2015, Razor sued another company Swagway (not to be confused with Segway). Razor here was actually defending a patent which it licensed from Inventist. In Dec 2015, Segway filed a trademark infringement lawsuit again Swagway and a patent infringement lawsuit against Razor.
On 19 May 2016, Chic Intelligent Technology (maker of IO Hawk) sued Razor. Chic claimed that Razor's Hovertrax and Hovertrax DLX scooters are infringing one of its design patents. Chic earlier lost a patent infringement case against Inventist.
After one week of being sued by Chic, another case landed on Razor's desk. The PowerBoard LLC, another famous manufacturer of Hoverboards, sued Razor for patent infringement. However, the case was just dismissed on 20 June 2016 without prejudice.
Another Strategy You Must Explore: Find out how Pokemon Go could save itself from patent litigations
The 278 Patent by Chen
Have you noticed the term "Hovertrax"? Well, it is coined by Mr. Chen for his patented vehicle. Razor also uses the term as it has obtained a license on 278 patents. All in all, Chen's patent has eventually become a real challenge for the Hoverboard market.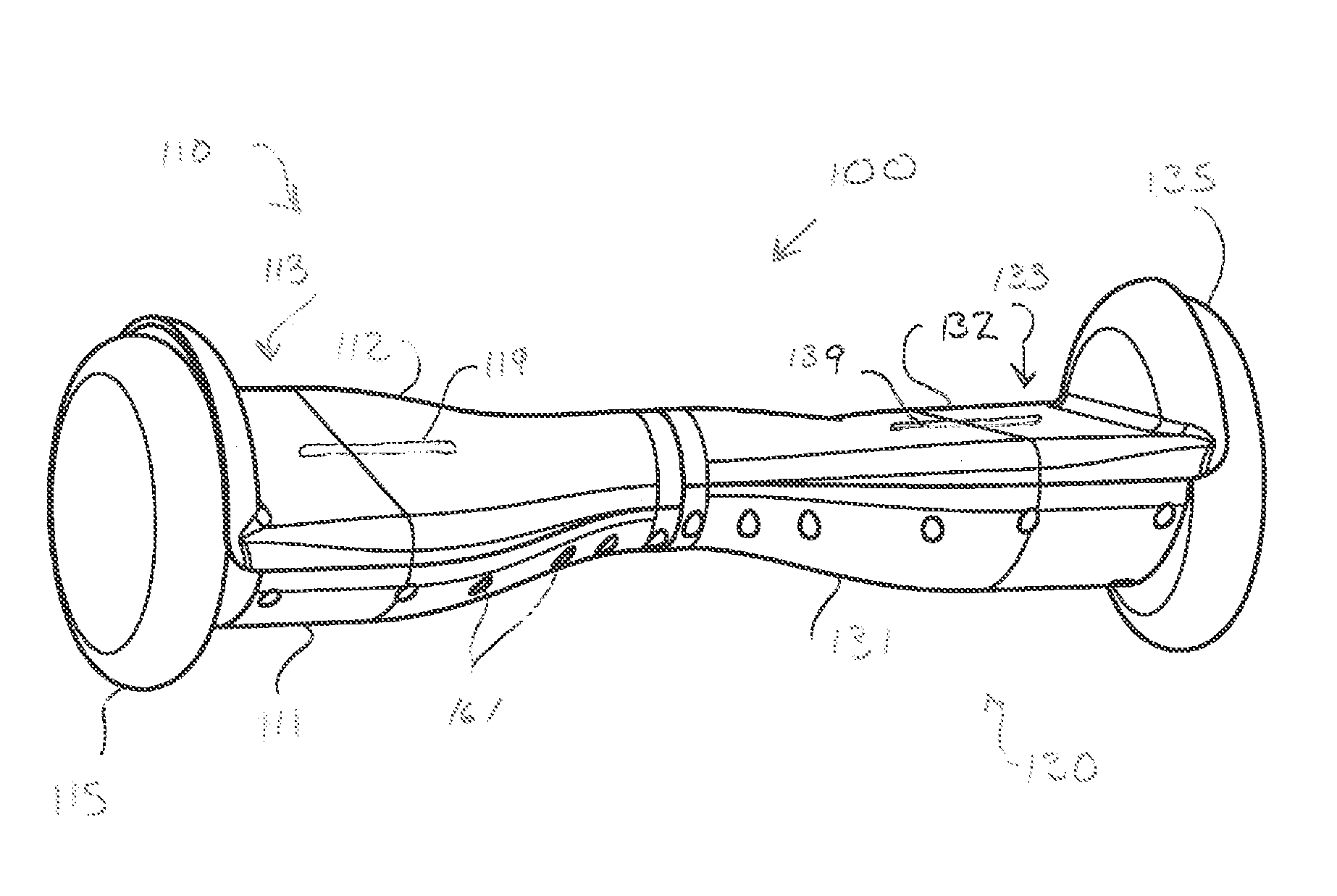 There was almost no company left in the Hoverboard market which wasn't aware of Shane Chen's 278 patent. Besides the fact that Mr. Chen said earlier that he hasn't earned anything from his patent, but he had sued a number of companies, including the top players of the self-balancing vehicle market.
The recent moves of Shane suggest he going fiercely to enforce his '278 patent which popularly is known as the first patent on Hoverboard. For example, on 21 March, his company Inventist along with Razor LLC filed a patent lawsuit complaint against 21 more companies including Newegg and Alibaba.
Below is the list of the parties those got sued:
Alibaba Group Holding Ltd. of Hong Kong
Alibaba Group Holding Ltd. (U.S.) of San Mateo, California
com Ltd. of China
Alibaba Global Shipping Inc. of Oakland, California
Hangzhou Chic Intelligent Technology Co., Ltd. of China
Contixo of Ontario, California
ZTO Store a.k.a. ZTO Trading, Inc. of Monterey Park, California
CyBoard LLC a.k.a. Shark Empire Inc. of Glendale, California
Genius Technologies a.k.a. Prime Capital of Hastings, Minnesota
com of Stockton, California
HoverTech of Hebron, Kentucky
InMotion Entertainment Group LLC of Jacksonville, Florida
Soibatian Corp. dba IO Hawk and dba Smart Wheels of Glendale, California
Jetson Electric Bikes LLC of New York, New York
Joy Hoverboard, a.k.a. Huizhou Aoge Enterprize Co. Ltd. of China
Shenzhen Kebe Technology Co., Ltd. of China
Leray Group of China
Modell's Sporting Goods, Inc. of New York, New York
com Inc. of City of Industry, California
PhunkeeDuck, Inc. of Floral Park, New York
Powerboard a.k.a. Optimum Trading Co. of Hebron, Kentucky
Shareconn International, Inc. of China
Shenzhen Chenduoxing Electronic Technology Ltd. of China
Shenzhen Jomo Technology Co., Ltd. of China
Shenzhen R.M.T. Technology Co., Ltd. of China
Shenzhen Supersun Technology Co. Ltd. a.k.a. Aottom of China
Skque Products of Irwindale, California
Spaceboard USA of Norcross, Georgia
Swagway LLC of South Bend, Indiana
Twizzle Hoverboard of La Puente, California
Uwheels of Santa Ana, California
Our Analysis Says the '278 Can get Invalidated Easily
After looking at the popularity of Mr. Chen's patent '278 we thought, why not we conduct a Preliminary analysis to check whether this patent really deserves what it claims.
Our analysis raised multiple flags that question its novelty. The grant time of US8738278B2 patent, for example, is one among those flags.  Other than that, we also found multiple pieces of evidence of existing prior arts which can invalidate this patent.
We have compiled our analysis in the form of a PDF. If you want to know where the loopholes are and where you will find prior art that can invalidate the 278 patent which may put an end to this patent battle, proceed to download the Free Preliminary Report on 278 patents from here:  Preliminary Analysis Report – US8738278B2
Authored by: Shabaz Khan, Sr. Research Analyst and Lindce Sabi Varghese, Senior Associate, IP Solution