Creative Gift Ideas – Gift Patents
Gift giving has evolved as a ritual for every kind of occasion. No matter how small or big the occasion is, every celebration is incomplete without a gift. But with changing trends, it has become really difficult to choose an appropriate gift for someone.
With video games, chocolates, gadgets, and books topping the list of being the most-gifted items, they aren't always the best things to gift someone. Of late, gifting these items have become quite mainstream and boring.
How about presenting an out of the box gift to your special ones? A gift that is both unique and special. Something that is cool and thought-provoking at the same time. Most importantly the gift should be something to talk about.
To help you decide an out of the box gift for your loved one, we at GreyB came up with a list of some really Creative gift ideas that are both unique and are rarely thought of. As special people deserve something special, here are some of our favorites for your special ones.
Patent Fan Posters
Every family has a geek who looks at the science behind everyday objects. A person who likes to open up every electrical appliance to understand the working of a machine.
How about gifting them a patent illustration related to the gadget or the thing they love?
For instance, Batman fanatics love batman gadgets. So how about gifting them a framed poster of the patents issued for the gadgets?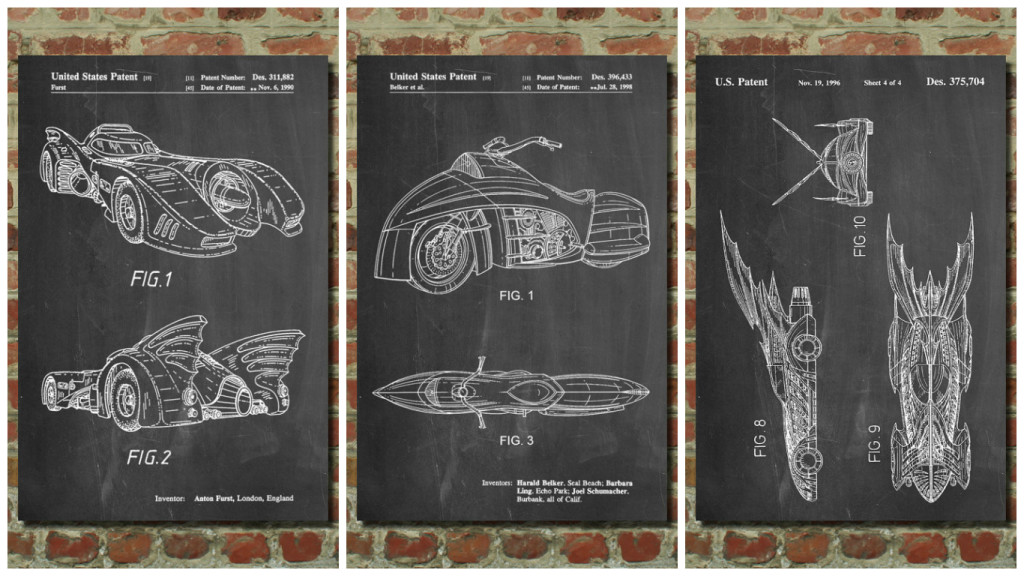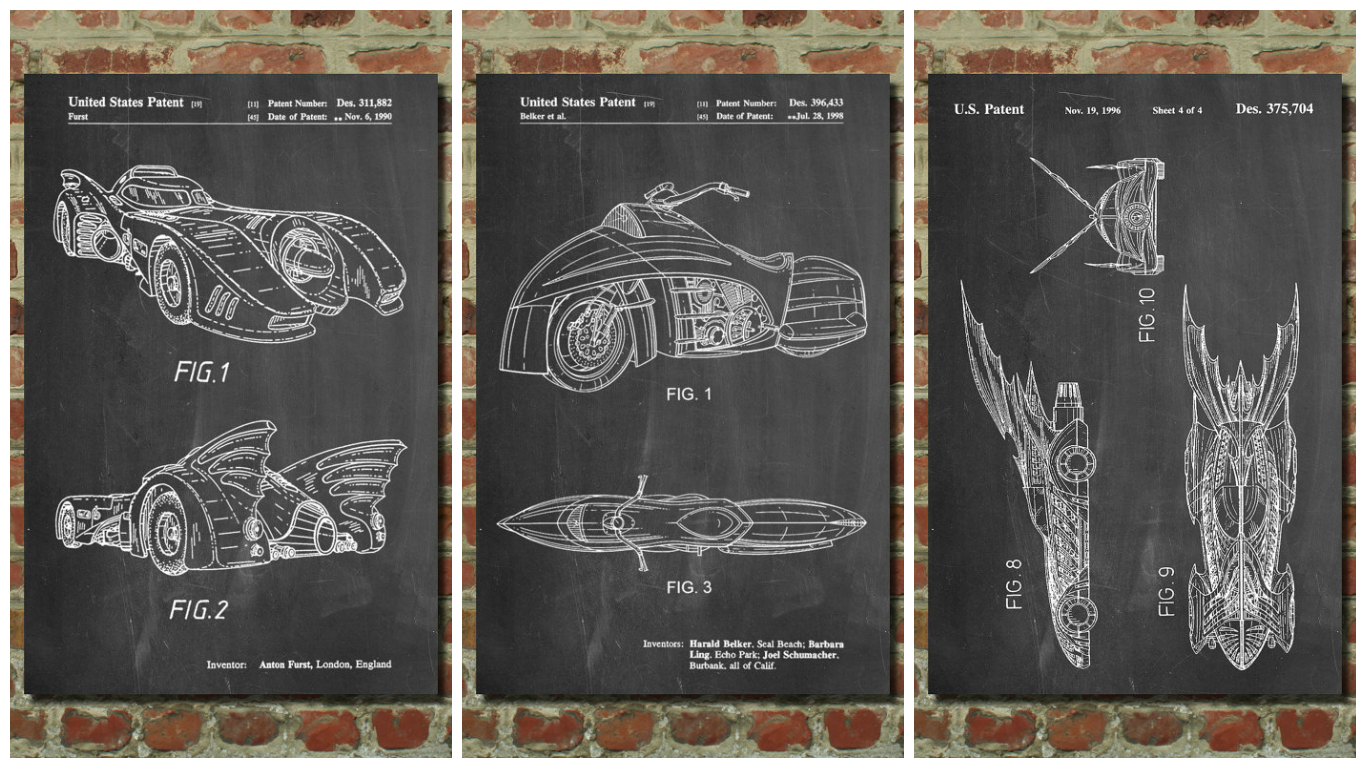 Find more posters here.
Patent Pillows
Every morning you have two choices: Continue to sleep with your dreams or wake up and chase them. We totally agree with the chasing part, but sometimes sleeping with your dreams is cool nonetheless.
So, how about gifting a pillow which has illustrations of patents resembling their goals or the things they want to achieve in life? Cool, eh! So let them cuddle with their dreams. Moreover, the pillow, every morning, will also become a motivational reminder.
Your brother loves cycling? What about gifting him a pillow with detail of the first bicycle patent printed on it? Do you have a friend who is a basketball fan? Gift him a pillow having the first basketball hoop ever patented printed on it. Do you love Golf? Why not gift yourself a pillow that would remind you of your favorite game?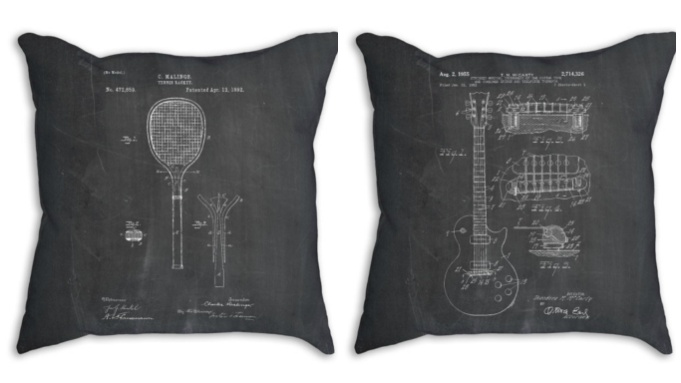 Search for some of the best pillows here.
Patent Mugs
With cups and mugs getting the most attention in the morning, why not let the cup serve as an inspiration to kickstart one's day. These are the best gifts for your office colleagues and for someone like me who can't live without coffee.
Here are some of our favorites: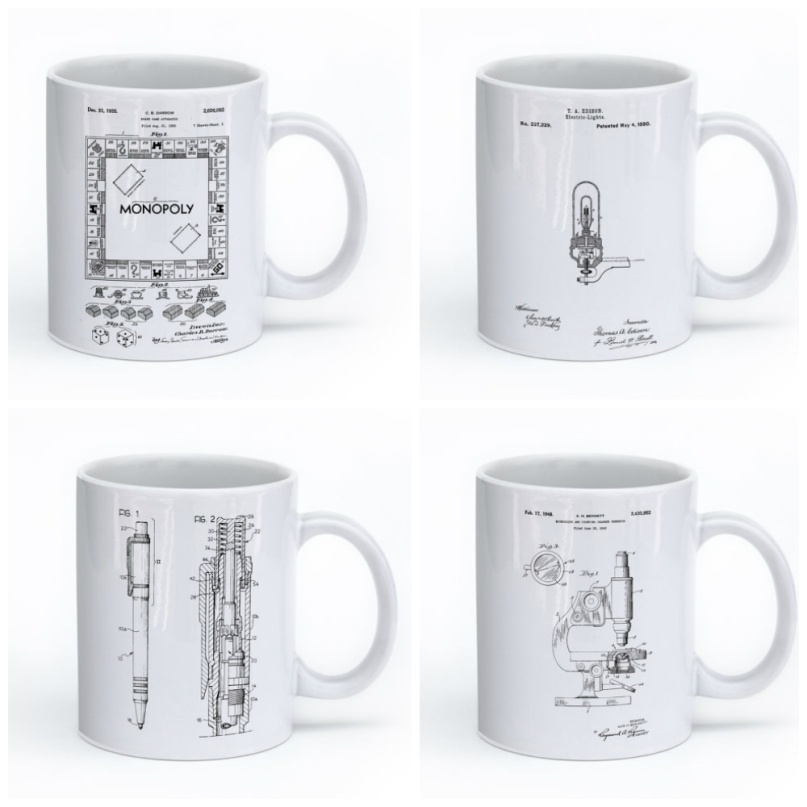 Buy them here.
Patent Printed on T-Shirts
Did you know that the first patent on printing on a T-shirt was granted back in 1911 (fabric marking)?
Well, the printed T-shirt is a century old concept and hence we would refrain suggesting that. However, printing granted patents on T-shirts is relatively new and we recommend it. In fact, it's pretty cool.
If your T-shirt can start a conversation, nothing better than that.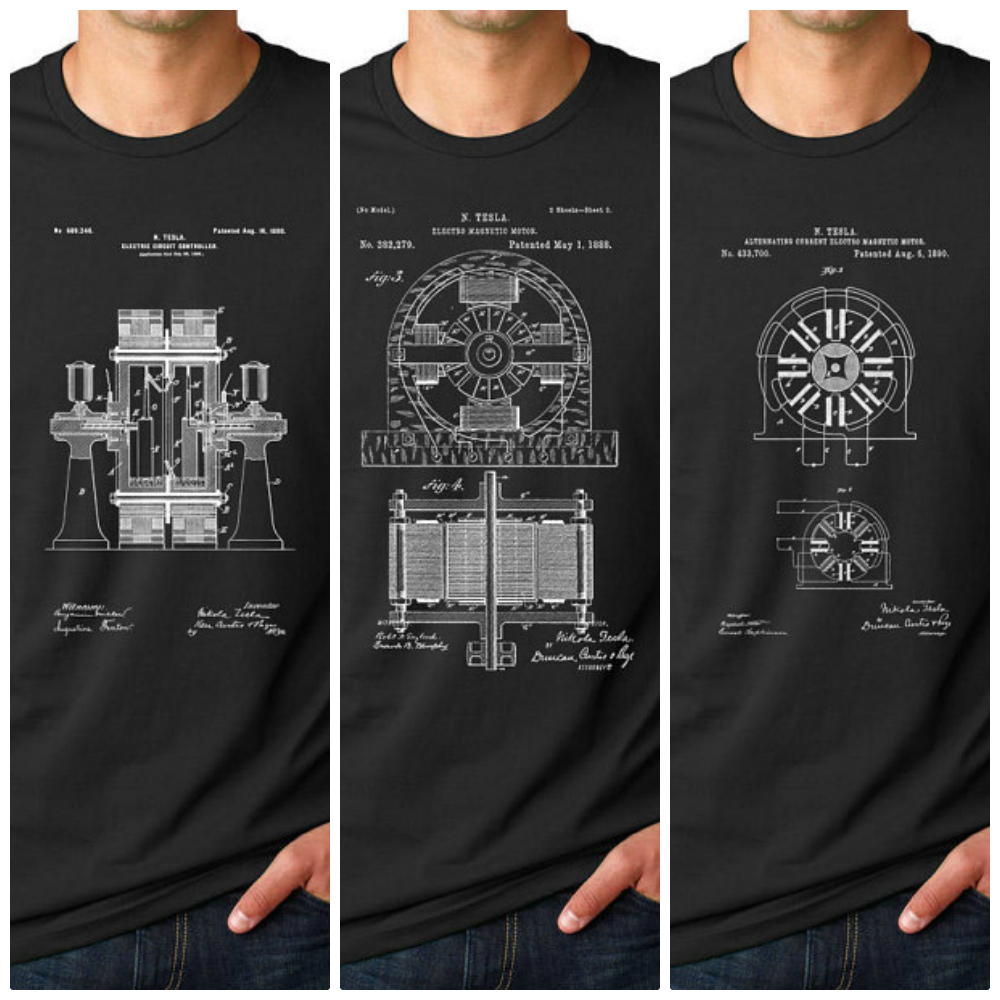 You can check more here.
Patents on a Canvas
Nothing in this world can beat the beauty of an art on a canvas. The look and feel express the richness of the gift.
So, on this Christmas send a canvas to your friend from the army, revealing details of a gun.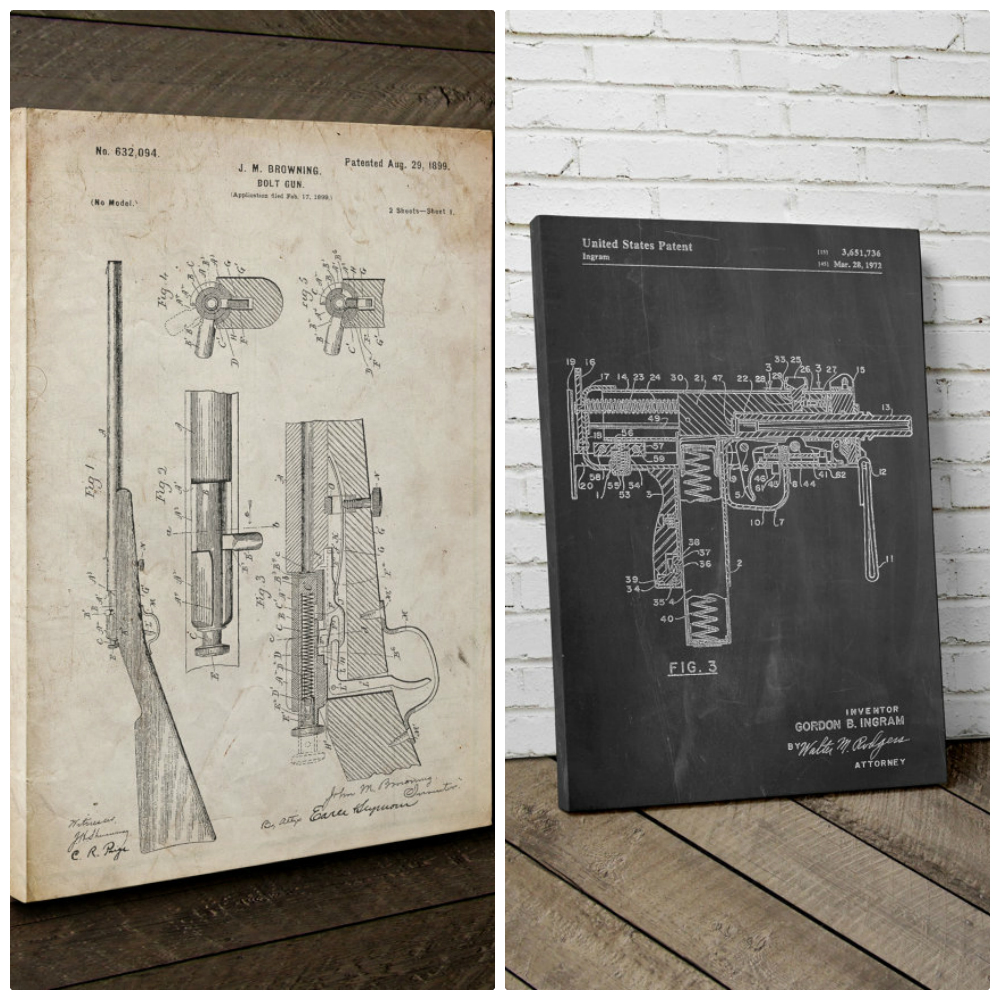 You can find more here.
One thing is universally true that one way or the other, we all are associated with technology and thus with patents. A patent could inspire people to do their best. A light bulb patent could inspire them to be more creative, a microscope could inspire them to find happiness in smaller things, a monopoly patent could inspire them to earn and spend, and a patent on pen could make them understand the power of words.
Give these epitomes of creativity to your kids and help them discover the power of innovation. Patents could help your loved ones look at things from a totally different perspective. That's the reason for their uniqueness.
Again, we feel gifts should be something that makes people talk. This Christmas, let's make your gift talk. What are you going to gift? Do let us know in the comments.
 Authored By – Anjali Chopra, Research Analyst
Also Read: Innovative Gift Ideas For Christmas – 9 Tech Gifts To Give This Festival Season