4 ways to use the FCC database in patent infringement search
Patent infringement search cases can become complex and challenging to navigate when product literature is to be extracted from thousands of NPL sources. What if, while checking every single database, you miss out on information that could be related to the prior art or even the potential infringer's activities? How will you decide the priority of sources without giving up to the frustration of searching every single one?
Our researchers have developed a strategy that leverages the Federal Communications Commission (FCC) database to uncover hidden information. By tapping into the vast amount of information available in the FCC's database, we can obtain critical information that may not be available through traditional patent search methods.
This article discusses four ways we've used the FCC database to uncover hidden information that proved to be critical in the respective patent infringement cases.
EP 1: The Key to Discovering Product Literature for B2B Products
Finding product literature for consumer-based products is not a hassle because if manuals are not present on the product website, we can get third-party literature through blogs, articles, and testing video tutorials.
However, when Samuel reached out to us to conduct a patent infringement search for a wifi router(a B2B one), we had to include the FCC database in our search strategy.
Obviously, we first went to the router's website, but the manufacturer had not disclosed much information. We faced disappointment even after scrolling through tech blogs, YouTube, etc. At this point, instead of navigating through thousands of NPL databases, we started our search from the FCC database. Given our experience with the database, we knew it could be valuable for uncovering information about these types of products.
The FCC requires manufacturers of these products to obtain certification for their devices, which involves submitting detailed information about the product's wireless communication capabilities. This information is then made available in the FCC database, providing a treasure trove of data for us researchers. Hence, by leveraging the FCC database, we can obtain product manuals, technical specifications, and other critical information to identify potential infringement and make informed decisions about patent litigation.
Coming back to the wifi-router, within minutes into the database, we found the user manual of the product! This document gave us enough information to judge whether the product overlaps the patent. Here's a snapshot of the same.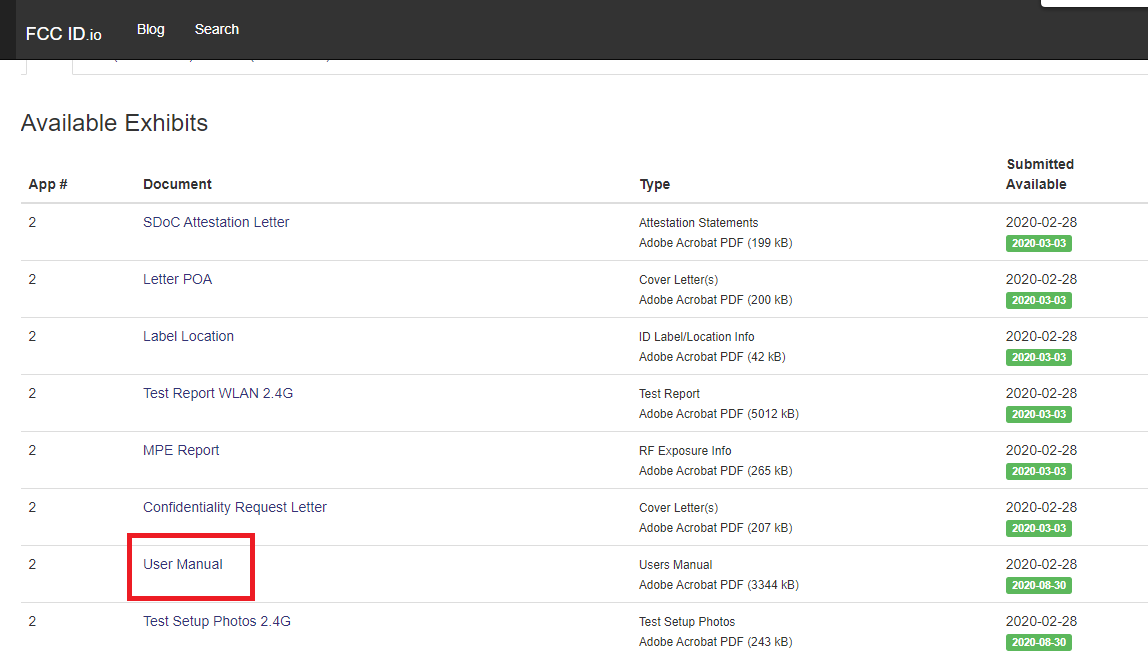 Pretty neat right? Now let's move on to another case where the FCC database came in handy.
EP 2: FCC aiding in unveiling the standards followed by a product
This is from a project we did last year. Our client, Max, a renowned law firm patent litigator, wanted us to find some products that overlapped with a Wi-Fi SEP (standard essential patents). What we were exactly looking for was a device with both Wi-Fi and Hotspot functionality.
During the conventional search, we found some potential products. While manually studying them, we got hooked on one product. Its brochure said it has Wi-Fi functionality and runs on android. We required documentation to prove and given our experience with FCC, we explored its website and found test reports for the product. The report on Wi-Fi standards had all the standards for the Hotspot functionality as well.
Voila! With this test report proving an infringement became easier.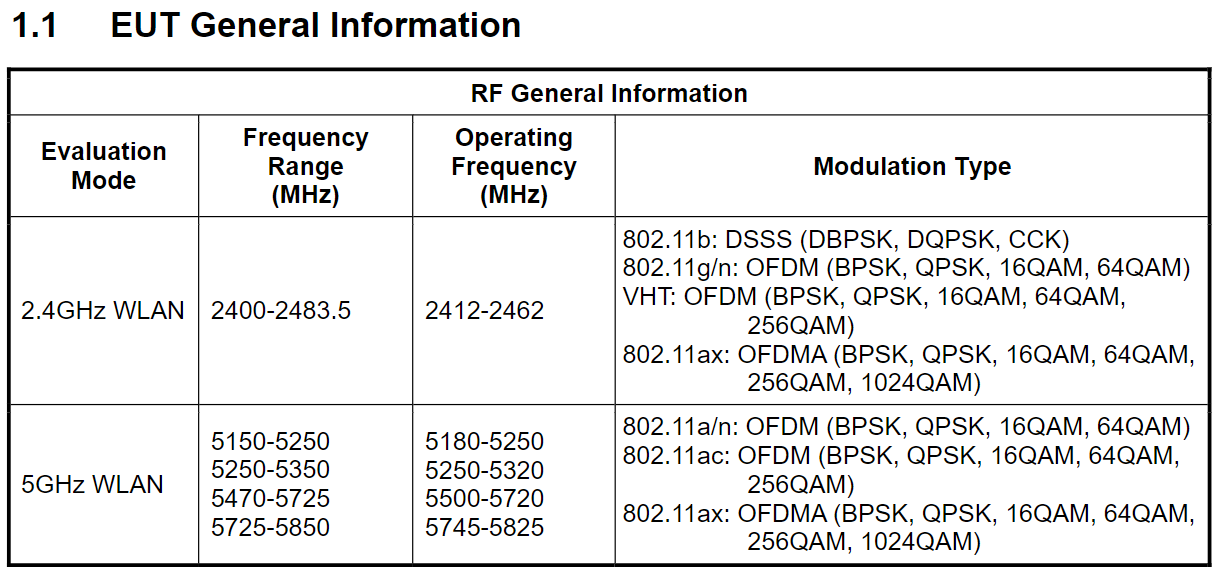 For example, the above snapshots show the testing report of the target products. We extracted these reports from the FCC. Using these reports, the standards used by the product were easily identified, and the overlap was confirmed.
EP 3: When the country of manufacture of the product is not available
Well, looking at the heading, it is easy to think how such a fundamental detail can become difficult to spot. Although in most cases, we get the country of manufacture through the official website or some third-party sites such as Amazon or eBay. But in some cases, like the one given below, we resort to the FCC database to extract such details.
FCC holds such details because companies must list their wireless communication products with a label on this database. As a result, using this data, we can read the country of manufacture for a product along with the manufacturer's address.
I remember, in one case, we did not have access to the product as it was available in the USA, and without the product, we could not read its label. Now, buying a product that costs a thousand bucks to extract manufacturing country isn't the wisest decision for a firm, but checking FCC is the smartest way to get the required details.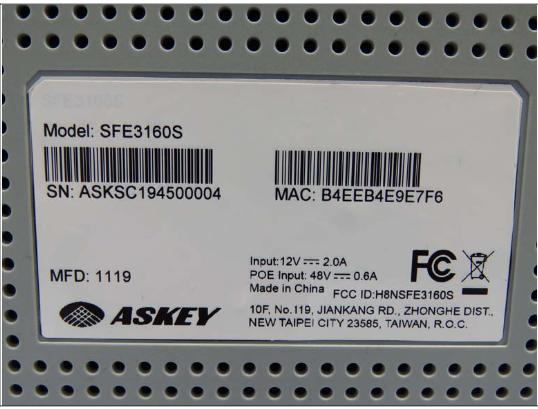 When we explored the FCC database, we found the product label, which denoted that its manufacturing country is China. Hence when dealing with an infringement case, we can decipher that if the patent has a family member in Chinese jurisdiction, then that family member can be used to file claims for damages in China as well.
We resort to FCC for Original equipment manufacturers because some companies, particularly telecom service providers, do not manufacture the hardware (routers, etc.) themselves. Instead, they get it manufactured by some other company.
While we are on this line, here is another example under this category—the one where we could not find any products listed on the targeted company's website. By now, you would also know the impact of the FCC in decoding such information.
Therefore, we explored the FCC database and found a long list of products under their name. However, the target company was only involved with manufacturing these products while they were being sold under a different name.
You can see the snapshot below, which displays the test report of the product. Verizon is the Brand name, while Arcadyan is the manufacturer.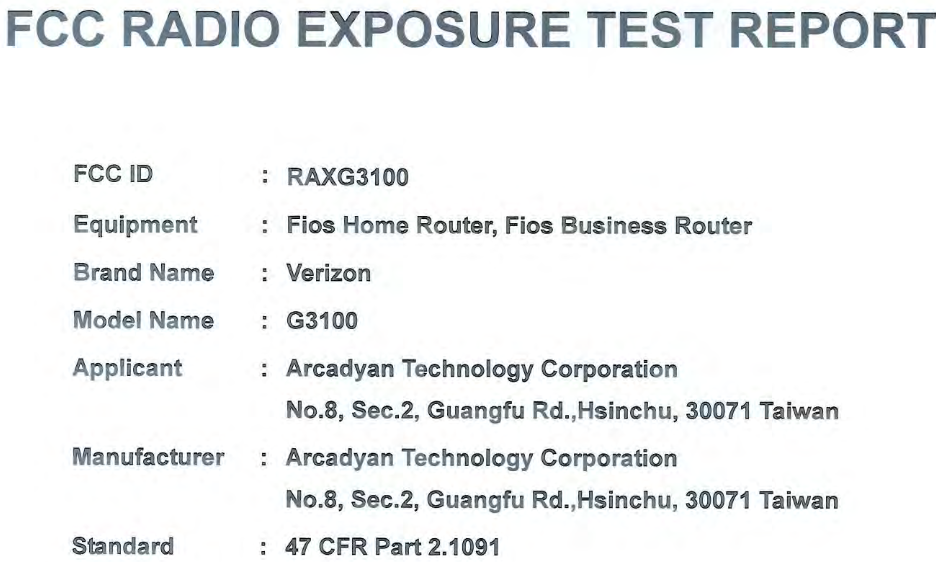 Hence the products were present not on Arcadyan's website but on Verizon's.
The examples above are just a few cases where FCC helped us prove infringement.
Conclusion
As researchers, we always try to stand by GreyB's motto – If it exists, we will find it. Through this article, we have discussed four ways GreyB's experts tapped into the wealth of information available on the FCC database. From obtaining product manuals to technical specifications and identifying potential infringers, we have a proven track record of delivering results for our clients.
Well, don't just take our word for it. Experience our smart patent infringement search strategies with a single click.
Authored by: Raghav Gautam, Medha Singh, and Aadesh Srivastava, Patent Monetization Team
Edited by: Annie Sharma, Editorial Team