Overview
The report describes suitable countries (geographies other than the crowd favorites, USA and Canada) for business expansion related to Cannabis Nutraceuticals (Fitness Products). We have analyzed these geographies based on the prevalence of diseases which could be treated using CBD. We have also considered patents related to CBD based Nutraceuticals which could help in treating those diseases.
Table of Content
1. Executive summary
2. Geographical Expansion
IP Overview and Status

Legal Status for enforceability of the patents
Patent Activity – Trend

IP For Treatment of Diseases by CBD
IP for producing better CBD-based products
IP for new CBD-based product lines
Nutraceuticals focused patents
Top patent holders
Top markets based on IP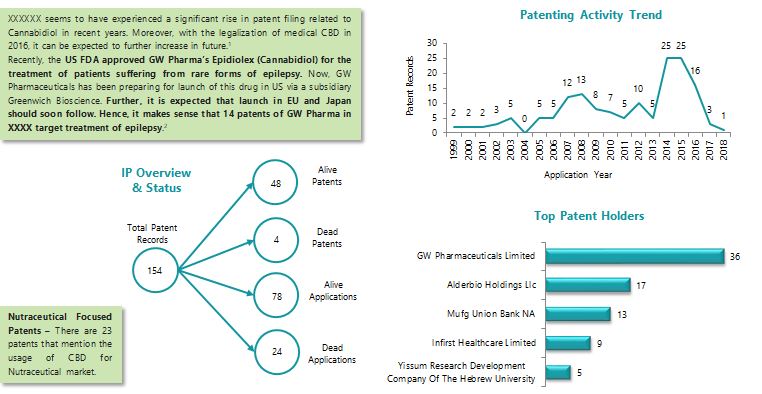 Potential markets (geographies)

Current Laws & Regulations Governing CBD

Japan
Germany
Spain
France
India
Italy
South Korea
South Africa
Poland
Peru
Key Drivers of CBD market developments in each country

Population Affected By Diseases Curable by CBD
Prevalence of diseases curable/treatable by CBD that can act as a triggering agent for growth of CBD market
How is the market of CBD growing in that country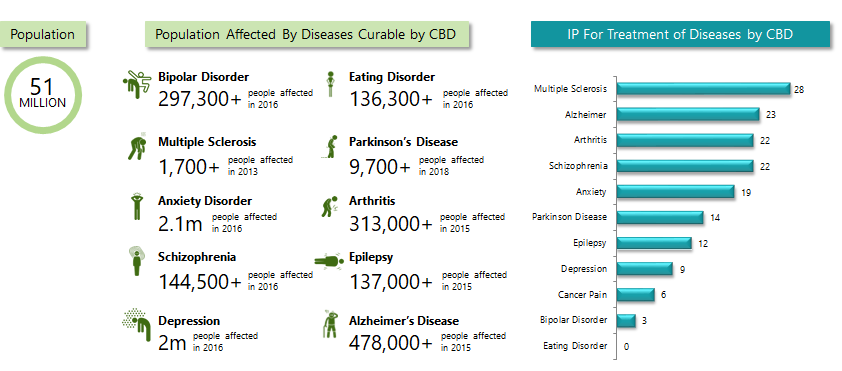 PART III: Key competitors in this domain
Which players are currently active/dominating the market?
Restraints in the market (Competing Products)
Which companies hold the market in the country for CBD-based products?
Which companies are eyeing holding a market in the country for CBD-based products?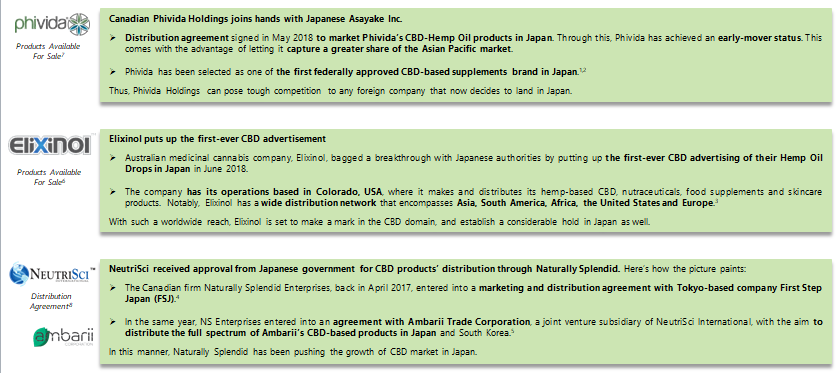 3. References
4. Abbreviations
5. Annex