The Milkyway – Dairy Industry Harnessing Space Tech to Innovate
Yili collaborated with a Space Agency to develop 'Space Lab for "Future diary". This cross-industry collaboration will include establishing a Space Lab for Future Dairy, aiming to use space technology to bring new transformative innovations to the dairy sector. – PR Newswire
The concept of cross-industry collaboration to innovate is not new. It is, nonetheless, receiving greater attention than before. Companies are increasingly looking beyond their industry's borders to innovate. This can be attributed to the maturing of industries and the influx of disruptive changes which are propelling leaders to bring in perspectives from outside the domain of the company. (Source)
Realizing the benefits of cross-industry collaboration, a similar partnership is happening between space technology and the dairy industry. 
Space technology is one such area from which a lot of innovations have ventured into other industries. The inventions which were meant to cater to the space industry are finding application in other industries. For example – NASA technology for handling hydrogen fuel has led to the development of lightweight hydrogen tanks for environmentally friendly cars. (Source)
Now, the dairy sector has also ventured into using space tech, directly or indirectly, to cater to the latest trends and tackle its own challenges. Let me share some cases on a similar line.
Yili collaborated with a space agency to develop the 'Space Lab for Future dairy'
The latest collaboration happened between Chinese dairy giant Yili and the China Center for Aerospace Science and Technology International Communications (CCASTIC), which is an affiliation of China Aerospace Science and Technology Corporation (CASC) in April 2022. CASC is a China state-owned company that manufactures a range of space shuttles and vehicles for the Chinese space program.
The collaboration is aimed at setting up a Space Lab for Future Dairy to work together in areas including packaging using new space materials, bacterial strains in space, TanSat-based pasture monitoring, and health and nutritional care. (Source)
Fonterra partners with Vitakey to use precision delivery that may be used by NASA in the Mars mission
In November 2021, New Zealand-based dairy major Fonterra, also collaborated with US-based Vitakey to use their precision delivery of nutrition technology. Vitakey offers a technology platform that provides a wide range of advanced encapsulations triggered by desired pH levels or other stimuli. This technology was developed by MIT, and NASA is exploring it with the intent of delivering probiotics to astronauts on their mission to Mars. Fonterra wants to use this technology to design dairy products that incorporate the targeted and time-controlled release of specific dairy nutrients in its probiotics. (Source)
Nestle performed experiments in zero gravity with European Space Agency.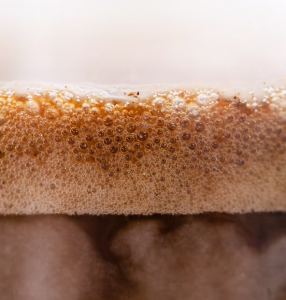 In 2012, Nestle conducted experiments in zero gravity to understand the foam technology in its products with the European Space Agency. The study was used to create better bubbles in Nestle's chocolate, coffee, dairy, and pet food. The research aided Nestle scientists in better understanding the foam, which is unstable in the presence of gravity. 
Interestingly, this is not the first time Nestle has worked with space technology. In 1993, Nestle scientists studied the mechanisms of the effect of muscle loss in astronauts on an international flight with a German space lab to improve Nestle healthcare products. (Source)
Amul is working with the Indian space entity ISRO for fodder acreage estimation.
Gujarat Cooperative Milk Marketing Federation, known for its brand name Amul, has partnered with the Indian Space Research Organization (ISRO), the national space agency of India, to use its satellite technology for fodder acreage estimation. Food acreage estimation would allow the company to monitor and plan fodder development activities, which are crucial inputs for bovine survival and enhancing milk production. (Source)
Examples of groundbreaking cross-industry innovations 
Now, the above collaborations and innovations have not been happening only recently. In the past few decades, research on space food to be consumed by astronauts has resulted in some groundbreaking innovations. Given below are some of these innovations that have changed the participating industries for the good.
Space food developed by Arla adapted for Earth
Arla Foods had developed special dairy products for NASA to be used by astronauts in 2001. The products included yogurt ranges, powder-based milk chocolates, and small chocolate balls. Later in 2005, Arla realized its usability as a nutritious snack and as a disaster relief food as it was originally developed to provide astronauts with complete nutrition in extreme conditions. This led to Arla launching a similar line of products for everyday use. (Source)
NASA scientists' developed ingredients are now used in over 90% of baby milk.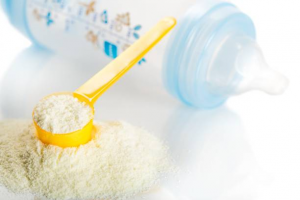 As part of CELSS research in the 1980s, the Baltimore-based Martin Marietta Corporation collaborated with NASA to explore the utilization of certain strains of microalgae as a food source, oxygen source, and waste disposal catalyst. The microalgae were supposed to become part of the life support system on long-haul flights, performing a variety of duties with minimal space, energy, and maintenance. Eventually, the algae were found to be producing DHA and ARA, naturally and in high quantities. These compounds with immense nutritional value for child development were previously found in breast milk only. Because of this discovery, these compounds started to be made at a commercial stage from algae-based sources and are now used in most infant formula products. (Source)
What began as a collaboration between these two very different industries in the common domain of astronaut nutrition is now expanding into new verticals such as probiotics and packaging made with novel space materials. In this new era of a rapidly changing world, traditional industries like dairy need to innovate constantly to remain relevant. This is among the major reasons that dairy players are collaborating with other industries including biotech and space tech, to innovate. Looking ahead, more such collaborations will be forthcoming in the future. 
Looking for space tech solutions that fit your criteria?
Author: Harleen Singh, Analytics team